The woman behind Gustav Klimt's most expensive painting
A Gustav Klimt portrait makes a good conversation piece.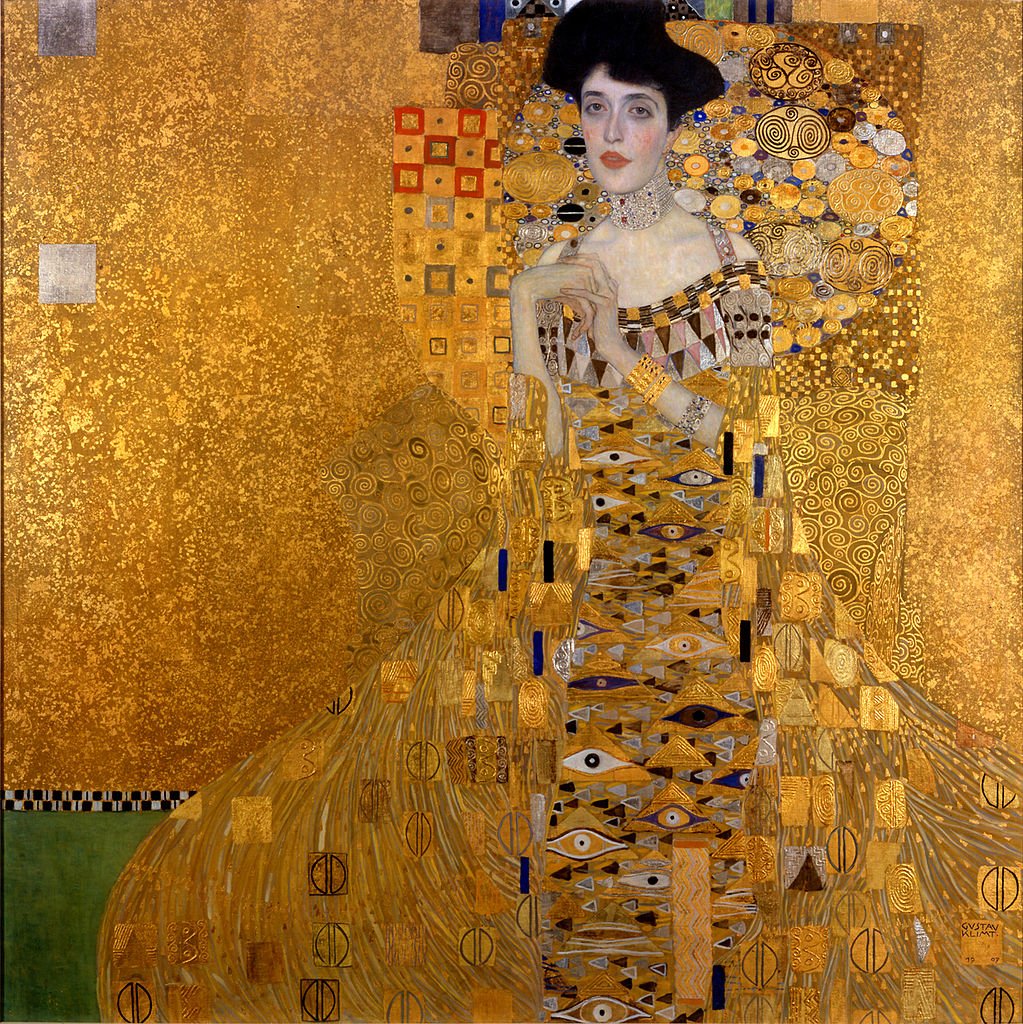 Each piece of artwork tells a story. Some stories are as mundane as an inanimate object, while some are as historically profound. Some, like Gustav Klimt's famous painting, tells a story that still resonates today; one that opens a dialogue on eroticism, art theft, war, and anti-Semitism.
During his golden phase as a prominent painter in Vienna in 1903, Gustav Klimt was commissioned by industrialist Ferdinand Bloch to do five paintings, two of which are portraits of his wife, Adele Bloch-Bauer. These were titled "Adele Bloch-Bauer I" and "Adele Bloch-Bauer II," with the former first shown in public in 1907.
The exquisite Adele Bloch-Bauer can be seen in the painting donning a queenly attire against a gold-flecked backdrop. In real life, Bloch-Bauer is a daughter of a prominent Viennese banker and a society woman who owned a salon in Vienna. Some of the people who frequented her salon were men of culture and the arts, including artists that were in Gustav Klimt's circle, such as composers Richard Strauss and Gustav Mahler, and authors Jakob Wassermann and Stefan Zweig.
It is evident in the painting how Gustav Klimt made sure to depict the kind of lavish lifestyle that Adele Bloch-Bauer led. It has been said that the different kinds of prints in her golden robe, such as eggs, triangles, and eyes, suggest sexual symbolism that were apparent in Klimt's keen use of eroticism in his paintings.
Rumors flew around that the painter and Adele Bloch-Bauer were having an affair at the time, but those were never confirmed. However, modern art critics associate Adele Bloch-Bauer as the same model in Klimt's 1901 erotic depiction of the biblical heroine, "Judith." Adele Bloch-Bauer kept all her portraits and several other paintings by Klimt in her home that stood in front of the Academy of Fine Arts in Vienna, in a dedicated shrine with the artist's photo displayed on a side table.
In 1938, 13 years after Adele Bloch-Bauer's death, Austria was annexed by Hitler, forcing her widower Ferdinand to flee to Switzerland. In her will, Bloch-Bauer wished to donate the paintings to the Austrian State Gallery. However, over 100,000 works of art were stolen across different annexed regions, including Klimt's five paintings.
In 1998, Jewish refugee Maria Altmann emerged and revealed herself as the niece of Adele Bloch-Bauer, with hopes to legally reclaim the paintings that were stolen from her aunt's home. Altmann was one of the heirs of the Bloch-Bauer estate. By that time, the paintings were already in the custody of the Austrian government.
During the 1990's, Austria found itself under a microscope while the country was in the process of reviewing its history with the Nazis. A law was passed in 1998 that brought to light the controversy behind the large-scale art theft committed by the Nazis. During his research in the Ministry of Culture and opening its archives for the first time, journalist Hubertus Czernin discovered that Ferdinand Bloch-Bauer did not donate the Klimt paintings to the state. Altmann found out about Czernin's discoveries and settled on negotiating with the Austrian government to retrieve the paintings. After a couple of failed negotiations, Altmann filed a case (Republic of Austria v. Altmann) that found its way to the United States Supreme Court and Foreign Sovereign Immunities Act (FSIA). On January 2006, it was declared that the paintings belonged to Altmann and three months after the ruling, the portrait was transported to the United States.
The painting was displayed at the Los Angeles County Museum of Art until June 2006, and it was only a matter of time until Altmann consigned the painting to Christie's. The painting was sold to cosmetics magnate Ronald Lauder for $135 million, breaking a new world record as the most expensive painting ever sold in an auction. The painting, "Adele Bloch-Bauer II," and three landscape paintings, were collectively valued at $325 million, a sum that was divided among the Bloch-Bauer heirs. Altmann's story was adapted into a Hollywood movie entitled "Woman in Gold," which is set to hit the theaters in April 2015. The adaptation stars Helen Mirren and Ryan Reynolds.
Because of Klimt's artistic way of immortalizing this woman, Adele Bloch-Bauer's legacy lived on, surviving the Nazi regime and a lengthy international trial.
"Adele Bloch-Bauer I" has found a new home at Lauder's Neue Galerie in New York.
(Sources: 1, 2, 3, 4. Featured image is "Adele Bloch-Bauer I" by Gustav Klimt, 1907. Courtesy of Wikimedia Commons.)