3 things business travelers need in their travel plans
Unsurprisingly, travel buyers are setting goals like reducing costs, improving compliance, and boosting traveler satisfaction in 2019. To meet those goals, business travel buyers must bridge the gap between what they build into their programs and what travelers actually need.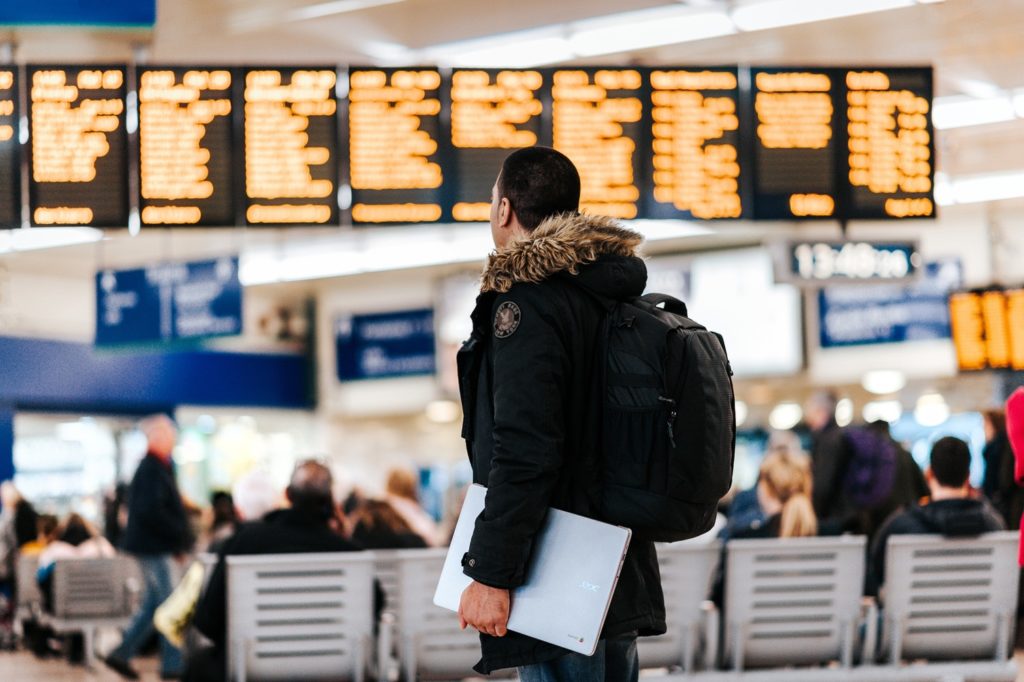 As much as business travelers generally enjoy their work trips, they get frustrated by limiting, byzantine corporate travel policies. For their part, travel buyers struggle to craft policies that suit both employees' and their companies' needs. Knowing that travelers want greater flexibility may help travel buyers design a policy that meets everyone's needs and encourages compliance.
A recent Global Business Travel Association report found significant gaps between hotel policies, business traveler behavior, and the programs that employers create for employee travel. For example, while 78 percent of business travelers say they're satisfied with their rate allowances, 66 percent wish they had higher allowances so that they can choose hotels that better suit their needs and preferences.
Not surprisingly, travel buyers are setting goals like reducing costs, improving compliance, and boosting traveler satisfaction in 2019. To meet those goals, business travel buyers must bridge the gap between what they build into their programs and what travelers really need from them. 
Meeting in the middle
Some of the tension between travelers and buyers arises from not understanding each other. Booking travel is a prime example: Travelers want to save the company money; they just think there are different ways of going about it than buyers are allowing. Travelers often see rates on discount booking sites, like nonrefundable rates, that are lower than the corporate travel rates allowed by their companies' policy. 
And even though 67 percent of travelers say they would book a nonrefundable room if it could save the company money, more than 60 percent of travelers report that their companies' policies demand or recommend booking only refundable rooms.
Of course, travelers don't know much about how buyers negotiate bulk rates for their corporate programs. To receive discounts, buyers need to prove that they can guarantee consistent stays and expenditures. If travelers book off-policy, then buyers first of all don't have all the data they need to negotiate those deals, and second, won't be able to guarantee a minimum number of bookings.
Fortunately, there's room to meet in the middle. Travel buyers could integrate third-party hotel rates from Expedia or Booking.com directly into their booking tools, including nonrefundable rates. That way, travelers would have access to more rates and travel buyers would still be able to track travelers' bookings. The way to make this work is by communicating with travelers and educating them about when they should book one type of rate over another.
Is your current policy inviting noncompliance? 
While 66 percent of travelers wish they had a higher rate allowance, a third of them are actually willing to spend over their allotted rates. This situation most often arises when travelers need to stay in a hotel closer to their destinations, as general hotel caps don't take into varying rates from city to city into account.
For example, according to Bloomberg, the average daily hotel room rate in San Francisco is $397, while the average rate in Austin is just $147. What's considered an ample allowance in Texas may be meager by comparison in California. 
This is another example of the disconnect between buyers and travelers; while only 26 percent of buyers believe travelers would consider location more important than policy, a full 73 percent of travelers say finding a hotel close to their destination is one of their top challenges and would consider booking out-of-policy just to secure one.
Limited availability also pushes travelers to spend more than their allotted rate. In cities where hotel rooms are in high demand, securing a room can be difficult. In trying to book a hotel, finding one that's close to the traveler's destination and offers the needed amenities for a productive trip is usually more important to the traveler than the company policy's rate cap. 
But compliance is important, for safety as well as savings. When travelers book at properties not included in the company travel policy, their travel managers can't step in to locate or assist travelers during an emergency.
What programs should look like
Fortunately, GBTA's research reveals a number of ways for buyers to encourage compliance while also keeping travel costs down. All buyers need to do is pay attention to these common needs: 
1. Change policies that forbid bundled rates.
When asked about amenities, more than 75 percent of travelers say they prefer to book bundled rates because of the multiple amenities they offer. While 98 percent of negotiated rates include standard Wi-Fi, other amenities may increase traveler satisfaction and, in return, compliance. 
Those amenities may include premium, high-speed Wi-Fi, access to fitness classes, healthy food delivery services, and more.
2. Prioritize hotels that reward loyalty.
Travelers value building up their loyalty points more than they value following their corporate travel policies. GBTA reports that more than 51 percent of travelers say they would risk the penalties of booking out-of-policy just to visit a hotel where they've accrued loyalty points. More than 47 percent wouldn't even consider staying a hotel without them, regardless of travel policy. 
If you know where your travelers have loyalty points, you can make sure your preferred hotel program includes those brands. Letting travelers stay in places where they can — and want to — earn loyalty points will invite compliance. 
3. Close the gap in communication.
As travelers venture further away from policy to ensure that their trips are comfortable, buyers are having more trouble keeping track. Nearly 70 percent of buyers consider enforcing policy compliance as the most challenging part of their jobs.
Once buyers design programs that take travelers' needs into account, they'll need to ensure compliance by sharing the good news. Make any changes to your travel plan clear during onboarding and through companywide memos, emails, and social media. If time and resources are an issue, start by evaluating the most frequent travelers and buyers. Note where they're noncompliant, inform them of the new policy specifics, and train them.
For travelers who are used to hunting outside their policies for the best hotel rooms, these changes may seem too good to be true, but this really can be a win-win situation.
—
DISCLAIMER: This article expresses my own ideas and opinions. Any information I have shared are from sources that I believe to be reliable and accurate. I did not receive any financial compensation for writing this post, nor do I own any shares in any company I've mentioned. I encourage any reader to do their own diligent research first before making any investment decisions.