Things to consider when developing a restaurant app
A restaurant app can be a valuable tool to engage your customers and promote your business. Here are some tips on how to create one.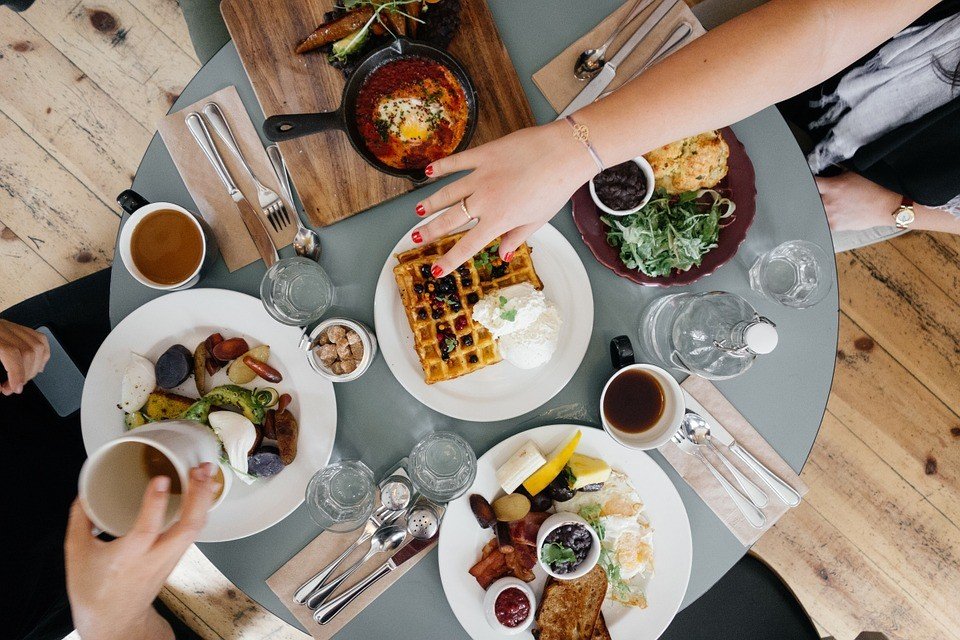 Wherever you will go — any small city or metropolis — you'll see a lot of different, spectacular restaurants which mirror a unique culture, cuisine, and tasty food. What is the difference between them? What points are the most decisive for you when you think where you can spend a few hours? As a visitor, you understand that an actual service is one of the important and meaning factors. And as an owner, you can deeply learn how the popular restaurants are positioning themselves in the whole market, what tools and tips they use, and what things are the most attractive for you.
You can't ignore the fact that each popular place to stand out between competitors uses all opportunities of modern mobile technologies and know how to create a restaurant app becomes a lifeline. Such tools help them to organize all the process more precisely and engage more customers using marketing tips.
Where your ideas start
Know your strengths. And know your weeks. Each business points out a significant meaning to the functionality and the quality. When we are saying about the food industry, it means the quality of products, the internal service, qualification of all employees, starting from the administrator, finishing with the chef and the bookkeeper.
These are the factors that leave an indelible impression on all visitors. But before they can meet you and your business in person, they need to be introduced in advance to your history and capabilities.
Social networks are enough for the first attraction, but having an engaging app is following a long-term strategy of the strong relationships between visitors and restaurant. Before imagining all the benefits from your custom web app, you should think about considerable points:
What special offers and promotions you could share with your customers? You can just have a built-in feed with the latest news of your restaurant campaigns so the customers will always know what day they can get a special price for launch, for example.

Using the coupons. It's definitely a strategic step which can increase the clients' engagement.

Restaurant ordering feature. It's useful because you can make a planning strategy, gather the statistics, learn the customers' behavior (what they choose, what they add to the simple order, what filters they use while seeking the right one offer).

Having a geolocation feature in your application for people who are going to visit a new city and decide where to go.

The intuitive admin panel for users. You can have not very fancy and outstanding design. The main purpose of the administrative panel is being understandable and intuitive while searching the proposals, making the orders, well, doing a flow which leads to the needful customer's result.

The strong and understandable CRM for managing all feedbacks, flows and engagements between your customers.
If you think that it's not enough, so start being a marketer. Make a thorough research on what apps are the most usable and popular among customers. Here is an example of 35 popular apps for a restaurant. After checking it, you can use such ideas as:
Adding a healthy feature, you can attract the target audience of people who watch their figures and organisms.

Leaving reviews. It always shows to your customers that you don't scary about any feedback and you are going to use their observations as a way of growing your business to a higher level.

Delivery feature. Yes, don't need to use a cell phone for calling. Your customers just can click several buttons while they are waking up, driving a car, making decisions at work.

A convenient way of payment. Agree, it's always better to choose the payment via credit card or cash.
Decision is yours
Having a clear idea what purpose should perform your future restaurant app, you can choose any way of its creation. You can always do it on your own but before that consider all the time you could spend. Sounds not so reliable?
The second way is firing freelancer. Yep, you can save the money, but first, try to find the reliable person who really meets the deadline.
The third way and the most businesslike is hiring a development company which already has the expertise in restaurant application creation. Yep, it requires more budget but you will get the understanding of a result from the first steps of cooperation.
—
DISCLAIMER: This article expresses my own ideas and opinions. Any information I have shared are from sources that I believe to be reliable and accurate. I did not receive any financial compensation for writing this post, nor do I own any shares in any company I've mentioned. I encourage any reader to do their own diligent research first before making any investment decisions.