Here are some tips for a smooth holiday travel this year
These pieces of advice can make your holiday travels easier and more convenient.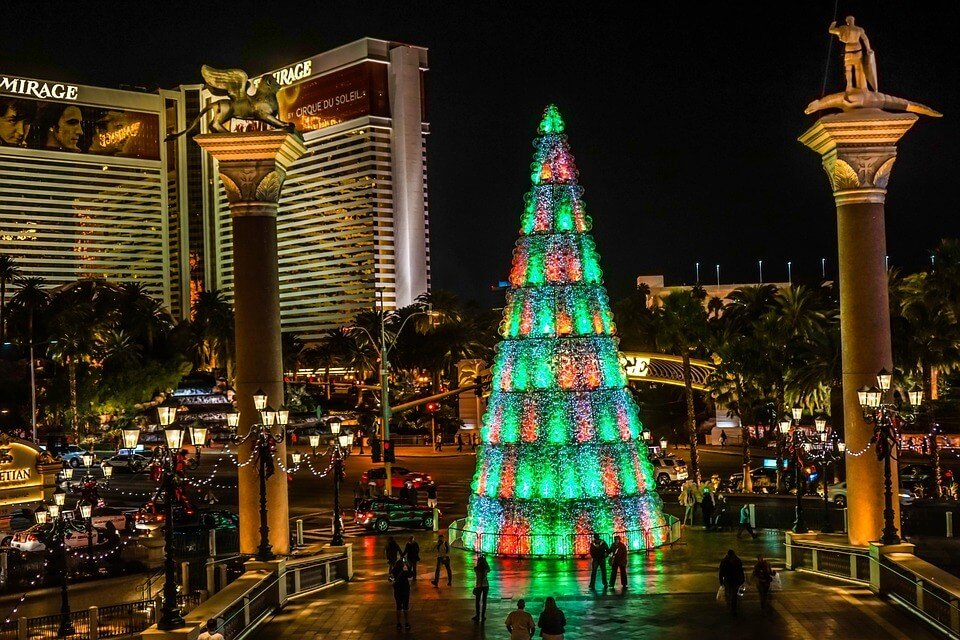 It is the season to be jolly once again as people prepare for the upcoming holidays. Some people would go shopping for Christmas presents and/or food for Christmas Eve, but others would spend their holidays traveling for business purposes.
And while the idea of a holiday business travel would get some groans from those who immediately thought about the stresses of traveling on a holiday, you can actually make it as smooth and as hassle-free as possible if you play your cards right and follow these helpful bits of information.
Surviving the holiday business travel
BOSS Magazine just shared some tips on how to survive the holiday business travel, and you should make sure to heed the following pieces of advice.
If you see any connecting flights through cities like Denver, Newark, New York, and San Francisco, you should not entertain the thought of taking them and just get direct flights because of their weather-related delays. If you are not convinced enough, you should take a look at the Bureau of Transportation Statistics (BTS) data stating that bad weather has caused 32.9 percent of flight delays last year.
Parking at an airport can be a nightmare during the holidays because the lots can fill up so fast at such time of the year. So instead of driving to the airport, a better idea would be taking rides through apps like Lyft and Uber or even a taxi.   
Sometimes, waiting for a flight can be dragging, especially if you do not have any access to good food, space, and Wi-Fi inside the airport. If you are looking for an amenity with such services and are willing to pay some extra bucks off your company's money, you can just shell them out to spend some time in the lounge. It would definitely help you pass the time more comfortably.
At an airport, it is always possible to lose your bags, especially during the holidays. So in order to avoid such a troublesome situation, you can ship your physical products ahead of time. This move is helpful if there is a connecting flight in your itinerary. You can also avail the hotel's laundry services if the trip has been extended and you do not want to spend more money and add more baggage on clothing.
Finally, if snowstorms just arrived before you can even book your flight, it would be wise to just stay at the comforts of your home or office and just have a video chat with your client through Skype. At least, you are safe and sound as blizzards plow through your place.
Best airlines
As you plan your flights for the holidays, selecting the right airline for you can be challenging as some airlines have had a rough year this 2017. But their performances during Christmas season, despite some speed bumps along the way, can help them redeem themselves.
And if you are trying to look for the good airlines, Forbes enumerated the best airlines for holiday travel this year with the help of BTS' data.
When it comes to on-time performance, with the standard of being on time as airplanes arriving at the gate within 15 minutes of schedule, airlines have had some difficulties last year because the domestic airlines' average on-time performance crashed to 80.91 percent last year from 2015's 81.75 percent.
However, the legacy U.S. carriers—America, Delta, and United—have improved their performances from 2014's 80.01 percent to 2016's 83.23 percent, and American Airlines has improved a lot last year as it increased its on-time performance by 6.46 percent from 2014's 75.79 percent to 82.25 percent.
Looking at the regional legacy carriers, Hawaiian Airlines shined the brightest this year because it had 88.32 percent of its flights on time. Delta Airlines comes close in the rankings, which indicates that it could be the ideal airline for domestic fliers.
Going into product improvements, the three legacy carriers have reintroduced free meals to domestic and economy flights. But looking at the aircraft cabins' spaces, American, along with JetBlue, made plans of adding more seats in their jam-packed cabins, which will be a pain to travelers.
Delta Airlines underwent the most changes recently as it improved its cabins and giving better flying experiences to its passengers. The airline also was the first recipient of the new Airbus A350 and Boeing 787s.
If you are looking for the best airline regarding passenger experience, Travel + Leisure readers said that Virgin America is the carrier for you. But it may change because of the recent news of Alaska acquiring the airline.
For loyalty programs, Alaska Airlines takes the cake for having the best loyalty program, garnering various awards and recognition from numerous publications for its Mileage Plan program.
Going back to the legacy carriers, the three airlines kept their loyalty programs intact and also made no plans of improving them for next year.
Best days for holiday travels
If you are about to book a flight to travel this Christmas, you must not forget to consider the best days to fly to get some incredible deals, and if you need some help, Insider, with the help of a travel search engine called Kayak, has listed the ideal days for Christmas travel for you to lower your travel expenses.
First, prices of flights plummet on Christmas Eve or on the day itself. If you have this itch of taking a vacation for some good old rest and relaxation but you are on a budget, you should fly before or on Christmas. Kayak found that the price for round-trip flights in 2016 has dropped to a $234 average, with the next price coming off at approximately $346.
Second, there are those people who have more days allotted for their holiday vacation, and if you are one of them, you should think about flying in as early as on the 20th or 21st of December because last year's data showed that the price of a round-trip flight on Christmas day itself reached about $350. There is also the choice of flying on the December 23 and returning on December 25 because last year's price of such flight was estimated at $358.
However, if you are in the mood for flying on Christmas Day, it might be a good time this year because Kayak's data last year indicated that those flights that left on Christmas and returned two days later have cost at almost $338.
But if you don't want to spend your time up in the clouds on the 25th, you can also get some good flight prices before or after Christmas Day as last year's data indicated that a flight on Christmas Eve with a return flight on December 26 was priced at nearly $359 and a departure flight scheduled on the same day with a return flight on December 27 was priced at $368.
Lastly, if you are planning to schedule a flight on either the 15th or the 16th, you better change your mind because the 2016 data showed that flights on the 15th with return flights scheduled on either the 26th or the 28th were priced at almost $644 and flights on the 16th with return flights on the 28th were at $620.