Top 10 breathtaking places to have on your travel list
If you are creating your travel list right now, make sure to consider these 10 places as they will surely keep you awestruck.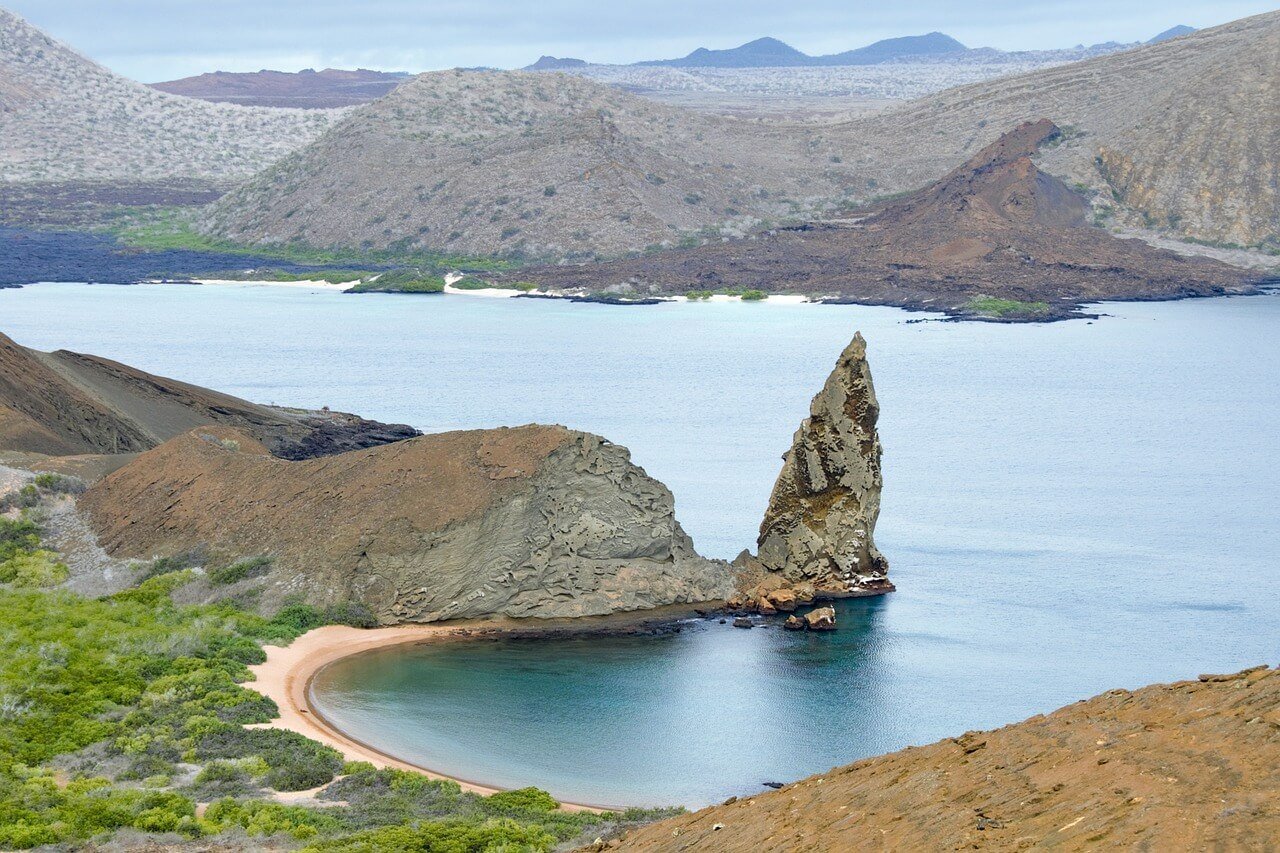 Just about everyone needs a list of travel destinations, much like a bucket list of places you must see before you leave this earth.
Deciding on places to populate that list can be really overwhelming because it's such a big, beautiful world out there. There is just so much to see, from natural wonders to man-made masterpieces. The choices are limitless in the course of your lifetime.
Before you kick the bucket, here are 10 breathtaking places you must visit. Pick one, a few or all of them because you just can't go wrong with the places we've covered below. This is the travel list of a lifetime.
1. Cairo, Egypt
Stand in awe at the only surviving ancient wonder, the Great Pyramid of Giza. One of the amazing 7 wonders of the world, it measures a whopping 230.4 meters wide at its base and 146.5 meters tall. It was built between 2584 BC and 2561 BC. Typically, Giza is a stop on the Cairo-Luxor-Aswan trip along the Nile River. The pyramids, temples and tombs have always been spectacular sight and definitely worth a visit.
2. Rome, Italy
Clearly, Rome was not built in a day. This epic city was established in 753 BC. Widely regarded as the birthplace of Western civilization, this Eternal City is also one of the oldest occupied cities in Europe. Rome is the true embodiment of Renaissance art and religious opulence. Don't forget to visit the Vatican's Sistine Chapel and the Coliseum. As the saying goes, "When in Rome, do as the Romans do." So when you're there, try to perfect the practice of "il dolce far niente", the sweet art of idleness. Spend your evenings taking a stroll down the charming piazzas and have a great feast at the trattorias or enotecas. Viva Roma!
3. Agra, India
Emperor Shah Jahan built this striking white marble mausoleum in the mid-1600s all for the honor of love. The awe-inspiring Taj Mahal was used to house the tomb of his favorite wife Mumtaz, who was a Persian princess. Unbelievably, the interior is even more stunning than the exterior. See the world's finest example of the Mughal style architecture inside, which is a sophisticated combination of Persian, Islamic and Indian influences.
4. Huairou, China
Undeniably, one the most iconic man-made structures on Earth, the Great Wall of China is absolutely incredible. Fascinatingly, it is not one endless wall but a series of shorter walls spanning more than 5,500 miles in its entirety. Initially, the wall was built to defend nomads and invaders but today it serves as amazing vantage points for a breathtaking view. Winding along the crests of hills, the Great Wall of China is a must see place and deserves a spot on your travel list. When you're there, try hiking the Jinshanling Great Wall, which is located 2 and half hours away from Beijing. It's hailed as the best-preserved section along with its stunning views of the rugged landscape. It is truly any photographer's dream.
5. Queensland, Australia
There are unimaginable colors in the Great Barrier Reef that are truly otherworldly. Located in the Coral Sea off the coast of Queensland, the reef is more than 1,400 miles long. Fondly called the Blue Outback, it's the largest coral reef system on the planet. This ethereal World Heritage site is also a protected marine park that comprises of 900 islands and 3,000 individual reefs. If that does not blow your mind, get this—there are 5,000 species of mollusk, 1,500 fish species, 400 species of coral, 215 bird species, 125 species of shark, stingray, skates, and chimera as well as 30 species of dolphins, whales and porpoises. As the late and great Steve Irwin would say, "Crikey!"
6. Tanzania
If you are an animal lover, then this location is a must. Imagine witnessing the magnificent Great Migration as 1.5 million wildebeests, accompanied by 400,000 gazelles and 200,000 zebras move in ordered chaos through the picturesque Serengeti ecosystem. Specifically, in October and November, these incredible animals move from the northern hills to the southern plains for short rains. Then, they go back north after the long rains from April to June. If you plan on going on a safari, these will be the best times to go to the Serengeti National Park. This park has also the highest concentration of large mammals on the planet, especially lions. Get a safari guide so that you don't miss glimpses of the Big Five—African elephants, Cape buffaloes, lions, leopards, and rhinoceros.
7. Rio de Janeiro, Brazil
The exuberant spirit of the people of Rio de Janeiro is incredibly infectious and evident all year around. That's only one of the many reasons why this city is called the Cidade Maravilhosa (Marvelous City). It's also chock-full of amazing landmarks like the legendary Christ the Redeemer statue that overlooks the city and is home to over 20 beautiful beaches. With the Guanabara Bay against the rugged backdrop of lush forested mountains, brace yourself for one of the most stunning settings in the world.
8. Machu Picchu, Peru
Due to its remote location, this Incan citadel is called the Lost City of the Incas. Nestled on the edge of a mountain high up in the Andes, it was discovered in 1911 after it was hidden away from ravaging conquistadors. It's so incredibly pristine and learning its astounding history is worth the challenging one-hour walk up to the soaring summit of Wayna Picchu, which is 1,100 feet above Machu Picchu. Believed to be the former residence of the Inca High Priest, only 400 people are permitted on Wayna Picchu each day.
9. Petra, Jordan
The literal meaning of Petra is "rock" in Greek. This ancient place is one of Jordan's most famous spots. In particular, the city is a spectacle of rock-cut architecture that seems to spring from the very cliffs that surround it. This enigmatic city did not appear on Western maps until 1812. Today, you can take a relaxing stroll down its beautiful boulevards and discover its fascinating tombs and archeological sites.
10. Galapagos Islands, Ecuador
Finally, this one of a kind World Heritage Site is a nature lover's haven. Laying your eyes on its impressive magnificence and its wealth of unique species, like the giant tortoise, is truly an unforgettable experience. The Galapagos archipelago is located 575 miles off the coast of Ecuador and its surrounding waters are both a national park and biological marine preserve. The best way to see the island and immerse yourself in its beauty is to take a calming cruise that offers captivating multi-island tours.
—
DISCLAIMER: This article expresses my own ideas and opinions. Any information I have shared are from sources that I believe to be reliable and accurate. I did not receive any financial compensation in writing this post, nor do I own any shares in any company I've mentioned. I encourage any reader to do their own diligent research first before making any investment decisions.