Highly experienced Doctor of Acupuncture reveals the secret of beauty and longevity
Longevity Eastern Medicine provides patients with a high-end quality approach to holistic healthcare.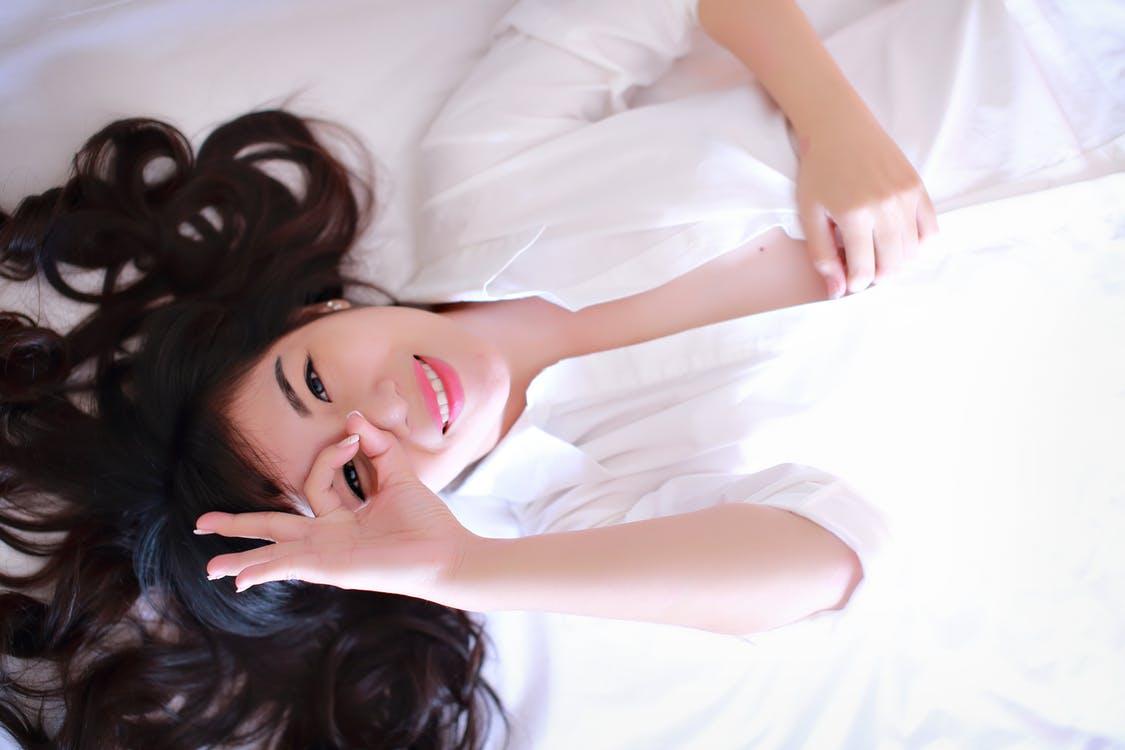 In the pursuit of beauty and longevity, many treatments and procedures promise compelling results by achieving beautiful wrinkle-free skin that looks young and fresh.
Longevity Eastern Medicine, a clinic in California, is standing out for its innovative East-meets-West philosophy and methods—providing treatments backed by thousands-of-years knowledge, combined with modern and advanced technologies.
A holistic approach to medicine
Dr. Mia Hanh Nguyen, LEM founder and expert in acupuncture and Oriental medicine, is completely dedicated to promoting the idea of a total well-being for the face, body, and the soul through Asian medicine-based treatments, which in her opinion are the keys to enhancing the individual beauty of each person. She practices a quality approach to holistic healthcare and offers patients completely natural skin care inspired by ancient Chinese wisdom.
Aside from being a Doctor of Acupuncture and Oriental Medicine (D.A.O.M.), Dr. Nguyen also holds certifications as a California Licensed Acupuncturist (L.Ac) and Diplomate of Oriental Medicine (Dipl.O.M). In addition to that, she is also certified in Constitutional Facial Acupuncture, a California Board of Cosmetology Licensed Esthetician, and a Gold Standard Facial Acupuncture® Practitioner.
Born2Invest had the privilege to sit down with the experienced doctor and discuss all the important facts surrounding Traditional Chinese Medicine (TCM) treatments and their application in the modern western world.
Q: What does it mean to be Doctor of Acupuncture and Oriental Medicine?
Dr. Nguyen: It means that, in addition to the 3,210 instructional hours (2,240 are didactic hours and 970 are clinical hours) in the Masters program (a 4-year program), I then pursued the Doctoral Program (another 1,250 hours, of which 600 are didactic hours and 650 are clinical rotation hours), a two-year program during which I earned my Doctor of Acupuncture and Oriental Medicine (DAOM) degree.
Q: How has your exposure to both Western and Oriental medicine shaped your healing philosophy and your approach to medicine as a whole?
Dr. Nguyen: Being privileged to have been exposed to both Western and Eastern medicine has broadened my horizons immensely. In practicing integrative care, I take into account the whole person (body, mind, and spirit), including all aspects of a patient's lifestyle. Effective interventions that are natural and less invasive should be used whenever possible, but knowing when to refer a patient to a medical doctor could sometimes mean life and death for the patient. There are patients that refuse to see their medical doctor because of their past experiences with them. However, when necessary, I encourage my patients to see their medical doctors to get second or third opinions. Patients and practitioners are partners in the healing process, and working together will speed up the body's healing response.
A constant yearning for ageless beauty
The cultural perspective on aging and well-being can differ from country to country, but it's evident that more and more people around the globe are constantly looking for highly effective and safe methods to keep and preserve their youthful appearance.
Q: The US, in particular, seems obsessed with staying young and staving off any signs of aging. Does TCM have a similar perspective on aging?
Dr. Nguyen: In TCM understanding, aging is mainly due to an innate essence being used up while the ability to provide acquired essence declines. The two essences are what make up human vitality. We inherit about 50% of what we call prenatal Qi from our parents, and the other 50% is obtained from ingested foods and fluids, which are called postnatal Qi. They are stored in the kidneys and form the material basis for all kinds of functional activities. As we get older, our kidney essence is depleted and our physiological and psychological well-being declines. So when a person is always living on the edge, with a reckless lifestyle, his or her Qi or kidney essence will be exhausted quicker, and signs of aging will show up sooner.
Q: What type of alternative medicine treatments is best for skin rejuvenation?
Dr. Nguyen: The best treatment for skin rejuvenation varies depending upon an individual's age, excessive sun exposure, ethnicity, skin type, smoking, excessive alcohol consumption, stress, emotional psychological imbalances, and overall health. I am a strong advocate of a healthy lifestyle: regular exercise, a diet high in organic vegetables (leafy greens), fruits (amount depends on an individual's blood sugar level), fish and lean meat, avoiding sun burns with sun protection (including sunscreen and hats), 8-10 hours of sleep.
As far as reversing signs of damaged skin, I recommend using organic skin care (which will nourish your skin without the added toxins) and Constitutional Facial Acupuncture, which is LEM's 90-minute treatment and treats the whole body and mind as well as the face. Great skin comes from the inside, so if we have constant stress, indigestion issues or emotional pain, it will affect the appearance of our skin.
Introducing Constitutional Facial Acupuncture
Practitioners agree that with regular use of Constitutional Facial Acupuncture there is a significant increase of fresh collagen and elastin production under the skin as well as improved blood circulation to nourish the facial tissues and removal of toxins and dead skin cells.
Q: What is Constitutional Facial Acupuncture and how does it work to improve our skin?
Dr. Nguyen: Thin needles are placed at different acupuncture points on the neck, the face and around the eyes to elicit the body's own healing mechanism. Facial acupuncture provokes blood and circulation, which improves facial color and tone. Muscular motor points will also be addressed to stimulate the muscles' tightening ability.
Q: What are the most drastic changes that the patients can experience by using your treatments?
Dr. Nguyen: Results will vary from patient to patient and depend on many factors. However, as Constitutional Facial Acupuncture treats the whole body and not just the face, most patients will always feel relaxed and experience a pink healthy glow on the face. The changes can be any of these: a reduction in acne, headaches, edema, depression, insomnia, TMJ, Bell's Palsy, sinus congestion, GYN issues, and more.
Nowadays, the practical application of ancient wisdom and knowledge sparks a lot of interests in the modern world among Traditional Chinese Medicine proponents and practitioners. In addition, people looking for natural ways to stay young and beautiful find it easier achieve beautiful, young and radiant skin without going under the knife or being exposed to harsh chemicals by utilizing the old Chinese techniques and philosophy.
In the next part of our interview, Dr. Nguyen goes in depth on the procedures one can undergo in Longevity Eastern Medicine.
(End of Part 1)
—
This article may include forward-looking statements. These forward-looking statements generally are identified by the words "believe," "project," "estimate," "become," "plan," "will," and similar expressions. These forward-looking statements involve known and unknown risks as well as uncertainties, including those discussed in the following cautionary statements and elsewhere in this article and on this site. Although the Company may believe that its expectations are based on reasonable assumptions, the actual results that the Company may achieve may differ materially from any forward-looking statements, which reflect the opinions of the management of the Company only as of the date hereof. Additionally, please make sure to read these important disclosures.