How to address travel inconveniences due to other big-group guests
Encountering large groups of other guests while traveling is common. But sometimes, it can lead to inconvenience for individuals.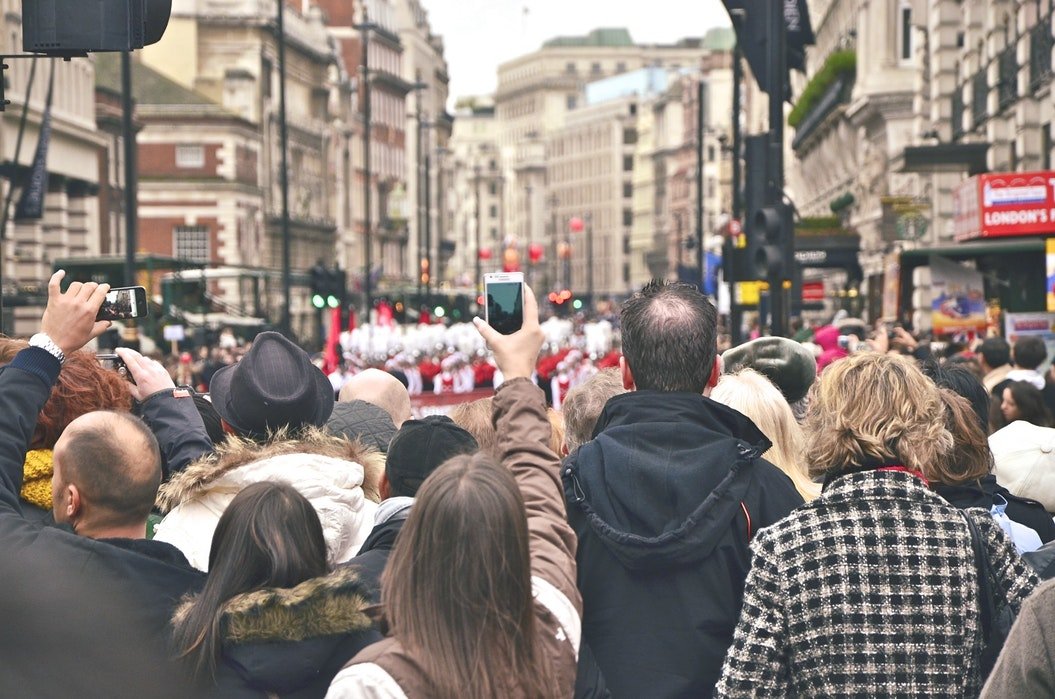 The majority rule — the one that says the needs of a group outweigh those of an individual — has always been a travel industry standard. When there's a convention or a wedding, regular guests sometimes feel like second-class citizens when they find attractions, dining areas or other facilities closed to them without apology.
Most hotels and cruise lines try to balance the needs of groups and those of individual guests. When all goes well, the two hardly notice each other. But all doesn't always go well.
Tracey Phillips, a social worker in Charleston, S.C., describes a recent stay at a Florida golf resort that was packed with convention-goers, many of them were heavy smokers. "I was unable to enjoy any of the facilities," says Phillips, who is allergic to cigarette smoke. She says the convention-goers crowded into many of the outdoor areas where guests were allowed to light up, such as dining areas and the pool.
After Phillips filled in the guest survey in her room, a manager contacted her and offered a voucher for three nights "for the inconvenience," she says. Experts say that's often the best any hotel can do. But that may be changing.
Some resorts limit the size of groups or ban them entirely. Bucuti & Tara Beach Resort in Aruba, for example, has imposed a moratorium on all meetings, including weddings. The reason: They wanted to have more "tranquil, relaxing vacations for every guest" — and many weren't having them when wedding guests or affinity groups descended on the 104-room hotel.
"While groups can be profitable, they can be a distraction for other guests and require more staff attention," says Amy Kerr, a resort spokeswoman.
But Bucuti & Tara is the exception.
Janice Chalker, a pharmacist from St. John's, Newfoundland, remembers a Royal Caribbean cruise she took with her family a few years ago.
Shortly after she boarded, she noticed they had company: a group of about 600 gay porn stars and their fans.
One moment from the cruise stands. After dinner one evening, her teenage kids returned to the room alone. "When the elevator doors opened, there were two men dressed in black leather — one with a chain around his neck, and the other man holding the leash attached to it," she recalls.
"My children got in the elevator for what was, I'm sure, a very uncomfortable ride."
Shouldn't hotels and cruise ships tell guests when a large group is going to share their vacation with them? That's what Ann Anderson Wolfer wondered when she booked a gaming-themed cruise to Alaska this summer.
"I noticed that there is absolutely no hint that this ship will have a large number of passengers who belong to a special group that will have sections of the ship reserved for them," says Wolfer, who works for a defense contractor in Aberdeen, Md.
"Really, unless you were part of the group, there would be almost no way to know," she says.
The reason? Cruise lines can't directly disclose the presence of large groups, according to John Frenaye, a veteran travel agent based in Annapolis, Md. That would violate the privacy of the groups.
"However, they will usually tell you that there is a large group or several groups on board without much detail," he adds.
An online search for the sailing should turn up most larger groups. Frenaye suggests using keywords like "group," "association" or "theme cruise." Taking this extra step is critical, he says.
Otherwise, you could end up in Chalker's boat.
Of course, a good travel agent can help you avoid a large convention or wedding party. Agents know when these groups are more likely to book (usually the shoulder season, but not always) and which destinations they prefer. But there are things you can do, too.
Ed Dramberger, a former hotel sales director and cruise meeting planner, says travelers have to do their homework. In addition to online searches for special-interest cruises on your sailing date, he recommends Themecruisefinder.com, which lists the major ones.
If you're staying at a large resort hotel, contact the property's group sales department before you make a reservation. "Ask them if there are any groups booked over your travel dates," he says. "They will inform you of their occupancy and group size but can't identify the name of the company or organization." If you've already made the reservation and can't change it, ask the hotel to book you on a separate floor.
Dramberger also says smaller is better when it comes to avoiding groups. Specialty resorts, boutique hotels and small ships are far less likely to host large groups.
If you're at a hotel or on a cruise with a large group and have a problem, don't wait until you get home to address it.
Here are my three "Ps" of problem-solving — be patient, persistent and polite. Talk to a front-desk employee about your concerns and escalate your case to a manager if necessary. Wait until you get home, and the company may offer you nothing more than an apology and a credit that will expire before you can use it.
Individual travelers are used to being displaced by big groups.
But the travel industry is becoming more sensitive to these guests: It all starts with you pushing back.
—
DISCLAIMER: This article expresses my own ideas and opinions. Any information I have shared are from sources that I believe to be reliable and accurate. I did not receive any financial compensation for writing this post, nor do I own any shares in any company I've mentioned. I encourage any reader to do their own diligent research first before making any investment decisions.