Here are unusual holiday travel advice you should hear
How to behave, how to book, what to pack and how to travel—these holiday travel tips are something you won't find anywhere else.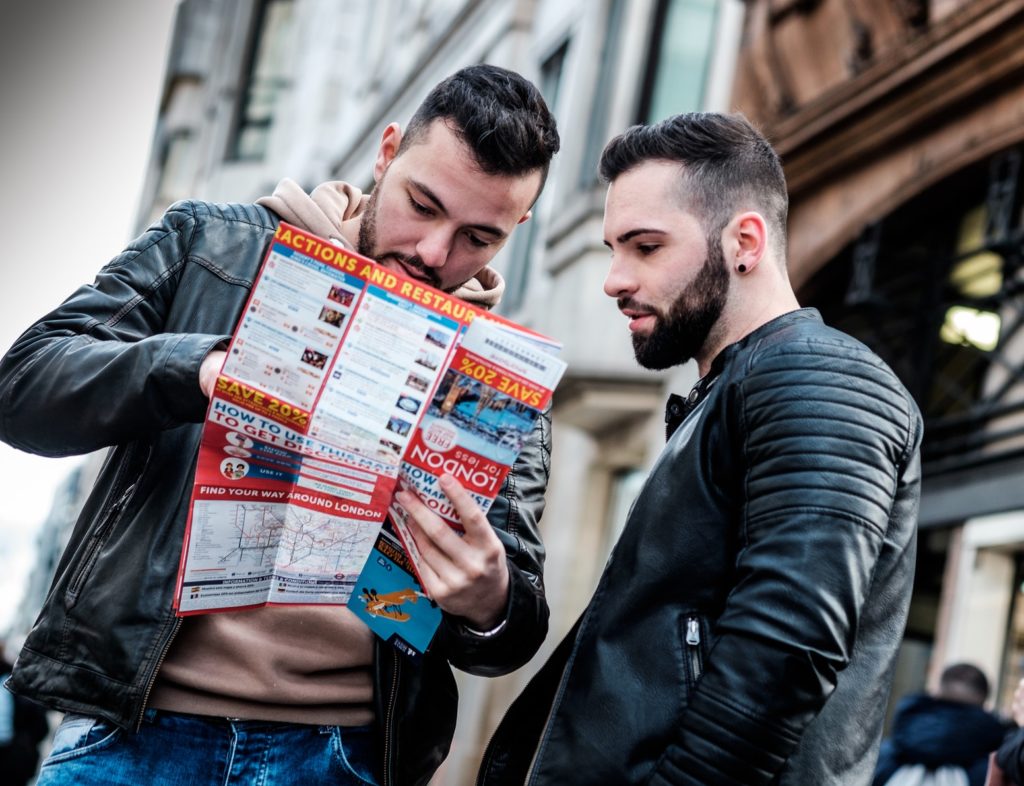 Book early. Give yourself a little extra time at the airport or on the road. Prepare for bad weather. If you've read that obvious holiday travel advice once, you've probably read it a hundred times.
And I've probably written that holiday travel advice a hundred times. But this year, how about something a little different?
A record 107.3 million traveled during the busy winter holiday season last year, according to AAA. That's the highest year-end travel volume on record. It looks like this one will be just as busy, which means chances are, you'll get caught up in the craziness.
You won't find this holiday travel advice anywhere else. It includes tips on how to behave, how to book, what to pack and how to travel.
First, be kind to others.
No, this isn't obvious travel advice. If it were, then everyone would do it. But they don't. The holidays are a time of road rage and in-flight altercations. You can scroll back to the main travel page now if you don't believe me. Go on, I'll wait here.
"Be nice to airline employees as they can try to help in the event of a problem," says Marilyn Wexler, a travel agent with Tzell Travel-New England in Boston. "They're more likely to go out of their way for a nice traveler. Remember, it is not their fault that the weather is bad. Most people do not enjoy being berated."
Look before you book.
That means doing your due diligence on your airline tickets and accommodations. Travelers assume that companies will disclose everything worth knowing at the time they quote a room rate or fare. Not true. In fact, many companies doctor up their initial price quote to make it look lower than it is, quoting rates minus taxes and mandatory fees.
"For travelers who can't, or don't want to stay with family members over the holidays, hotels aren't the only option," says David Kolodny, co-founder of VacationRenter.com, a vacation rental search site. "By considering alternative lodging, they can avoid the hectic, crowded feel of hotels over the holidays." (Alternative lodging would be an RV, a vacation rental, or Uncle Joe's couch.)
Pack your patience.
OK, maybe you've heard that advice. But, have you? Most of the holiday travel advice I've read allows you to conclude that by following a simple laundry list of suggestions, you won't need to be patient. But you will. Oh, you will.
"Expect that everyone believes their trip is more important than yours," says Marcie Boyle, a travel agent with Travel Leaders in Chesterfield, Missouri. "Expect the airports and planes to be crowded. Expect security, restroom, and restaurant lines to be extra-long. Expect to encounter less experienced travelers who may not know the tricks for getting through an airport quickly."
You'll need all the patience you can muster—and then some.
"Take a deep breath and know everyone is doing the best they can to get the job done," she adds.
Be careful out there.
Sure, I've seen experts dance around this one, but travel can be dangerous. Don't take my word for it. That's what Andres Paz Larach, vice president of southeast U.S. and Latin America with Pinkerton, says.
"You have to study your destination," he says. "Understand where you are going, the population, manners, the dress. Act appropriately with the culture. Abide by the laws of the land."
To travel safer, you also have to research the emergency numbers (which are not always 911), local law enforcement, hospitals and transportation routes. Find out more about where you're visiting and what common threats might be. A trusted source is the State Department Advisories page, travel.state.gov.
"Take steps to protect yourself from local threats," he adds.
And while we're at it, let me make a personal plea for a little common sense.
Don't think this is going to be easy. It rarely is. If you can avoid traveling just before or after the holidays, when everyone else is on the road, do it. Better yet, don't travel at all. You'll save a bundle, and you can always see your family in January.
And please lay off the eggnog until you get to mom's house this year. I want all of my readers to come home safely. What you do after that is up to you.
More unconventional holiday travel advice
• Stay a little longer. That's the advice of Christopher Bielski, the sales and marketing director for the Fort Lauderdale Marriott Harbor Beach Resort & Spa. Lodging rates fall when everyone returns home. And if you can extend your stay over a Sunday, you can save money.  "Any time you can include a Sunday night stay at a resort or hotel you are likely to get a better rate as Sundays are very difficult to fill," he adds.
• Treat your stress before it ruins your trip. Holiday travel is stressful, says wellness coach David Nico. Take steps to prevent it. His favorite: peppermint oil, a therapeutic herb used in a variety of digestive conditions. "Peppermint oil decreases bloating and nausea associated with gastrointestinal disturbances," he says. When the flight attendant asks what you want to drink, go for the peppermint tea.
• Make multiple reservations. Both hotels and car rental companies allow you to make multiple reservations, often for the same day. Clement Zhang, the managing director of FindOptimal, a site that helps travelers save money by exploiting that ability, says that can save you serious money. "Because hotel rates often vary from night to night, you may save hundreds of dollars by breaking one reservation into two or three," he says. "But you'll get the same hotel rooms and the same service."
—
DISCLAIMER: This article expresses my own ideas and opinions. Any information I have shared are from sources that I believe to be reliable and accurate. I did not receive any financial compensation for writing this post, nor do I own any shares in any company I've mentioned. I encourage any reader to do their own diligent research first before making any investment decisions.