Why this company is the most trusted in the travel industry
This travel company scored 286.31 in the latest Values Institute research which ranks businesses according to consumer trust.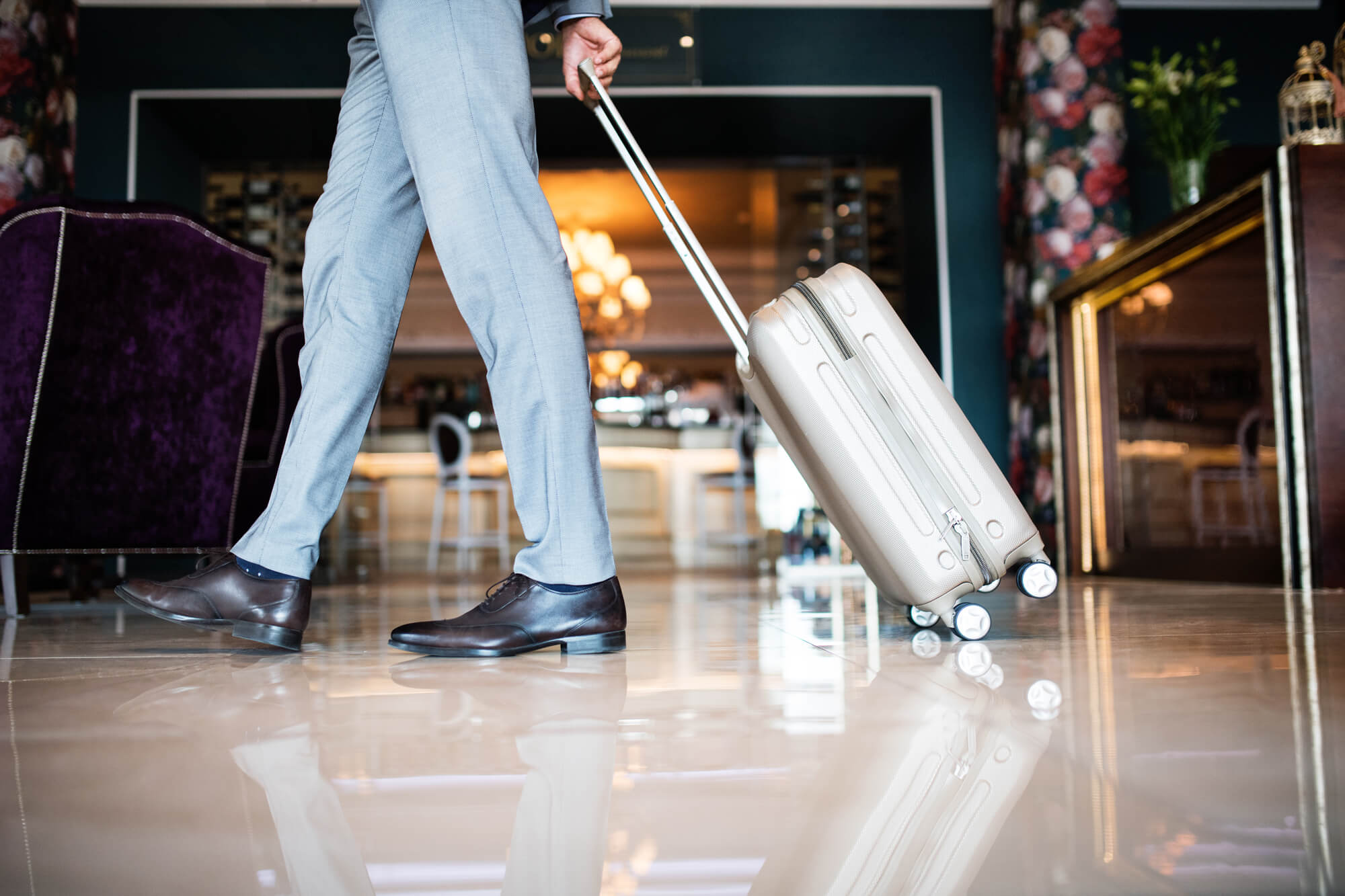 A new study reveals the most trusted travel company in the world. You'll never guess it.
The research, conducted by the nonprofit Values Institute, ranked 43 businesses in eight key categories, including airlines, appliances, hotels, mobile, online streaming, and retail. Even the pollsters seem baffled by the results.
That's the thing about trust. It's often so elusive, and so difficult to quantify, that it's impossible to fully explain. After reviewing the data and talking to everyone involved, that may be the only certain takeaway from this exercise. It just is what it is.
But it's worth a little more analysis because it could steer not only your next hotel booking but your next consumer purchase as well.
And most trusted travel company is …
Holiday Inn.
Yes, that Holiday Inn.
The mid-scale Atlanta Hotel chain was the third most trusted brand in America behind Amazon and virtually tied with Whirlpool, and the most trusted travel industry brand, according to The Values Institute.
I reached a delighted Errol Williams, a vice president for the Holiday Inn brand. He couldn't explain the chain's 22-point surge from last year—but, he said, we'll take it.
"Holiday Inn has a great heritage of providing warm, welcoming hospitality," he told me. "We're honored by the trust we have from our guests and will continue to create authentic, joyful moments to both business and leisure travelers."
Last year, Holiday Inn came in 11th place overall, with Marriott winning most trusted travel company honors.
How do you measure trust?
So how do you measure trust? Mark Weinfeld, the research director and survey creator at the Values Institute, uses a proprietary survey tool that measures trust for a brand in five alliterative categories. They are competence, consistency, concern, candor, and connection—the Five Cs.
"Each of the five C scores are weighed in accordance with our hierarchy of values," he says. "The higher up the pyramid, the greater impact on trust."
When it comes to the hospitality industry, its focus is servicing the customer by providing a stress-free, relaxing experience, says Weinfeld.
"They offer products, services, and often promote amenities that show their excellence in quality, and they generally meet the customer's expectations and even exceed them," he says. "When a customer walks into a hotel, and into their hotel room, their expectations of cleanliness, comfort, and convenience are often met. This consistency helps build trust with the customer."
What happened to Holiday Inn? How did it become the most trusted travel company?
"There does not seem to be a clear, logical reason as to why Holiday Inn scored so much higher compared to last year, and why they ranked above the others," he says.
A few theories about why Holiday Inn is the most trusted travel company
The leading theory on Holiday Inn's rise is the simplest—it's just taking better care of its customers. I spoke with numerous hotel guests who say they appreciate the brand's no-nonsense approach to customer service. They expect and receive a clean room, a comfortable bed, and breakfast.
Another possibility: This is the product of a sentimental shift to a familiar hotel brand.
"The results of our study shows that respondents 35 and older gave Holiday Inn significantly higher scores than Hilton and Marriott, especially those older than 55," says Weinfeld of The Values Institute.
Holiday Inn scored 12 points higher among the 55-and-older age group compared to Hilton, and 17 points higher than Hyatt among the same age group.
"Holiday Inn can connect at a deeper level than both Hilton and Marriott with older customers, and appears to have a lasting effect that builds trust with the brand," he says.
Then again, maybe it's not about the rise of Holiday Inn, but about the fall of other hotels. Take Marriott, which dropped from number 2 to number 15 (scroll down for the full results). Allen Adamson, the co-founder of the marketing firm Metaforce and author of "Shift Ahead: How the Best Companies Stay Relevant in a Fast Changing World," remembered the advice Bill Marriott's father once offered:
"With each great success, he would tell me to stop patting myself on the back and would remind me of one of his favorite sayings, "Success is never final." (I think he read this in a book by Winston Churchill.) From then on, I realized there are still great hills to climb, new markets to conquer and more guests to satisfy."
Adds Adamson, "As demographics, markets, technology, and global forces continue to rapidly change, so, too, will the needs and expectations of these guests."
Maybe Holiday Inn didn't win. Maybe the other hotels lost.
Confessions of a frequent Holiday Inn guest
I spent more than 350 days on the road last year, many of them in Holiday Inn properties. For me, Holiday Inn has always been a well-kept secret. The hotel maintains strict quality standards across its properties but often goes above and beyond to make an acceptable hotel stay even better.
Few guests noticed when Holiday Inn embarked on an ambitious $1 billion rebranding in 2007, and only slightly more paid attention when it reasserted its newness in 2013.
Holiday Inn didn't gain my trust with an ambitious makeover, but by doing right consistently. The sheets were always clean, the beds are always comfortable. I could rely on hot water for my tea downstairs every morning. And Holiday Inn never lost a hotel reservation.
Of course, the Holiday Inn guests I spoke with said it's the big things that also matter to them. Holiday Inn, and its parent company InterContinental Hotels Group, aren't playing the aggressive kind of loyalty program devaluation games that some of its competitors are. And they tell me they like the clean, modern look of the post-2007 Holiday Inn brand.
But in the end, winning the competition for your trust may come down to a lot of seemingly insignificant things that even the researchers don't entirely understand.
Here are the 10 most trusted companies of 2018
Here are this year's winners along with their weighted score:
Amazon 296.95

Whirlpool 286.45

Holiday Inn 286.31

Amazon Prime 285.45

Samsung 285.36

Netflix 283.63

Hilton 280.48

Hyatt 278.59

Home Depot 276.55

Sheraton 275.88

Kenmore 275.83

Target 274.99

Maytag 274.61

LG 274.05

Marriott 273.06

Southwest 271.98

Costco 271.60

CVS 268.64

Best Western 267.81

Wendy's 266
(Featured image by DepositPhotos)
—
DISCLAIMER: This article expresses my own ideas and opinions. Any information I have shared are from sources that I believe to be reliable and accurate. I did not receive any financial compensation for writing this post, nor do I own any shares in any company I've mentioned. I encourage any reader to do their own diligent research first before making any investment decisions.