Want better customer service from travel companies? Use Facebook's Messenger
Personalized service is trending among hotel and travel industries. One reason for this is a quick customer response, thanks to Facebook's Messenger.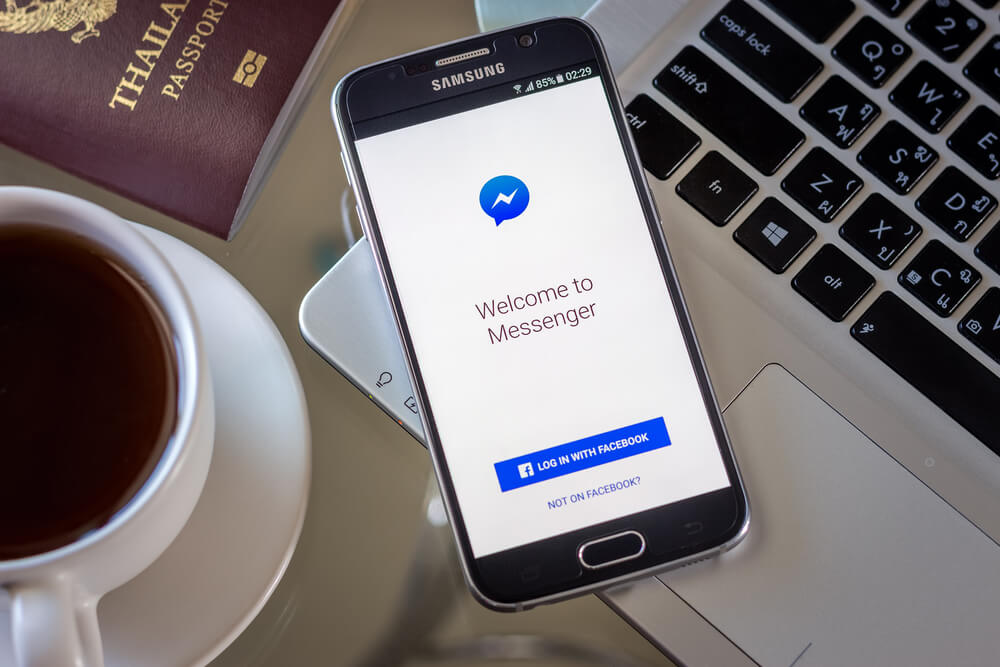 When Karen Korr wanted to change part of her European itinerary, she didn't call Travelocity, her online travel agency. She didn't send an email or a text message either.
Instead, Korr, who works for a nonprofit organization in San Diego, clicked on Travelocity's Facebook page and sent the company an instant message. She asked whether she could make arrangements to stay in Lagos, Portugal, for a few extra days.
"I knew it was past the hotel cancellation deadline," she remembers. "I reached out to see if there was any way to adjust the dates, and Travelocity took care of it within a few hours with no charge or cancellation fees. I'm a lifelong fan."
Using a social network to contact a travel company may sound counterintuitive, especially if you remember a time before social media or don't use it at all. But companies are quietly allocating customer-service resources to handling queries received via Facebook, and it may offer a shortcut to better service.
Messenger, originally known as Facebook Chat, is Facebook's instant-messaging platform. You can access it through your browser, or use a stand-alone smartphone app. Some larger travel-company apps have similar instant-messaging platforms. But what's the appeal?
"It drives personal connections at scale," explains Elka Looks, a Facebook spokeswoman.
"Businesses are able to gather inputs from people and reroute them accordingly. With other marketing channels — even marketing channels that are incredibly targeted — you don't have the kind of back-and-forth that you have with messaging."
In other words, the Messenger platform lets companies resolve customer queries in a more efficient and personalized way.
At an airline customer-service conference a few months ago, people couldn't stop talking about Messenger. When I finally cornered some of the delegates, who worked for major air carriers, they told me their secret: If you want faster, better service, try Messenger. Some of their most senior customer-service representatives are staffing dedicated Messenger desks, and like Korr, you'll get a quicker resolution to your problem if you contact the carriers that way.
Research suggests that travelers may be receptive to handling customer-service issues through Messenger. A study from digital commerce company SAP Hybris found that 71 percent of consumers are willing to share some of their information with brands, but they expect a personalized experience — the kind Messenger promises — in return. When it comes to customer service, SAP also noted that customers' standards were high, with 87 percent of them expecting a response within 24 hours, and 20 percent within just one hour.
Companies seem ready to deliver just that. Consider Four Seasons Hotels and Resorts, which began offering a Messenger option to guests last year.
"It's given us an incredible high-tech solution to provide the high-touch service our guests desire," says Kerri Sholly, a Four Seasons spokeswoman.
Sholly recalls a recent hotel guest at the Four Seasons Austin, where she works, who had preordered a room service breakfast. At 6 a.m., the guest messaged the hotel that the order was wrong.
"Our employee responded within seconds and was able to resolve the issue with the guest solely by chat," she recalls.
Impressive, but there's a reason companies such as Four Seasons are so responsive. Sholly says instant messaging keeps unhappy guests away from more public social-media outlets such as Twitter or Facebook, giving a hotel the opportunity to deal with an issue privately. Time and again, travel company representatives told me the same thing: They'd rather handle an issue quietly than in the harsh glare of the public spotlight.
Why else are businesses so quick to embrace Messenger? As it turns out, it can be an effective platform for selling products, too. Nick Brennan, the CEO of Myuksimcard.com, which offers SIM cards with high-speed Internet access for visitors to Europe, has put Messenger on the website, allowing prospective customers to start electronic chats with his sales staff.
"Customers ask us questions pre-sale and they can be answered instantly," Brennan says. "In fact, I was sitting on a plane traveling to Hong Kong recently and using WiFi and got a Messenger notification and was able to reply to the customer at 35,000 feet. How awesome is that?"
Messenger isn't a one-size-fits-all solution. The Domaine Madeleine Bed and Breakfast in Port Angeles, Wash., offers multiple options for two-way communication with guests: text, email, Messenger and live chat.
"We've found that 99 percent of our guests use text and email," says innkeeper Stephen Fofanoff. "Almost none use Messenger or the live chat options."
The Domaine Madeleine is phasing out Messenger. Others are also skeptical of the Messenger platform.
"When travelers have a serious customer-service issue or complaint — particularly when they are away from home for business or pleasure — there is still a large part of the consumer market that wants and prefers to deal with a live human voice," says Nancy Friedman, a customer-service expert who runs a call-center training company in St. Louis.
So, to recap: Messenger offers faster response times, but there's a catch. The company gets the privacy it wants and it also can try to sell you things.
Corporations would call that "win-win," but not everyone is thrilled. For some travelers, though, clicking on the "chat" button may get them exactly what they want, faster than ever.
—
DISCLAIMER: This article expresses my own ideas and opinions. Any information I have shared are from sources that I believe to be reliable and accurate. I did not receive any financial compensation in writing this post, nor do I own any shares in any company I've mentioned. I encourage any reader to do their own diligent research first before making any investment decisions.
(Featured image via DepositPhotos.)