Urbanization in Africa presents opportunities, challenges
African cities are expected to be the fasting growing cities in the world, with urban population expected to double in about 16 years.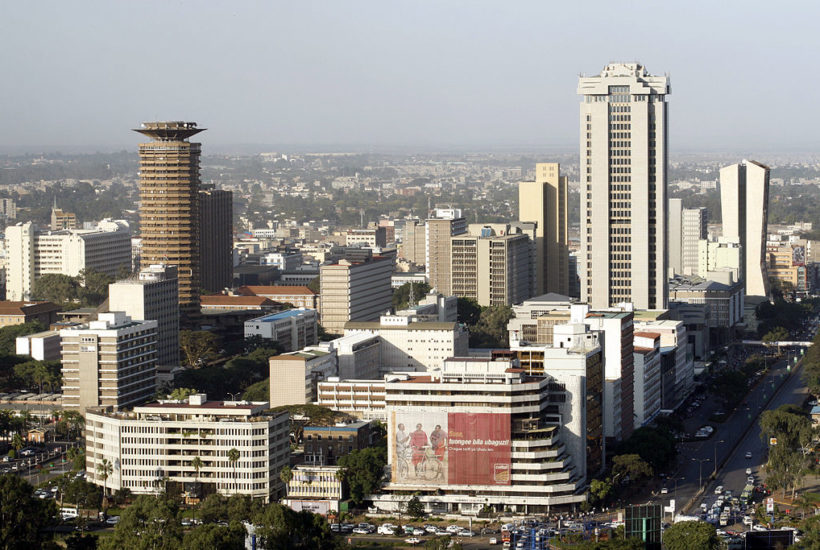 Urbanization in Africa is happening rapidly and with it comes a myriad of both benefits and problems. For example, urbanization drives economic sustainability but at the same time, it presents the challenge of overpopulation.
The population increase also births new markets for investments and therefore generates income for city development and the people. Meanwhile, the unmanageable number of people coming into the city takes a toll on the quality of living.
Indeed, even with many African cities score high in terms of quality of living, they performed poorly overall compared to their global counterparts. This is because the African cities ranked low when it comes to personal safety and availability of water resources. These problems are linked to overpopulation that comes with urbanization.
Africa urban condition
The fastest growing cities in the world in terms of population are located in Africa. According to the United Nations, the population in African cities are expected to double between 2018 and 2035. This is mainly because urban areas are also proving to be economically strong, prompting people to leave their home town, converging in cities where the jobs are.
Due to this rise in population, the urban centers are faced with challenges, including inadequate infrastructure. At some point, infrastructure designed with capacities only intended for a smaller number of city dwellers is becoming overstretched.
In spite of the economic gains, urban centers are becoming the seat of poverty due to some areas experiencing scarcity in housing, water, and other daily utilities. Housing becomes a big hurdle as people end up living in semi-structured houses. For example, about 55 percent of Sub-sahara African city dwellers are said to be living in slums. The situation is expected to become worse as estimates suggest that as much as 50 percent of Africa's population will be living in cities by 2030.
Overpopulation and its impact on businesses
Although the surge in population brings a huge revenue boost for businesses, it also brings significant dent in operational costing. Due to the steep cost of living in urban centers, where employees pay high housing costs, transport costs, and food expenses, the businesses are compelled to pay a higher wage to ensure employees are well-compensated.
In some cases, paying bigger salaries has caused businesses to look elsewhere to continue operations or they end up employing under-qualified workforce as they strive to be cost effective. By doing this, the quality of services decline and skilled individuals tend to be the ones who are unemployed.
The dent in operations is also felt in as simple as daily traffic flow. Congestion leads to slower movement of goods and products. This brings negative impact on businesses as it delays goods from reaching the market on time.
Urbanization turns attention away from Africa's agriculture sector
Agriculture is the main source of income in many African countries. It is considered the backbone of the economy. Despite this, Africa still spends well over $30 billion on food imports per year. This is because as Africa's population move to urban centers, they tend to neglect the rural areas where most agricultural production is based.
Africa is estimated to hold 60 percent of the world's unused arable lands, yet, the continent depends on foreign intervention for its food sustainability. This is because most farmers can only engage in small scale farming due to lack of capital.
There is a massive opportunity in the continent's agriculture sector if only local governments will recognize it.
Africa urbanization: The good and the bad
This worsening situation in African cities occurs not because urban areas have limited space to welcome the influx of people. In fact, the majority of lands in prime areas remained unutilized.
The problem occurs because there is a lack of significant policies that require efficient urban planning. City governments are also designating limited investment funds for new infrastructure development. At times, a plan may be proposed but by the time it is implemented, the cities' growth has already surpassed its capacity to support the population.
The governments should, therefore, prioritize working with donors and private entities to ensure sustainable housing and infrastructure in its urban centers. The best example of such is how Kenya launched a slum upgrade project to cope with the housing problem.
To reap the economic benefits of urbanization, Africa should focus on upgrading its infrastructure to meet the demands of the rapid population growth. African nations and cities should act promptly and review their policies, development plans, and government spending to cater to the surging population and urban development needs.
(Featured image by DEMOSH via Wikimedia Commons. CC BY 2.0)