Weather-related flight delay? Here's what you need to know
When your flight delay is due to weather, things could be inconvenient, but there are certain things you can do to get to your destination faster.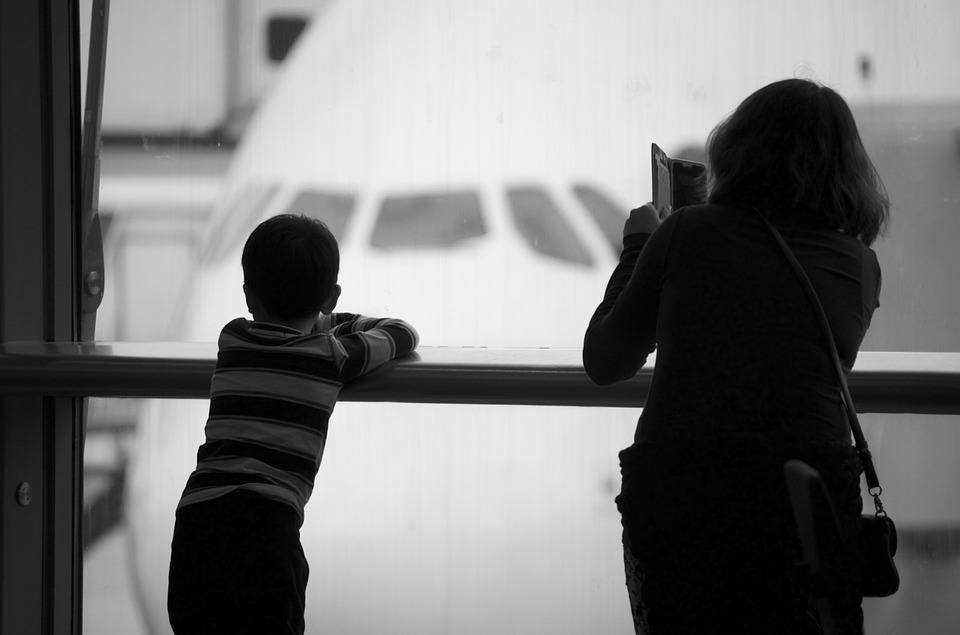 No one likes a flight delay. But a weather delay—that's the worst.
Why? Because when an airline plays the weather card, it doesn't owe you anything, except a seat on the next available flight. No meal voucher, no hotel. Nothing.
But that doesn't mean you're out of options. Consider what happened to Jenn Earley when a powerful storm delayed her recent flight from Philadelphia to Grand Rapids, Michigan. She faced a long delay, possibly until the next day.
"I would have been stuck or delayed like many passengers traveling the northeast corridor," she says.
About one-half of 1 percent of all domestic flights experienced a weather delay last year, according to the Department of Transportation. And it's true: You have virtually no consumer rights when Mother Nature delays your flight. But you can take a few steps that will get you to your destination faster.
What are your rights in a weather delay?
When weather delays a flight, it's easy to feel as if you're at the mercy of your airline. Yes, you can ask for and receive a full refund on your ticket. But not much more. You can find out more about your rights in your airline's contract of carriage or conditions of carriage—the legal agreement between you and the carrier.
American Airlines, for example, is clear about its obligations: "If the delay or cancellation is caused by events beyond our control (like weather) you are responsible for your own overnight accommodations, meals and incidental expenses," it says in its contract. "American Airlines agents may be able to help you find a hotel."
Read that last part one more time. American "may" be able to help you. And it won't pay for the hotel—just "find" one for you.
Even in Europe, which has stricter consumer protections, an airline can invoke the weather excuse. Airlines must obey a regulation called EU 261, which allows it to cancel a flight because of "adverse weather conditions" without compensating passengers.
"But the concept of 'adverse weather conditions' is somewhat vague, and as such, subject to interpretation," says Thomas Busson, a spokesman for ClaimCompass, a service that helps passengers obtain compensation. "Because of that, airlines often hide behind this motive to avoid paying compensation to passengers, while in fact, weather conditions were deemed manageable enough for the plane to be operated."
Pro tip: Check your email
Earley, a travel agent, knows a thing or two about the airline industry. She understands that the sophisticated scheduling systems try to find a way to rebook passengers when weather disrupts flight operations. So she did something many travelers forget to do—she checked her email before her flight.
Sure enough, she found a message from American Airlines, offering to rebook her on an earlier or later flight at no additional cost.
"My best advice is that when an airline reaches out to you to proactively rebook, do it," she says. "There typically isn't a charge, and they do this as a courtesy to assist travelers in getting to their desired location when there is a weather threat."
Here's another expert tip: Check the operation of other flights between your two cities on a site such as Flightaware.com. For example, if your flight is from New York to Denver, look up those cities to see if other airlines' flights around that time operated normally. A site such as Aviationweather.gov also can help verify if your delay is caused by weather.
During a weather delay, don't waste your time, but invoke your status
Travel insiders know that asking an airline to offer anything more than a seat on the next flight is futile. But you have some wiggle room.
Travel experts such as Phil Sylvester avoid standing in a long line to ask for help. That's what happened to him when Qantas canceled a recent flight from Sydney to Melbourne in Australia because of thunderstorms. It was the last flight of the day, and passengers began to rush the customer service desk, demanding compensation.
"I knew that delays due to weather are not the responsibility of the airline," says Sylvester, who works for a travel insurance company in Sydney. "I jumped on a hotel booking app and found a room for us close to the airport; my wife called the airline reservations number and began negotiating for the first available flight the next morning."
And that brings us to the second strategy. You don't have to accept the first replacement flight your airline offers. You can negotiate. You might be able to talk your way into an extra day of vacation—if you want.
And don't let anyone tell you that airlines never help passengers during weather delays. They do, but they are selective about it. Here's where elite status and special circumstances come into play. For example, if you're sitting in business class or are traveling with young kids and weather causes a flight delay or cancellation, your airline may cover meals or a hotel on a case-by-case basis. But it doesn't have to.
How to protect yourself from a weather delay
Fly nonstop
Connections increase the chances of a flight delay. Bad weather in your connecting city may increase the risk of a delay or cancellation. Consider a nonstop flight, even if you have to pay extra.
Avoid weather-delayed airports
San Francisco, Newark, New Jersey and Chicago are the top weather-delayed cities, according to a Weather Channel study. They're also major airports where passengers connect to other flights. Avoid them, and you could avoid a weather delay. Also, never book the last flight of the day. When weather delays those flights, they're normally canceled. Then you're stuck overnight.
Consider insurance
Most travel insurance will cover any kind of trip interruption, which includes a weather delay. "Flight delays are just one reason why travel insurance is essential," explains Danielle Peterson, a travel agent based in Columbia, Maryland. "While you may need to have extra funds readily available to cover unexpected costs, such as an extra hotel night, the insurer will reimburse you."
—
DISCLAIMER: This article expresses my own ideas and opinions. Any information I have shared are from sources that I believe to be reliable and accurate. I did not receive any financial compensation for writing this post, nor do I own any shares in any company I've mentioned. I encourage any reader to do their own diligent research first before making any investment decisions.