Integrating your website and social media is crucial for lead generation
One of the driving forces to lead generation is social media platforms like LinkedIn, Facebook, Twitter, and YouTube.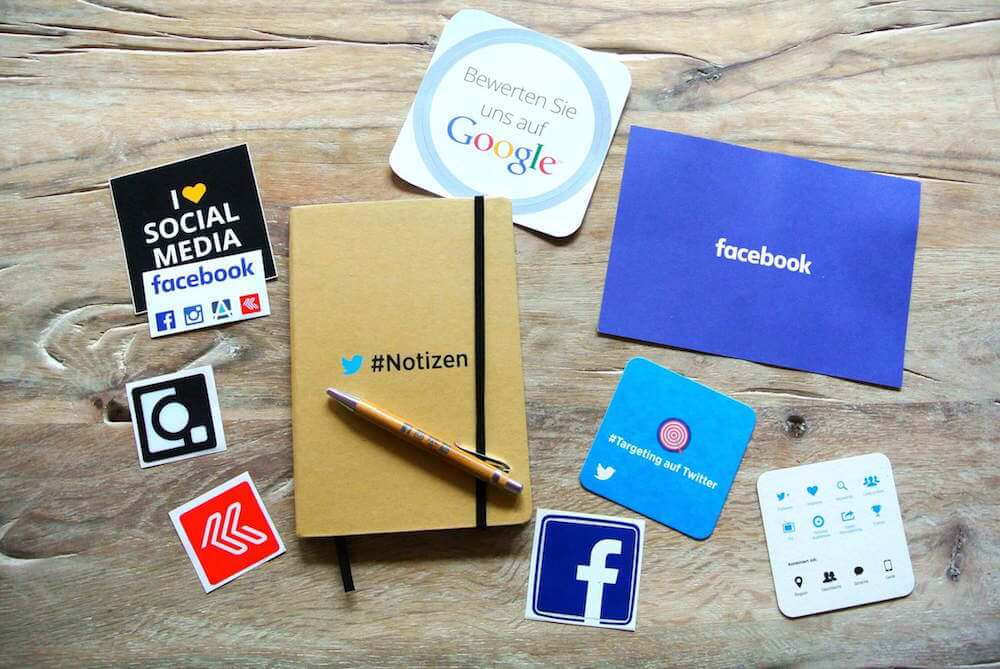 It is undeniable that social media and the accompanying technology have reshaped our world today. Particularly great developments grow over time and business-to-business (B2B) companies continue to invest in these influential platforms to grow their business. 
One of the crucial things to have in place for any business is a functional, optimized and mobile-friendly website. According to Sprout Media Lab report in 2017, you will need a high-quality content and comprehensive strategy using your website for lead generation.
One of the driving forces to lead generation is through social media. Platforms like LinkedIn, Facebook, Twitter, YouTube, and others are great prospecting options.
The statistics mentioned further confirm the power the social media has when converting potential customers in the B2B market. The findings are according to Marketing Insider Group:
When a purchase is made 75 percent of B2B buyers use social media for decision-making
Exactly 43 percent of B2B marketers have acquired
Social media lead conversion rates are 13 percent higher than the average lead conversion rate
Twitter is the top social platform for B2B brand mentions
Lead generation with LinkedIn was successful for 65 percent of B2B companies
Learning to harness social media for your efforts will largely depend on strategic objectives. One is the ability to target your customer, how to capitalize on those conversations that take place and building that customer journey towards a lead.
The biggest struggle for businesses at times is understanding how the platform works and how to proceed. In addition, expecting results immediately is just not going to happen. Unless you are a well-known expert, celebrity or brand do not expect skyrocketing engagement.
The next section will explain how to best utilize social media platforms to really maximize your potential and tap into a phenomenal return on investment (ROI).
Hello Bar to capture leads from your website
An optimized and mobile-friendly website is a must in this next portion. Adding a non-scrolling bar in a non-intrusive way will allow visitors to browse information before pulling the trigger to make a purchase.
Hello Bar can be added to any webpage on your site. You can carefully place it in a prominent place for promoting content (email subscription offers, products for sale, promotions, etc.)
As Social Triggers asserts this lead generation tool can bring over 1,000 leads in one month. The success rate of it will depend on how current your website is and what volume of traffic it has. If you successfully meet these metrics than installing Hello Bar is the way to go.
LinkedIn for lead generation
Business.com confirms this particular platform generates over five billion searches annually. Furthermore, precisely 80 percent of B2B leads come from this social media network alone. So you should not pass up LinkedIn if you are looking for growth and expansion of your brand.
Unlike the other social networks where you have to make a lot of buzz, LinkedIn requires some personalization. In other words, you need to personalize your brand's information. StatMark Academy highlights these game-winning tips for creating a world-class profile:
1. Personalize your professional look
2. Personalize the URL
3. Add a profile badge
4. Optimize anchor text
5. Display samples of work
6. Active networking
Overselling should be a tactic that is long dead. Most of the exchanges take place around posts or content created on LinkedIn. Engage in meaningful discussions and especially listen to potential customers. They will learn about your products and services but do not jump the gun with automating your sales pitch.
Using Twitter, Facebook, and YouTube for lead generation
These three platforms remain a force to be reckoned with. They command a large number of users. Even though Facebook and YouTube produce significant engagement by the likes of Twitter all of them are instrumental.
To get set up and running with creating a presence on all three platforms a Marketing Insider Group guide explains specific steps to generating leads.
Once you join Facebook you have to set up pages, use a simple URL, pay for ads, create an online brand and presence, and engage.
In the case of Twitter, you can schedule tweets, use Bitly.com, add a few hashtags to posts and pay for ads.
Finally, for YouTube create a YouTube Channel. Afterward, create top quality content, use keywords, add relevant links to videos posted, and serialize videos and share.
Takeaways
Lead generation will continue to make leaps and bounds but not without social media. The customer journey continues to evolve, but how you target and engage customers has not changed significantly. It is how you present the story.
As a business, you have a handful of free and paid tools to deploy to get operations moving. Social media will continue to transform how businesses market and target their content.
Not only are you supposed to have a presence on social networks, but you have to make content stick and provide something of great value. Otherwise, you could become another social media profile that has little to know significance in swaying the attention of customers.
—
DISCLAIMER: This article expresses my own ideas and opinions. Any information I have shared are from sources that I believe to be reliable and accurate. I did not receive any financial compensation in writing this post, nor do I own any shares in any company I've mentioned. I encourage any reader to do their own diligent research first before making any investment decisions.