What is cross-platform radio and why should traditional broadcasters care?
From transmitters that save wayward sailors out at sea to cellular phones and internet radio, radio has indeed went through a number of mind-blowing transformations over the years.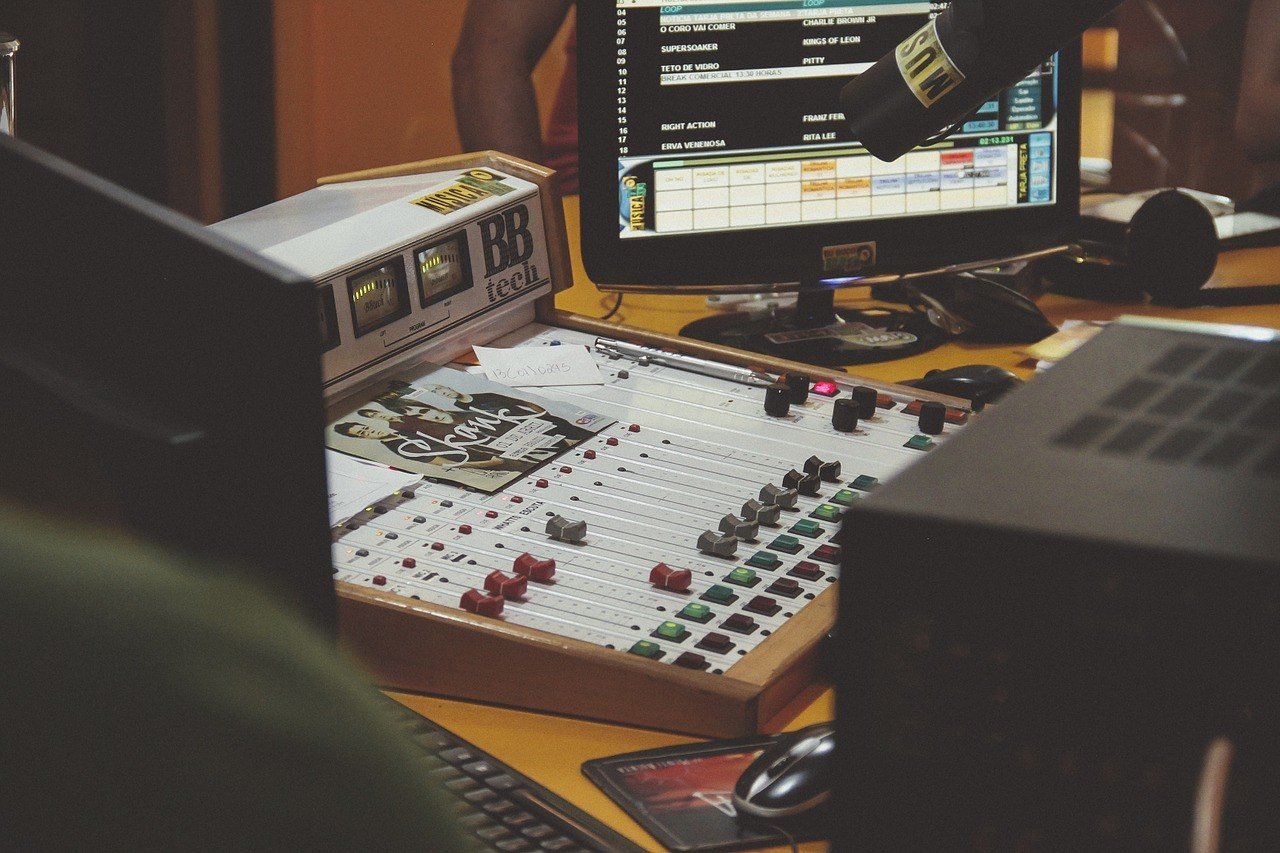 Media practitioners, marketers and all manners of broadcasters have, at some point, encountered the term "cross-platform radio." But what does cross-platform radio really mean? Why does it matter in today's broadcasting setting?
Heinrich Hertz would have been proud.
The humble German physicist, who discovered the electromagnetic wave, is probably high-fiving fellow great geniuses up there after the many successes radio has gotten over the past century. Hertz died from blood poisoning at the age of 37 and believed there's no "practical use" to the electromagnetic wave, but little did he know that his findings would pave the way for the birth of radio. Today, he is the namesake of the scientific unit of measurement for wave frequencies—the hertz—particularly, for radio waves, which is used for radio and TV broadcasts.
Radio has come a long way from the turn of the 19th century to today. But our concept of "radio" now has been synonymous with broadcasts—whether of news or entertainment nature—that reaches many households whenever or wherever they are. And with the introduction of digital technology, what radio meant in the lives of people across the globe is about to change further.
The Birth of Cross-Platform Radio
"The future of radio isn't a binary decision between Internet, FM, DAB, DAB+, HD Radio or anything else," James Cridland, a radio futurologist, noted to Radio ILOVEIT. "The future of radio is multi platform."
According to Cridland, the ideal radio is accessible in every broadcasting format and can reach the smallest of audiences. It can even "recommend new content" based on a person's audio consumption habits and preferences with regards to themes and content. Cridland believes the goal of radio stations nowadays is to promote the proliferation of this "ideal radio," because it's the best way for broadcasters "to get to their audience."
But it comes with challenges as well. "Internet radio is very difficult if you're going to run an entire business on it," Cridland told Radio ILOVEIT. He also said that terrestrial broadcast radio "will remain to be the major platform for at least 10-15 years."
Don't Forget New Media
Katz Marketing Solutions, a national marketing division of the Katz Media Group that caters to about 4,000 stations in the U.S., echoes Cridland's beliefs. "Radio today is much more than simply 'radio,'" the company said on its website. "Its cross-platform capabilities extend far beyond the traditional airwaves, targeting consumers via social media, online content, mobile, video, and other media channels."
Fifth, sixth and thirteenth of the company's top 13 top media channels that radio can maximize for effective cross-platform campaigns include streaming, social network integration, and podcasting. And it makes sense given how compelling the associated statistics are regarding each channel's performance in the online space with regards to helping broadcasters and marketers alike widen their reach.
Streaming, for instance, continue to hit record numbers. According to an Arbitron and Edison research in August 2012, around 103,000,000 people streamed online radio in July. Scarborough data, meanwhile, showed that 46.76 million Americans used online radio services monthly in 2012. eMarketer expects this number to grow even more to include some 54 percent of the U.S. population and 67.4 percent of American internet users.
The company also cited a study done in 2012 by the USC/Annenberg School of Communications which revealed that 70% of listeners "who mentioned they have a favorite radio personality 'follow' them via social media." After all, who wouldn't? In the age of Facebook and Twitter, fans would like to be up-to-date on the latest news about the personalities they admire on multiple platforms.
As for podcasts, well, it's hard to ignore the numbers as well. According to The Washington Post, downloads of podcasts from iTunes reached 1 billion in 2013. The news outlet also cited data from RawVoice, which found that the number of unique monthly podcast listeners has grown to 75 million from just 25 million in 2009.
As the media world anticipate the arrival of the next decade, new radio technologies that will change the face of broadcasting will continue to emerge. Broadcasters would have to adapt to these technologies to be able to meet the evolving demands of consumers for radio content.
Join conversations about the evolution of radio and broadcasting on spoken word audio platform Audioboom (AIM:BOOM), London's only social media platform that's centered around audio sharing.
http://youtu.be/tk_SUwhb4nI
(Sources: 1, 2, 3, 4, 5, 6, 7)
_
This article may include forward-looking statements. These forward-looking statements generally are identified by the words "believe," "project," "estimate," "become," "plan," "will," and similar expressions. These forward-looking statements involve known and unknown risks as well as uncertainties, including those discussed in the following cautionary statements and elsewhere in this article and on this site. Although the Company may believe that its expectations are based on reasonable assumptions, the actual results that the Company may achieve may differ materially from any forward-looking statements, which reflect the opinions of the management of the Company only as of the date hereof. Additionally, please make sure to read these important disclosures.