An etiquette lesson: What you are allowed to take home from your hotel room
Hotels provide guests with room amenities like toiletries, bathrobes, and pens. But what can guests really take home, and what should they leave behind?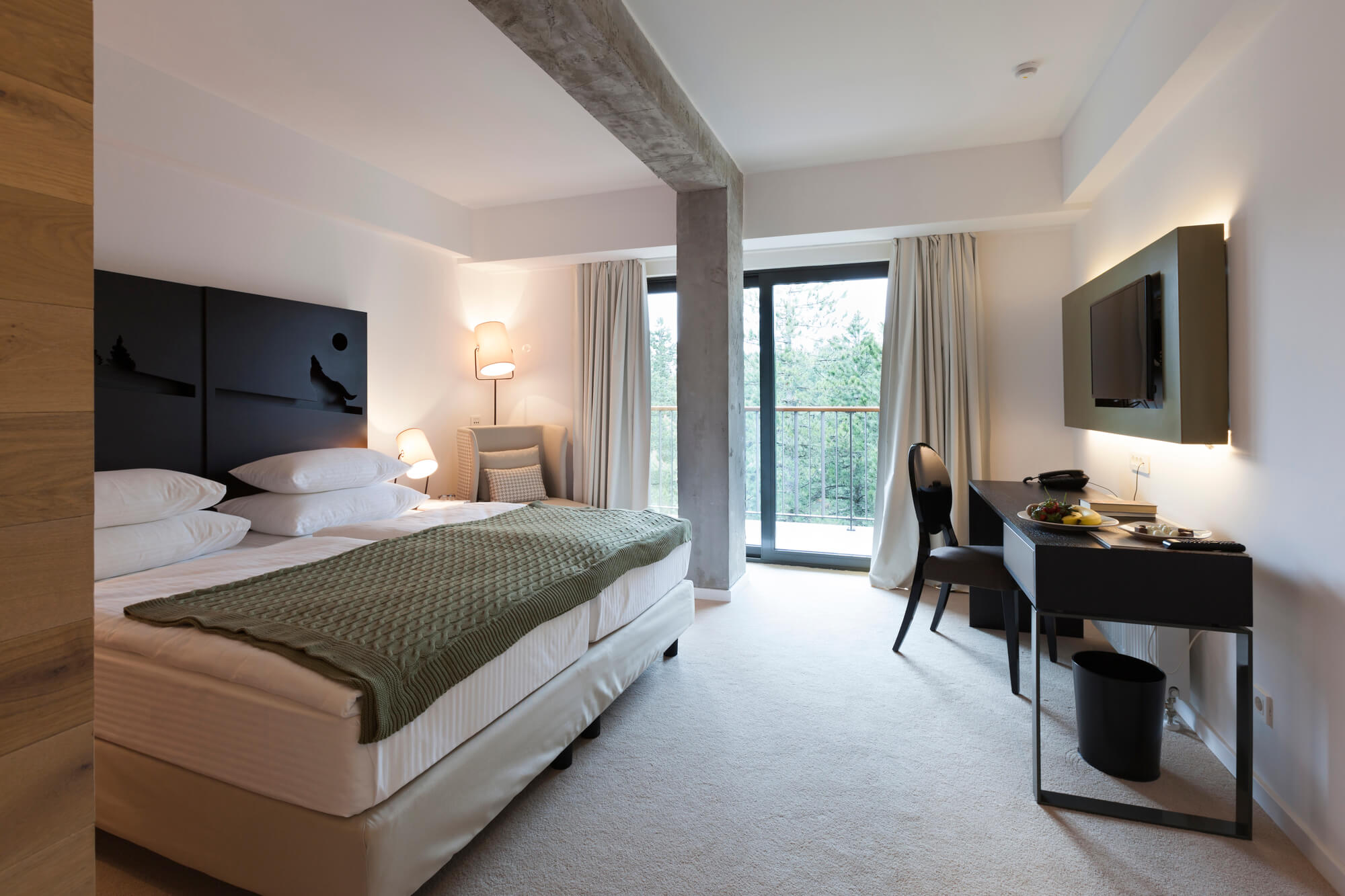 When Lynn Culver stays at a hotel, she helps herself to the soaps and shampoos in her room. If housekeeping replaces the items, she takes the new ones, too.
Culver, a retired attorney from Lumberton, N.J., believes her room rate covers the amenities.
"But some of my fellow travelers consider this stealing," she says. "Can you please settle a dispute among friends?"
Her question comes at an interesting time. Many hotels now add mandatory "resort fees" of between $20 and $30 a night. The surcharge covers local phone calls, internet connections and exercise facilities—regardless of whether you use the services.
Could this leave guests like Culver, who donates the soaps to charity, with the impression that they can help themselves to anything that isn't bolted down? And what, exactly, can travelers take from their rooms? Where's the line?
Items such as soaps and shampoos are meant to be taken from the room, say hotel experts. But there are limits.
The first restriction relates to the quantity of the items removed. "Many hotels experience guests taking an unusually high amount of these items throughout their stay, reasoning that they paid for these items in the cost of the room," says Robert Koenig, an expert in hospitality management at New York Institute of Technology School of Management. That increases a hotel's operating costs over time, perhaps pressuring it to add a few dollars a day to its resort fee or to raise room rates.
The second limit is qualitative. Some hotel guests take branded glassware, TV remote controls, pillows, hair dryers, clock radios and plants. "They are not entitled to that, of course," Koenig says. A hotel will charge you for swiping those items if its staff notices they're missing.
Irons and hair dryers are hot items at the Solaire Resort and Casino in Manila. Also on the resort's missing list: artwork, lamps and Gideon Bibles. "Haven't they heard of the Eighth Commandment?" asks Kenneth Samson, a consultant for the casino.
Hotel operators are onto you. Instead of supplying rooms with unlimited mini-bottles of shampoo and conditioner, for example, some have installed dispensers in the showers that can be refilled. Those containers are bolted to the wall. Also, some hotels now publish the cost of portable items in their minibar menus. Alongside the price for a bottle of water, for example, you'll also find the price for a bathrobe.
Other items are intended as giveaways. "Pens are actually a great marketing tool for hotels," says Cory Sarrett, a consultant for La Galerie Hotel in New Orleans. "They expect you to take them, and they consider it free advertising."
Other hotels are turning the five-finger discount into a charitable opportunity. At the new Bobby Hotel in Nashville, each bathroom is outfitted with custom towels that have the hotel's live-in rescue dog, Sasha, embroidered on them. If you take one of them home, the Bobby bills you $25.
"But instead of the money going to the hotel, it is directly donated to the rural nonprofit rescue where Sasha was found, Country Road Animal Rescue," says Kristen Kelleher, a spokeswoman for the property. "Guests are encouraged to take the towels home with them, knowing that it's for a good cause and a keepsake from their time at the hotel."
Part of the problem is hotel resort fees. When you book online, you are initially quoted a low rate, minus taxes and mandatory fees. But as you continue the reservation, hotels add the required fees to the total price.
If hotels quoted an initial rate that included the mandatory resort fee and spelled out what it covered, there'd be no misunderstanding. But too often hotels back into their disclosures.
"I could see how a guest who is being charged what they consider to be an unfair resort fee might feel justified in taking these items," says Scott Smith, a professor in the University of South Carolina's School of Hotel, Restaurant and Tourism Management.
The Federal Trade Commission, which has the power to regulate this kind of hotel pricing, was poised to take action on resort fee disclosures in 2016. The government would have required hotels to include any mandatory fee in its initial price quote. But the current administration, with its hands-off approach to regulating business, has not followed through.
When a hotel plays price games, implying that everything is included—even though you know it isn't—guests are tempted to take more. But as they say, two wrongs don't make a right. The next time you're thinking of taking a pillow or towel, remember the old rule: If it's disposable, it's yours. If it's not, you'll pay for it, one way or another.
(Featured image by DepositPhotos)
—
DISCLAIMER: This article expresses my own ideas and opinions. Any information I have shared are from sources that I believe to be reliable and accurate. I did not receive any financial compensation for writing this post, nor do I own any shares in any company I've mentioned. I encourage any reader to do their own diligent research first before making any investment decisions.