What you should know about blockchain technology
Originally designed for cryptocurrencies, blockchain technology's influence has extended massively across businesses and governments.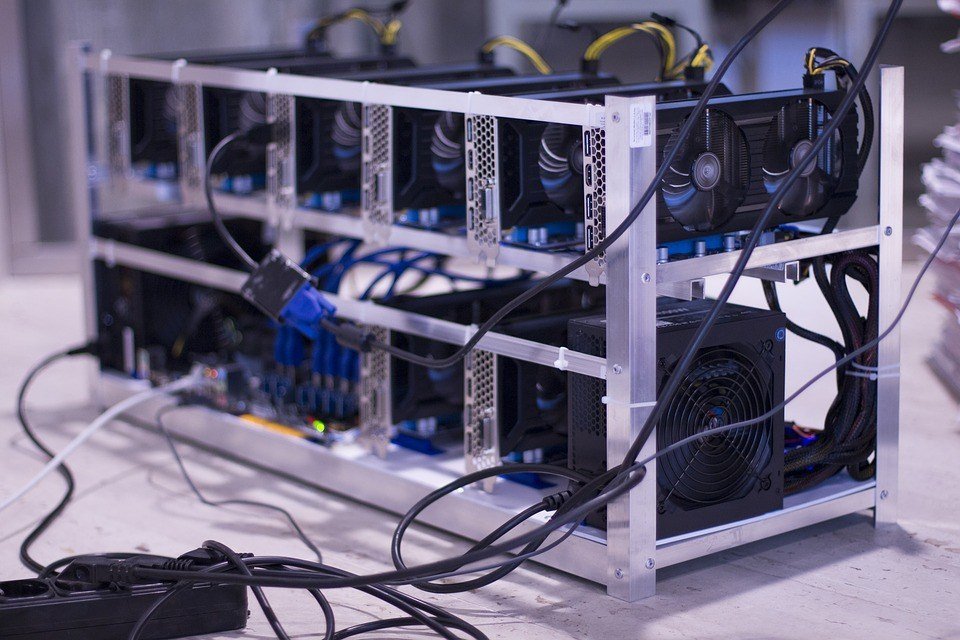 Many intelligent people still blink with confusion when someone mentions blockchain technology. That won't be the case for long though, because it appears this new technology has reached the "tipping point." Its upward trajectory indicates universal acceptance. Because of that, it's now incumbent on all of us to understand more about blockchain. It promises to be a very significant part of our future.
Consider these:
– Worldwide spending on blockchain technology was calculated to be $945 million in 2017. Projections are that spending on blockchain technology will reach $9.7 billion by 2021.
– Since its emergence worldwide, and the acceptance of its potential to transform operations, private investments in blockchain companies topped $4.5 billion for the first nine months of 2017.
Just to recap, blockchain technology can be described as a digital ledger technology, essentially an open spreadsheet where data and information can be inputted from many diverse sources.
There are public blockchains and also private blockchains. The primary difference is that in a private blockchain, participants must be invited to join the network. Public blockchain ledgers are open to the public at large.
Blockchain technology was first created to track exchanges of cryptocurrency, specifically Bitcoin. But, since its creation, blockchain's capabilities have evolved into various other types of applications. And, the technology has become a way for businesses and governments to keep track of all relevant information on almost anything or everything.
Smart contracts, we are told, will be the main source of blockchain in the government marketplace. So…what does that mean?
Here's an example. Just this month, the Office of Personnel Management (OPM) at the federal level of government released a request for information (RFI) for an Employee Digital Record technology solution. The RFI was released to encourage exploring a blockchain solution to manage all personal data. This is almost revolutionary because the technology would be the first of its kind for the office and it would make all kinds of information available to designated users.
There are many other examples of current government solicitations for blockchain technology. Earlier this year, the Food and Drug Administration (FDA) launched an initiative that uses blockchain technology to monitor the safety of foods and drugs that the agency oversees. The FDA's Sentinel system allows researchers to track electronic health records and insurance claims to monitor approved drugs. Blockchain technology is perhaps the most efficient way to use a safe and transparent open ledger that encourages input from all interested parties. It will create an ever-expanding database of information – one that researchers would value highly.
Not to be left out, the U.S. Postal Service also released a request for proposals (RFP) for international commercial air transportation services that include requirements for transitioning all suppliers to a blockchain network. That will eventually lead to a very large open and transparent database of all data related to air transportation services.
After passing its own legislation to approve trade and maintenance of corporate stock on a blockchain network, the state of Delaware decided to launch a corporate registry system utilizing the technology. The state intends to test blockchain for other state registries as well.
In February, Illinois released a report outlining the potential uses of blockchain technology in the state. Uses include waste management, disaster recovery grant distribution, improved tax credit visibility and social welfare distribution. State leaders plan to launch pilot projects targeting other possible uses over the next few years. The result will be that users of the shared records will be able to quickly access all types of data.
Finally, and this is important, the state of Tennessee passed legislation to legally recognize smart contracts under the law. Smart contracts use blockchain technology to track signatures, addendums, changes and so much more. Simply put, that means that each state contract using blockchain technology will have a huge inventory of information and data about contracts. This type of public information has always been available in the past but only through the Freedom of Information Act (FOIA) requests. FOIA requests are cumbersome and time consuming for private-sector requestors. FOIA requests are also resource-heavy and costly for public agencies. And, even though the law forces governmental entities to release public information, it often takes months and stakeholders from both sectors are almost always frustrated by the time an information exchange occurs.
The real value of blockchain technology—it provides a cradle-to-grave account of the subject it covers, and it allows parties to input data and information which results in a continually expanding report. Some have referred to blockchain as the next internet. That's because it will provide everything that can be revealed about a subject. Some see that as a tremendous value…and others are not that supportive of the concept.
Whatever one thinks, this is the future—and the trend toward blockchain technology is definitely something to watch.
—
DISCLAIMER: This article expresses my own ideas and opinions. Any information I have shared are from sources that I believe to be reliable and accurate. I did not receive any financial compensation in writing this post, nor do I own any shares in any company I've mentioned. I encourage any reader to do their own diligent research first before making any investment decisions.