Where are the world's top nickel deposits located?
As some of you may know, 65 percent of nickel used in the Western World is used to produce stainless steel. There's money to be made in the silvery-white metal as it plays a significant role in the preparation of alloys.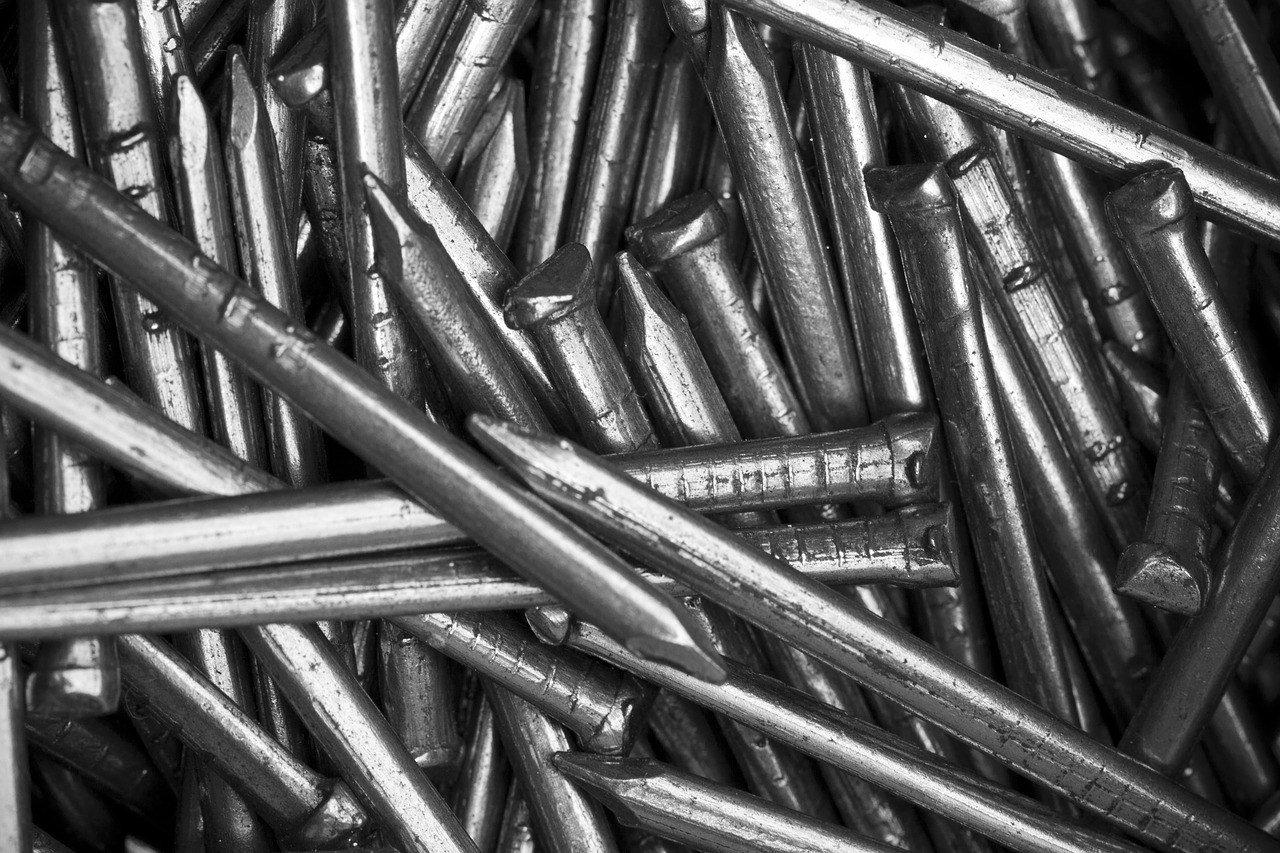 Investing in nickel opens up a lot of opportunities not just for stock market investors but also for miners and geologists.
Research from CSA Global said 70 percent of worldwide nickel deposits are classified as laterites, while 30 percent are sulfides. According to Geology for Investors, nickel laterite deposits occur in the 23.5 parallels of the north and south of the equator. The deposits are present in these areas for their warm, tropical environments, which in turn allow for chemical and mechanical weathering to take place. Meanwhile some deposits are also found beyond the tropical belt such as Oregon, Russia and Canada.
Below are some of the largest deposits that investors should keep an eye on.
New Caledonia
The United Nations University website reported that New Caledonia, a special collectivity of France in Melanesia, possess a great deal of metallic mineral ores, significantly of nickel, cobalt, chromium, iron, copper, lead, zinc, gold, silver, manganese, and antimony. According to Mining.com, the country accounts for a quarter of the world's known nickel reserves.
The country is also replete with deposits of coal, gypsum, giobertite (magnesium carbonate), and phosphate, the website added. This makes mining an integral part of New Caledonia's export economy, sharing 90 percent of exports and outperforming other industries such as agriculture, forestry, fisheries and tourism.
Majority of New Caledonia's nickel deposits are found in the Goro Plateau. Data from Mining Technology revealed that proven and inferred reserves in the initial mining area of the plateau have a total of 124 million tones, with an average of 1.48 percent nickel, and cobalt at 0.11 percent. This makes it the highest nickel content among global laterite deposits. There are also indicated and measured resources of some 55 million tons found in 2009 in the area containing an average of 1.49 percent nickel, and 0.12 percent cobalt.
The Goro Nickel Project, which is owned by Brazilian company Vale, is situated in the plateau and is one of the largest mines in the island. It began production in August 2010 despite several delays, and is forecasted to produce 60,000 tons of nickel and 4,300 tons to 5,000 tons of cobalt.
Western Australia
According to the Government of Western Australia's Department of Mines and Petroleum, the state's nickel boom took place between 1967 and 1971, following several discoveries in Kambalda, Western Australia, Mount Windarra and Agnew. The Kambalda deposit was categorized as nickel sulfide and propelled Australia to the global nickel mining stage. The state's nickel laterite deposits are found in Yilgarn Craton.
Based on data from the United States Geological Survey and latest Australian resource figures, Australia as a whole accounts for 24.4 percent of the world's 72.6 metric ton economic resources of nickel in 2012. The country shares the largest economic resources of the metal, followed by New Caledonia (16.5 percent), Brazil (10.3 percent), Russia (8.4 percent) and Cuba (7.6 percent).
Indonesia
In terms of high-grade resources, Indonesia's in-situ nickel laterite inventory is the largest globally, and the second highest grade after New Caledonia, according to information published on Direct Nickel's website. The laterites are mostly present in Sulawesi and Halmahera.
Massive nickel demand from China's booming industries has resulted in an increase in Indonesian exports of unprocessed nickel laterite ore from 4 metric tons in 2006 to 41 metric tons in 2011. Over 50 percent of nickel laterite imports into China came from Indonesia. P.T. Aneka Tambang, the state-run mining firm, and P.T. Inco, are the two major nickel miners in the country, according to MBendi Information Services.
South America
South America's largest nickel reserves are found in Colombia and Brazil, allowing both countries to produce 72,000 metric tons and 83,000 metric tons of the metal, respectively, according to the USGS: Mineral Commodity Summary 2011. Colombia, in particular, possesses six large nickel deposits that contain reserves of up to 46.48 million tons, a Seeking Alpha report revealed.
Brazil, on the other hand, has the seventh largest nickel reserves of nickel in the world, according to research from PriceWaterhouseCoopers in 2011. These reserves are distributed across its five states, Goias, Para, Piaui, Minas Gerais, and Sao Paulo. IBRAM, however, reported that Brazil's reserves rank third among the world's largest reserves, boasting of measured and indicated nickel reserves equivalent to 8.7 million tons of contained ore.
Major players in Brazil include Rio Tinto, which owns the Fortaleza mine, and Anglo American PLC, which owns projects in Codemin. BHP Billiton, meanwhile, owns the Cerro Matoso ferronickel mine in Colombia.
Philippines
Nickel deposits in the Philippines are scattered across the archipelago, but the laterite ones are largely found specifically in the province of Surigao in northeastern Mindanao. This is the main source of production in the country. The facilities that mine this area produce ore that is shipped straight to Japan.
Major players in the nickel mining industry of the Philippines include Nickel Asia, Philnico Developments Ltd, Hinatuan Mining Corp, Queensland Nickel, which is owned by mining giant BHP Billiton, Sumitomo Metal Mining Co Ltd, Nissho Iwai Corp and Rio Tuba Mining Corp., according to Mbendi. The latter three jointly own The Coral Bay project in Bataraza, southern Palawan which is expected to produce 10,000 tons of nickel and 750 tons of cobalt as a mixed sulphide annually.
The Philippines has the fifth largest nickel reserves in the world. According to the Philippine Mines Geosciences Bureau, the number of nickel mines in the country has swelled from 15 in 2010 to 27 in 2014.
Citing data from the MGB, the Oxford Business Group reported in November last year, that the country's nickel mining industry had produced an estimated P30 billion or ($667.2 million) worth of nickel ore in 2013. It is expected that the country will play a much larger role in the global nickel production after four new projects, which are in development, begin operations between now through 2017, Nickel Investing News reported. At present, 21 of the country's 35 mines in operation produce nickel.
Russia
Russian nickel deposits are classified as nickel sulfide, which are the primary source of high-grade nickel ore. According to Ahead of the Herd, 58 percent of global nickel production comes from nickel sulfide. The largest sulfide deposit in the country is found in Norilsk, which also happens to be the largest across the globe. Norilsk Nickel is the Russian mine responsible for mining the said deposit, and was able to produce 236,000 metric tons out of the total 269,000 metric tons of Russian nickel production in 2010.
Another large deposit, in the Amur Oblast, is being explored by Amur Minerals Corporation (LSE:AMC). Called Kun-Manie, the deposit was found to have 39.2 million tons of ore reserves that could yield 219,000 tons of nickel and 58,100 tons of copper.
Amur Minerals CEO: Securing licence 'just a matter of time'
(Sources: 1, 2, 3, 4, 5, 6, 7, 8, 9, 10, 11, 12, 13, 14, 15, 16, 17, 18, 19, 20, 21, 22, 23, 24, 25, 26, 27)
—   
This article may include forward-looking statements. These forward-looking statements generally are identified by the words "believe," "project," "estimate," "become," "plan," "will," and similar expressions. These forward-looking statements involve known and unknown risks as well as uncertainties, including those discussed in the following cautionary statements and elsewhere in this article and on this site. Although the Company may believe that its expectations are based on reasonable assumptions, the actual results that the Company may achieve may differ materially from any forward-looking statements, which reflect the opinions of the management of the Company only as of the date hereof. Additionally, please make sure to read these important disclosures.