Why celebrities fascinate us (or why we care about them)
Ask around and you'll find that even the most hard-heartened man, the anarchist, or somebody who claims he doesn't watch TV or never had one has at least a favourite celebrity whose life details aren't alien to him.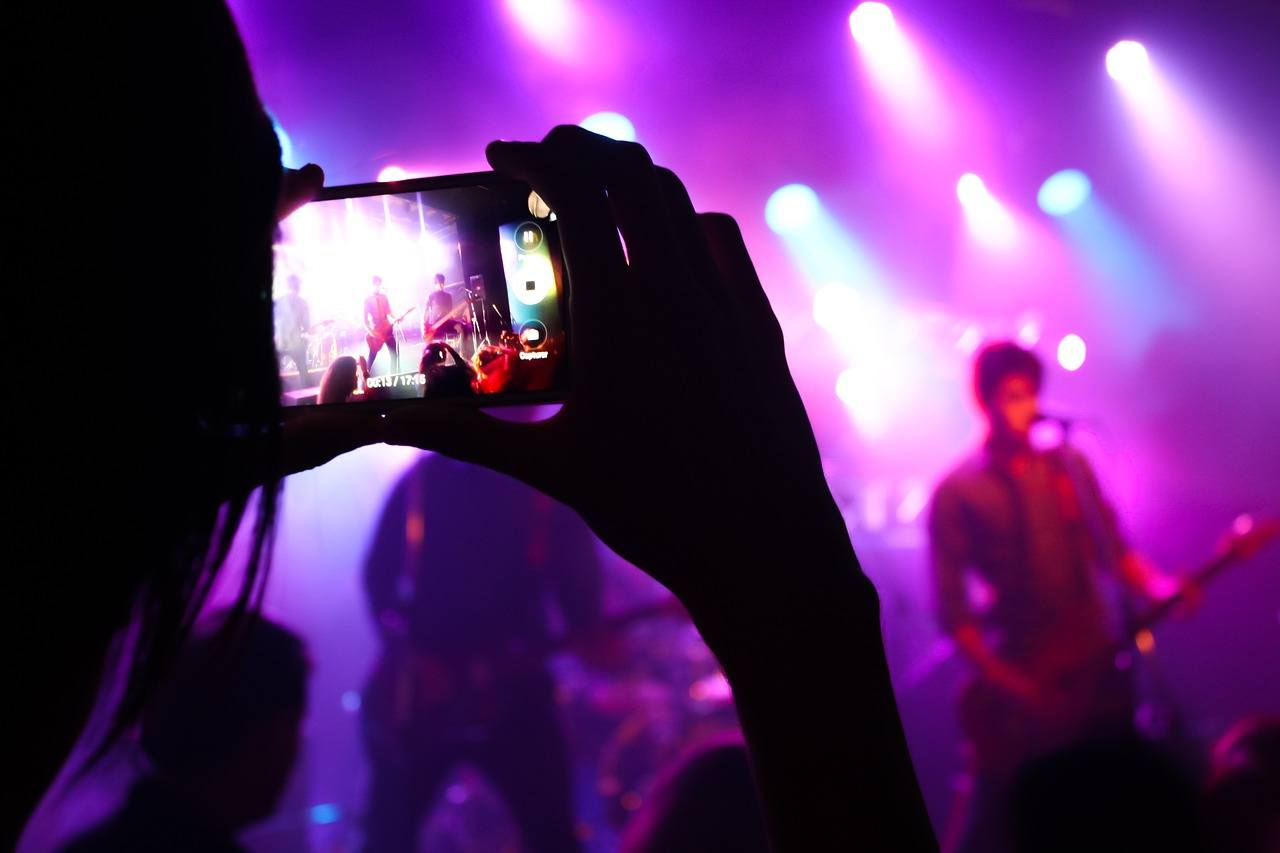 We always hear 'They are just celebrities, and why should I care?' from an annoyed friend, or from your dad who finds himself in front of the TV that played TMZ or E! right after a bloody MMA match.
But we always see this repudiating a statement with a follow-up conversation, until we'll just end up realizing we are already enmeshed in a heated celebrity discussion, about their lives, greatness, failures, et cetera. Surely, not every one of us suffers from the seemingly-laughable-but-existent celebrity worship syndrome, but is it really hard to understand why we care about them?
There are theories, though.
The Vicarious Living Theory
Slate Editor-in-chief Jacob Weisberg, who claims having no interest for celebrities but extremely interested in people's unabashed interest in them, stated that humans love to live vicariously through the lives of those who are more beautiful, sexier, and richer. He said that celebrities are exemplary models of how beautiful and perfect life is, which, in turn, makes us green with envy, derided, or fascinated. That explains a lot why Hollywood fanatics are typically the unemployed, because they're the ones who have plenty of time to watch TV, movies, and read gossip articles on the Internet. Some fans, according to University of Buffalo psychologist Shira Gabriel, cling to the unspoken promises of celebrities, as they get vicarious pleasure and inspiration from the lives of famous people. "Perhaps some people who don't feel good about themselves and are not able to get what they want out of a real relationship because of a fear of rejection can feel a connection with a celebrity and get something positive out of that," she said.
Our Brains are the Culprit
Social anthropologist Jamie Tehrani would rather blame it on our poorly adapted brains. To him, fame is a powerful cultural catalyst, which has the capacity to turn civilized humans into apes who emulate everything that is happening around them. But the difference with us humans is that—as we have the faculty to be logical and rational—our tendency to imitate those who are more beautiful and powerful gets in the way, hence coaxing us to ignore habits demonstrated by ordinary people around us. Being associated with a celebrity is a social symbol, a boost to our social status, the reason why people are eager to claim a kinship—however distant it is—with a celebrity, that he or she is a cousin of this and that star. And that also explains why selfies (the so-called modern autograph according to Meryl Streep) with celebrities is a "big" thing these days.
Humans are Inherently Copycats
Eighteenth century poet Edward Young once asked "If we were all born originals, why is it that so many die copies?" We humans are inherently copycats, and that we are born to adapt to whatever that is happening around us. We learn our language from the language of our parents, and then, as we grow up, from our friends, from the people we admire and hate, from personalities depicted in novels, movies, TV programs, on the news. But because the world is taught that beauty and power and influence are always better than ugliness and weakness, we tend to bring ourselves to the former (and farther from the latter) by becoming one. And we start it by copying the ones who are known for such virtues, which, without a doubt, are the celebrities. And as Yerkes National Primate Research Center researcher Matthew Campbell would say it, "we imitate to feel happiness or sadness."
They're the Stars, Hence We Look up to Them
For psychologist Nathan A. Heflick, it's a mixture of everything—of envy, jealousy, admiration, fascination, and being left in a situation of having no choice because we grew up in a pop culture-maneuvered world. Celebrities, he said, is an integral part of pop culture—or culture itself. Hollywood stars, rock stars, crooners, athletes, chefs, hosts, reality TV personalities are the modern-day vaudeville actors and opera singers. "By worshipping them (to an extent), we feel as if we are participating in this hugely important cause/belief system. And that makes us feel all warm and fuzzy, and like our life matters (and in turn, death doesn't sting as much)."
Celebrities are in a position where there the spotlight shines, where there is focus, leaving us mere spectators without a choice but to look at them, and, at the end of the day, and as science has proven that we are inherently copycats, to subconsciously get bits of pieces from them—the way they dress, speak, think. That is why we follow them on Twitter, and that we are dying to ask what they say on MobioINsider, and why we love knowing everything about their lives. Their absence signifies that the show has ended—a picture which no enthralled spectator wants to witness.
—
This article may include forward-looking statements. These forward-looking statements generally are identified by the words "believe," "project," "estimate," "become," "plan," "will," and similar expressions. These forward-looking statements involve known and unknown risks as well as uncertainties, including those discussed in the following cautionary statements and elsewhere in this article and on this site. Although the Company may believe that its expectations are based on reasonable assumptions, the actual results that the Company may achieve may differ materially from any forward-looking statements, which reflect the opinions of the management of the Company only as of the date hereof. Additionally, please make sure to read these important disclosures.