Why the Coronavirus is a big opportunity for brave investors
While the markets continue to react to the Coronavirus, a few facts are beginning to emerge. The virus will undoubtedly have a large human cost, particularly amongst the elderly. It is also likely to overwhelm healthcare systems and disrupt travel. Yet businesses seem likely to recover and there are opportunities for brave investors to turn the situation to their advantage.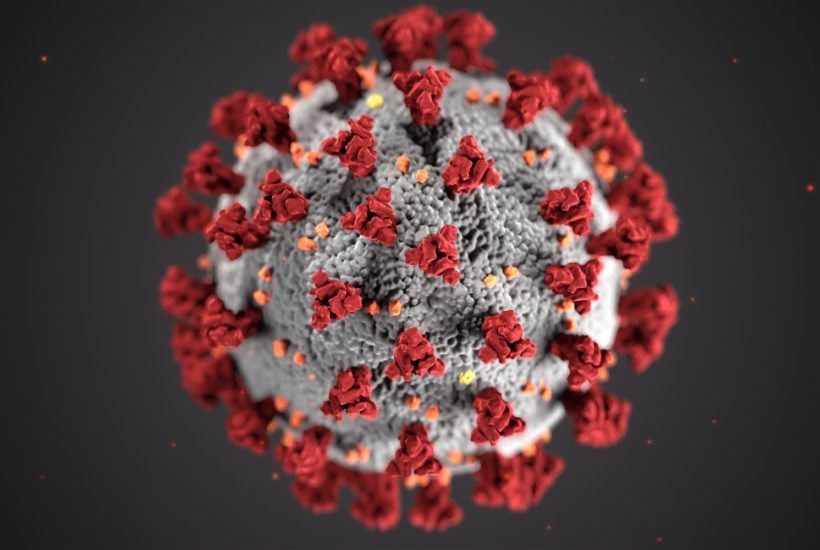 Each time we see a sudden and severe bear market develop, the popular opinion is always that history doesn't apply, because "this time it's different." Well, that's true – and it's not. Severe market corrections always occur for the same basic reason: fear. And when people are afraid, they tend to overreact. This overreaction consistently provides exceptional investment opportunities for those investors who have the courage to buck the trend. In a word, to be contrarian.
COVID-19 could have a staggering toll on human life
Let's consider the current global downturn in financial assets, which has largely been attributed to the rather alarming growth in new COVID-19 (Coronavirus) infections around the globe. Recently, Marc Lipsitch, a leading epidemiologist from Harvard University stated that in his opinion, COVID-19 would eventually infect 40% to 70% of the global population. As of this writing, according to the CSSE at Johns Hopkins University, there have been a total of 4,088 COVID-19 deaths worldwide, and 64,385 infected individuals who have now completely recovered. This implies a death rate of 6.35%, and data is beginning to suggest deaths from COVID-19 are far more likely to occur in the elderly.
Just for the sake of discussion, let's say we agree with Mr. Lipsitch's prediction, but based on advances in antiviral therapies and vaccine development we'll go with the low-end number: 40% global infection rate. Now this is a horrible thing to contemplate, but here is the math:
According to the World Population Clock, the global total population is now approximately 7.8 billion people. If the Coronavirus COVID-19 infects 40% of them, that is 3.12 billion infected.
If the current death rate data hold true, this means that by the end of this pandemic, 198,098,315 people will have died from the coronavirus. This equates to 2.54% of the global population. No matter how you consider this number, this is a horrible death toll – from what is likely to indeed be a severe global pandemic.
A pandemic could transform the global economy
Over the medium term, during which this pandemic grows, peaks, and begins to subside – say the next 18-24 months – what will the effects be on the world and its economy? We believe effects likely to occur are as follows:
Even first-world healthcare systems will be overwhelmed by the sheer number of patients, especially if the pandemic plays out over timescales of weeks or a few months rather than one to two years. For example, the U.S. has approximately one million hospital beds, most of which are already occupied by the elderly and others suffering from acute or chronic illness. 40% of the U.S. population is approximately 130 million people, 8.3 million of whom would die based on the current COVID-19 death rate.
International travel will come to a near standstill. Large assemblies of any kind will cease to exist during the outbreak. This will be disruptive to work, education, and many other facets of daily life.
Possibly as much as 15% to 20% of the infected aged 70 and older will die. This tragedy will affect nearly everyone on a personal level.
While there may be other negative effects on the global economy and on every individual's life during this pandemic, it will eventually end.  Maybe in one year, maybe in two or three years, but it will pass. And once it subsides, here is the question investors must ask themselves:  Will the value of the world's corporations, both large and small, have fallen by 20%? By 50%? By even more? We think not.
Businesses are likely to recover
As horrible as COVID-19 is shaping up to be, we believe that the world's enterprises will continue to grow, continue to innovate, continue to provide value to those they serve, and will emerge from this pandemic essentially unharmed. This means that in the aggregate, the value of the world's companies will be basically the same after the pandemic as they were before it began; in many cases, these companies will be worth even more afterwards, for their development will not have altogether ceased during the crisis.
However, based on market history and on the fact that human psychology has remained essentially unchanged over the years, we do expect a severe market correction in response to the COVID-19 pandemic. We expect fear and panic to cause mass liquidation of financial assets, which could over the next few weeks or months cause extremely depressed prices in stocks and certain commodities such as crude oil. We expect the news media to captivate consumers with doomsday predictions based on illness rates, lost productivity, and the reduced ability to travel. And they will be correct – at least for a while.
It is exactly when the popular predictions of all things dire become the most intense that, in our opinion, the best investment opportunities will exist. Investors putting their capital back into the markets will be widely ridiculed as fools, since investing at that point will so obviously demonstrate nothing more that ignorance or even sheer stupidity. It will take great courage and self-confidence to take action that is contrary to what the media is saying and to what nearly everyone else is doing. And thus is born a contrarian, the most profitable investor that one can become.
—
(Featured image by CDC on Unsplash)
DISCLAIMER: This article was written by a third party contributor and does not reflect the opinion of Born2Invest, its management, staff or its associates. Please review our disclaimer for more information.
This article may include forward-looking statements. These forward-looking statements generally are identified by the words "believe," "project," "estimate," "become," "plan," "will," and similar expressions. These forward-looking statements involve known and unknown risks as well as uncertainties, including those discussed in the following cautionary statements and elsewhere in this article and on this site. Although the Company may believe that its expectations are based on reasonable assumptions, the actual results that the Company may achieve may differ materially from any forward-looking statements, which reflect the opinions of the management of the Company only as of the date hereof. Additionally, please make sure to read these important disclosures.