Why Inca One's online bullion store is a game changer for resource investors
Gold is on the rise thanks to economic instability but there are limited options for buyers. This hurts both small-cap gold producers like Inca One Gold Corp. (TSXV: IO.V, OTC: INCAF, FRA: SU92.F) and resource investors. Which is why the company's announcement that it is planning to sell directly to consumers could help propel the company to new heights.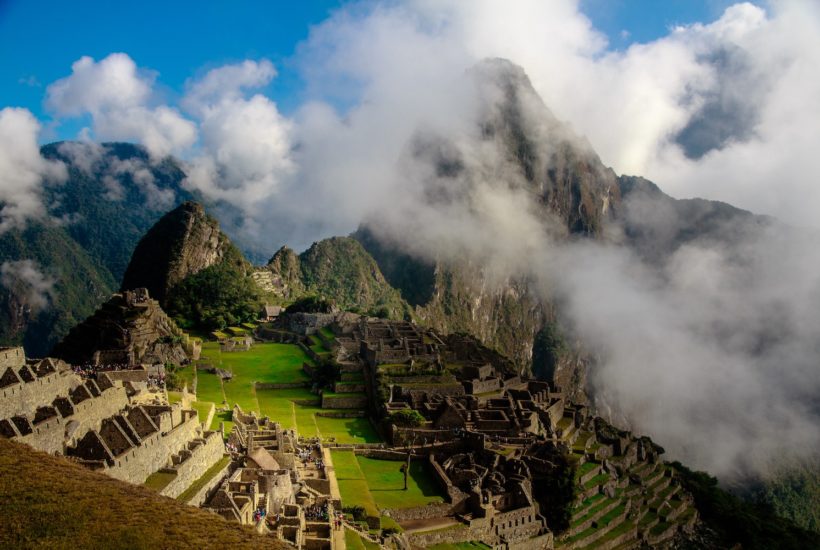 COVID-19 lockdowns have hurt an already struggling global economy and a deep global recession looks likely. In times of hardship gold and silver tends to rise and industry analysts are predicting a huge increase in the price of gold. Inca One Gold Corp. (TSXV: IO.V, OTC: INCAF, FRA: SU92.F) is set to join the ranks of the Royal Canadian Mint – Canadian Gold Reserves (MNT.TO) with a new direct to consumer gold bullion store.
The price of gold is set to soar
Inca One has had three years of consecutive growth and made over $100 million in sales over the last six year, so why start selling directly to consumers now? Well for starters gold was already on the rise before COVID-19.
Gold prices have been steadily rising as investor's concerns surrounding a potential stock market mounted. The economic impact of COVID-19 has brought us back to reality and the Bank of America is predicting the price of gold will rise to $3,000 per ounce. This is huge news for gold stocks.
The current wisdom, based on the premise of FOMO and ever-rising stock prices, is that investors should always buy on the dip. As the recession bites it is likely that many investors will eye rising gold prices and decide that they should be looking at gold stocks instead of tech companies.
Why sell gold directly to investors?
In this kind of environment offering direct sale of gold you are processing is a huge advantage. Gold coins always have a premium over the prevailing spot price. For example the one-ounce American Gold Eagle has a premium of around $71 over gold price and the Gold Maple Leaf a premium of around $49.
In essence selling directly to investors allows gold companies to sell their product at a premium whilst shielding themselves from fluctuating stock prices. Gold producers operating at a wholesale level can be strongarmed into accepting lower prices for their product. By producing their own gold, and eventually silver, bullion Inca One Gold Corp. (TSXV: IO.V, OTC: INCAF, FRA: SU92.F) will be able to circumvent this problem.
Putting Peruvian gold in the spotlight
We've talked about the Peruvian gold mining sector in the past. The government's steps towards formalizing what is still a grey market economy is beginning to awake a gold mining giant. If illegal mining were included in official statistics Peru would be among the top three producers in the world and it currently has the largest untapped wealth in gold in the world.
Inca One has been actively supporting the government's efforts to formalize its economy. To that end it represents the first publicly traded gold processor to complete formalization under the Peruvian government's program.
Peru has a long history with gold mining, dating back to the Incan civilization. This gives Inca One an opportunity to draw on that rich history and help to popularize Peruvian gold. This will in turn help to drive up demand for gold mined in Peru and help the company grow more rapidly.
Currently Inca One is using just 35% of its licensed capacity. The company has left a lot of headroom to grow with Peru's mining sector and is focusing upon serving the needs of small-scale and artisanal miners, who make up about 20% of Peru's mining industry. The company has invested heavily in Peru and its efforts to help stimulate the Peruvian economy will help it grow in the future.
A unique opportunity for gold investors
All this combined makes Inca One Gold Corp. (TSXV: IO.V, OTC: INCAF, FRA: SU92.F) one of the most interesting gold mining companies on offer today. Investors are able to access a company that is heavily involved in one of the world's most important hotspots. Inca is not only helping to nurture the infrastructure of the Peruvian mining sector but the company will directly benefit from any growth in Peru.
Additionally the creation of an online bullion store will enable the company to do two key things. Firstly it will be able to ensure it gets the maximum value for any gold that it processes.Secondly Inca One will have the opportunity to forge a new brand for Peruvian gold and become a flag bearer for the South American nation's economy.
These factors, combined with stratospheric gold predictions, make for one of the most interesting opportunities in gold today. There are just a handful of publicly traded companies that sell gold bullion directly to investors and there are none that can draw on the cultural and resource wealth of a nation as intrinsically linked with gold as Peru.
—
(Featured image by Scott Umstattd via Unsplash)
DISCLAIMER: This article was written by a third party contributor and does not reflect the opinion of Born2Invest, its management, staff or its associates. Please review our disclaimer for more information.
This article may include forward-looking statements. These forward-looking statements generally are identified by the words "believe," "project," "estimate," "become," "plan," "will," and similar expressions. These forward-looking statements involve known and unknown risks as well as uncertainties, including those discussed in the following cautionary statements and elsewhere in this article and on this site. Although the Company may believe that its expectations are based on reasonable assumptions, the actual results that the Company may achieve may differ materially from any forward-looking statements, which reflect the opinions of the management of the Company only as of the date hereof. Additionally, please make sure to read these important disclosures.