Why investing in hardware could prove more lucrative than investing in Bitcoin
Squire Mining Ltd. (CSE:SQR) (OTCQB:SQRMF) is at the forefront of next-generation ASIC machines that will be a big influence in the highly competitive crypto mining industry.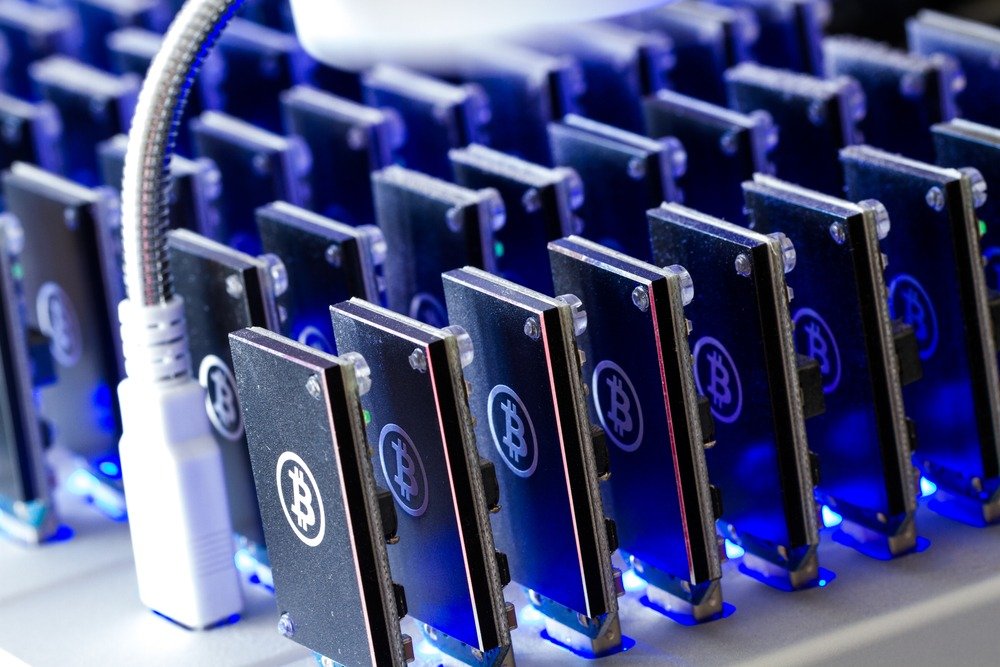 Cryptocurrency mining has become an increasingly complex and costly affair. In the past, it was possible (much to the ire of gamers) to simply use a graphics card. Indeed this led to a surge in the price of graphics cards over the course of 2018 as the number of cryptocurrency miners surged.
Unfortunately for the student mining cryptocurrency in their dorm room, times have changed. The difficulty of mining Bitcoin has continued to increase and the introduction of purpose-built machines, or ASICs, has led to a highly competitive market. Typically, the most successful miners are those based in areas with a low-electricity cost, such as China and some parts of Canada. Those who can turn electricity into the most computations will see the greatest returns.
With this in mind, owning the appropriate hardware is essential to remain competitive. Squire Mining Ltd. (CSE:SQR) (OTCQB:SQRMF) are building the next generation of ASIC machines that will dominate the lucrative crypto mining industry.
Why are ASICs so important
To understand why ASICs are important you need to understand how cryptocurrency mining works. For the moment the majority of cryptocurrencies use a process called Proof of Work. A network of computers all compete to solve a series of complicated mathematical equations. Once one finds the correct answer, it is able to claim a portion of cryptocurrency as its reward.
This process is necessary for two reasons. The first is that it ensures the integrity of the blockchain and process any transactions on the network. The second is that it controls the creation of new cryptocurrency, theoretically ensuring more equal distribution than government-controlled currencies.
The problem for miners is that most cryptocurrencies, including Bitcoin, are designed to become more difficult to mine over time. This forces out small miners and means that more efficient hardware is increasingly important. This conundrum led to the rise of specialized mining computers known as ASICs.
A typical mining operation will have dozens, even hundreds, of these machines all working around the clock. For these mining farms to turn a profit it essential that their ASICs are not only powerful enough to solve equations but also efficient enough to keep the energy bill down.
Smart money invests in underlying systems
While investor's attention has been squarely focused upon the lucrative opportunities afforded by cryptocurrency many have missed the potential held by the systems to underpin the cryptocurrency ecosystem. This trend is across a number of sectors and the truth is that underlying systems often share the advantages of the front-facing industry with less of the risks.
In the cryptocurrency world, this means that one of the most promising investments is in mining. Rather than having to purchase the hardware to mine your own cryptocurrency it is perfectly possible to purchase shares in the companies that are producing the ASICs that power the cryptocurrency boom.
Currently, the value of the top five microchip production companies is more than $120 billion and this is set to grow thanks to the rising demand driven by cryptocurrency. In general, there have been supply issues, particularly with GPUs and ASICs, which has led to an opening for new entrants into a market traditionally dominated by giants such as Intel and Nvidia.
This offers smart investors the ability to indirectly benefit from the cryptocurrency market. It also shields them from the risks associated with the inherently unstable nature of the cryptocurrency markets and any regulatory pitfalls associated with investment in the controversial technology.
The other advantage of investing in ASIC producers, rather than cryptocurrency directly, is that you don't need to understand the often arcane inner workings of every alt-coin. Many ICOs or new cryptocurrencies are borderline scams and even seasoned investors risk being tripped up by a flashy white paper.
Squire Mining is producing the chips of the future
There are a large number of ASIC producers, however few can boast the same level of potential and technological know-how as the Canadian based company Squire Mining Ltd. (CSE:SQR) (OTCQB:SQRMF).
Unlike other competitors, Squire is making their mark by ensuring that their chips are not only the most powerful on the market but also the most energy efficient. Through their controlling share in ARA Core Technology Corp. and partnerships with leading foundries in South Korea Squire have begun development of their revolutionary next-gen chip the 10mn Bitcoin ASIC mining Chip.
The 10mn is unique because it represents a leap forward in both the computing power (hash power) and energy efficiency when compared to the competition. Indeed Squire's chip will have a comparable production cost to its competitors whilst consuming significantly less energy with a much higher hash rate. This gives the chip a conservative 3.93% return on investment whilst also solving many of the energy problems associated with cryptocurrency mining.
Currently, the 10mn is only designed to mine Bitcoin but Squire is already in the process of developing chips for other cryptocurrencies. Most notably the potentially lucrative DASH mining sector. DASH has recently begun the transition from GPU mining to ASIC mining and represents a lucrative opportunity for Squire. The company also plans to roll out ASIC's for other cryptocurrencies that currently rely on inefficient GPU based mining.
Squire is a best in breed business with access to a huge market
The total capitalization of the crypto market is over $218 billion. This capitalization is supported by an infrastructure of ASIC machines, like those that are currently being produced by Squire Mining Ltd. (CSE:SQR) (OTCQB:SQRMF). Unlike their other competitors, Squire represents a best in breed business.
In October of 2018, Squire announced two key partnerships. The first was with Samsung Electronics, who are Squire's chosen foundry partner and are assisting with the manufacture of their ASIC chips in South Korea. The second is a partnership with Gaonchips, who are acting as Squire's design house. These partnerships have formed the basis for the mass production of Squire's new ASIC chips.
Squire's ambitious plans for the 10mn chip have already set them up for a promising future. The company estimates that their initial production run of 16,500,000 chips will generate around $150 million a year from chip sales alone, with another $225 million from mining rig sales. These estimates do not include any of Squire's future plans. Tests of their newly engineers FPGA chip have proven to be highly successful and have set the company up for a strong entry into this competitive market. Squire is also looking at non-cryptocurrency applications for their groundbreaking chips.  
For starters, the company is looking into creating a multi-purpose chipset that will be applicable to AI as a service ventures. This will become increasingly important as the size of the AI sector. A sector that is estimated to have $56.8 billion a year invested in it by 2021. This important secondary market helps to underline the long-term nature of Squire's strategy. By diversifying they shield themselves from any adverse changes in the cryptocurrency market, for example, a widespread shift to proof of stake consensus or an unfriendly regulatory environment.
Don't risk missing this opportunity to strike gold
Many investors lament missing the boat on Bitcoin and other cryptocurrencies but there are always new opportunities. Squire Mining Ltd. (CSE:SQR) (OTCQB:SQRMF) represents a company that is uniquely well placed to thrive in a competitive market and there has never been a better moment to invest than now.
The company is still young and for the moment is flying broadly under the radar. It won't take much to send the stock price of Squire skyrocketing. If you have been looking for the opportunity to get in on cryptocurrency without the risk then it's literally staring you in the face.
The future is looking bright for Squire, make sure that you are a part of it.
(Featured image by DepositPhotos)
—
This article may include forward-looking statements. These forward-looking statements generally are identified by the words "believe," "project," "estimate," "become," "plan," "will," and similar expressions. These forward-looking statements involve known and unknown risks as well as uncertainties, including those discussed in the following cautionary statements and elsewhere in this article and on this site. Although the Company may believe that its expectations are based on reasonable assumptions, the actual results that the Company may achieve may differ materially from any forward-looking statements, which reflect the opinions of the management of the Company only as of the date hereof. Additionally, please make sure to read these important disclosures.