These world leaders have been vocal about US President Trump
Confidence in a country's leader can affect the financial markets, which is true in the case of President Donald Trump.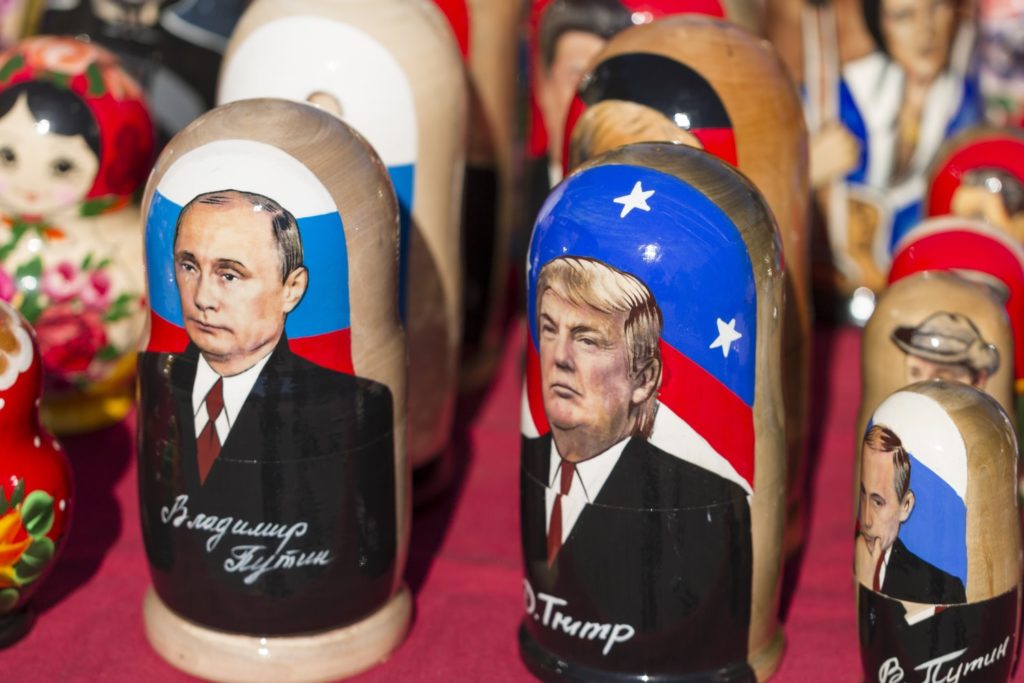 Confidence in the U.S. President hugely affects the world's financial markets, including forex trading. A survey by Pew Research Centre in 2018 concluded that a median of only 27 percent of nations trust the current U.S. President to make the right decisions, while 70 percent don't have confidence in him.
Since the time Donald Trump was elected to office in 2016, world leaders have struggled to keep up with his rapidly changing statements. From announcing foreign policies on Twitter to passing random remarks at press conferences, the President has been unpredictable so far. Although most leaders have avoided confrontation on public platforms, a few have been vocal against his policies.
The United Nations General Assembly Fiasco
In September 2018, President Trump addressed the UN General Assembly and received much flak over his political stance. In his second speech to member nations, he denounced globalization, threatened new sanctions on Iran and emphasized the fact that the U.S. would only prioritize its own interests in the coming years.
His speech was met midway by unexpected laughter echoing through the audience. Apart from that, his views received criticism from several parts of the world. For starters, French President Emmanuel Macron criticized President Trump's isolationist policies in his speech, saying:
"Nationalism always leads to defeat…. If courage is lacking in defense of fundamental principles, international order becomes fragile, and this can lead, as we have already seen twice, to global war. We saw that with our very own eyes."
President Macron also expressed disappointment regarding how America was turning its back on several UN relief agencies, by slashing hundreds of millions of dollars in aid to these institutions. The French president has time and again spoken against U.S. policies in the past. When President Trump backed out of the Paris Climate Accord, he expressed concerns, saying, "There is no Planet B."
A similar stance was taken by the UN Secretary-General, António Guterres, who dropped hints that he was against President Trump's vision of world affairs. He stated:
"Authoritarianism is on the rise. Today, world order is increasingly chaotic. Power relations are less clear. Universal values are being eroded. Democratic principles are under siege, and the rule of law is being undermined, Impunity is on the rise, as leaders and states push the boundaries, both at home and in the international arena."
Reactions to the U.S. Mid-Term Elections 2018
In November 2018, the Democrats regained control over the U.S. House of Representatives. The world, however, remains divided on whether this would work for or against the current Republican U.S. President. While many think that it won't make a difference, there are some who have certainly welcomed this change.
Germany's Foreign Minister, Heiko Maas, said that this would be the right opportunity for the world to counter the United States' "America First" policy. Vice President of the European Council, Frans Timmermans, tweeted:
"Inspired by voters in the US who chose hope over fear, civility over rudeness, inclusion over racism, equality over discrimination. They stood up for their values. And so will we."
President Trump has pioneered a new brand of politics, where world leaders converse and criticize on social media. While it can be considered as a milestone of the modern age, where internet connectivity can fuel progress across nations, the fact is that it can also trigger tensions, and, in the worst case, war.
—
DISCLAIMER: This article expresses my own ideas and opinions. Any information I have shared are from sources that I believe to be reliable and accurate. I did not receive any financial compensation for writing this post, nor do I own any shares in any company I've mentioned. I encourage any reader to do their own diligent research first before making any investment decisions.