More than 50 years later, we still face connectivity issues
There are still many communities in the world facing serious connectivity issues. Here's why.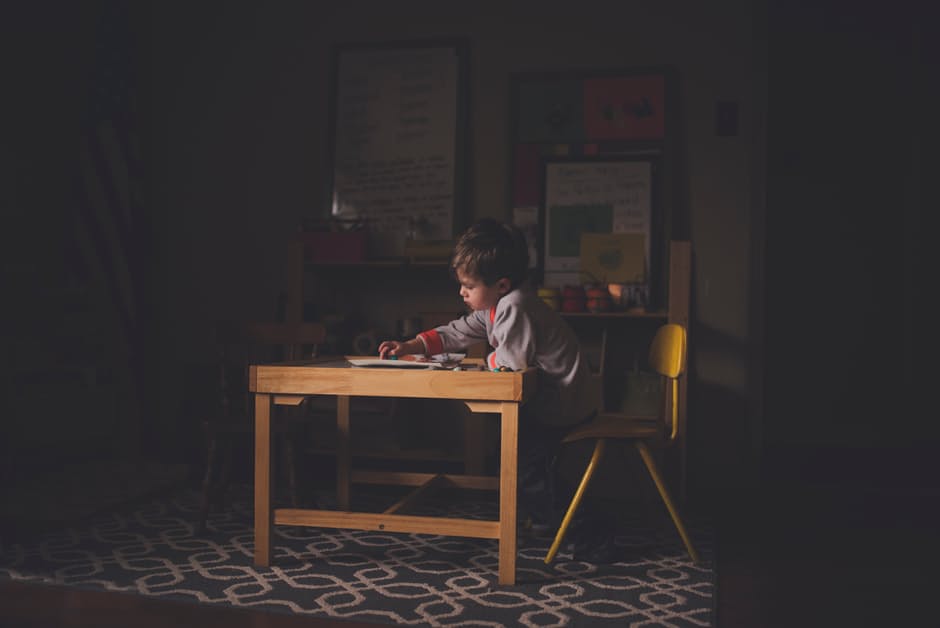 What do you do if you find yourself suddenly off the tracks of the accelerating connectivity train? How do you jump back to one of its passenger compartments?
It sounds like a trick question considering Internet Live Stats has pegged the number of internet users in the world at 3.5 billion people, with the number continually rising. Another report says that, regardless of demographics, at least 52 percent of them are chatting, posting, liking and commenting on Facebook. Business Insider Intelligence predicts that by 2017,  that 75 percent of these users will be accessing the web on their smart devices, no longer captive to their clunky, stationary desktops.
Still, believe it or not, there are some communities and people, alive and well, on Planet Earth, who don't enjoy the same kind of unlimited, fast access to the digital highway. Connectivity issues bring them a whole ton of difficulty to their daily life. Students are barred from other forms of learning. Business owners face frustration in their plans to scale. Entire towns are barred from enjoying the benefits of modern-day progress.
You might ask: why?
Many of them are located in remote areas
In most cases, the remoteness of the location is the culprit that deprives the area residents of internet connectivity. Sometimes, its roughness of the environment which prevents IT infrastructure from being built. Biz Journals gives as an example the small, isolated town of Westfir in Oregon. Its handful population of 125 men and women work in five main businesses and log on to the internet using copper DSL. Bandwidth capabilities are equally limited.
Some aren't willing to upgrade given the cost.
The second reason for this digital disparity is the cost of upgrading the IT infrastructure, and the willingness or reluctance of the major players in the area to invest in it. As noted by Sci-Fi Dev Net, 90 percent of the African population live within functional distance of a cell tower. However, only 20 percent of them choose to establish or speed up connection. Why? The majority do not see the advantages that the internet can bring to their home life or workplace.
Unlike in the western hemisphere, there is very little localized internet content that addresses the issues of these African users. Sure, there are millions of videos, images and articles out there. Still, only a few of these speak of their concerns or empathize with their plight, so not many see little value in plunking money just to rid themselves of connectivity issues.
Others find it irrelevant.
Relevance used to be an issue as well for small business owners in the U.S. who balked at solving connectivity issues like speed because of the costs involved. However, a recent Forbes study indicates that more than 50 percent are upgrading their connection. They can see first-hand how digital connectivity is improving their businesses. User experience is better with the more efficient, seamless performance of their digital platforms.
Many cases show that providers are to blame as well.
Finally, the quality of service afforded by internet providers is also to blame for slow and limited internet access. A whole town might lobby and clamor for technical upgrades, but no change will happen if the lone service provider in the area chooses to stubbornly retain its outdated tech and infrastructure.
This is the experience of hundreds of thousands of internet users in Pittsburgh, Pennsylvania. Current download speed is 1.544 megabits per second. This is far below the government minimum standard of 10 megabits per second. As a result, children can't access a large part of the web for their homework. Their teachers could not work adequately at home.
What to do? Change that clunky connection!
The townspeople lay the blame on the feet of Windstream. It is the only phone company that provides internet service to southwestern Pennsylvania. Surprisingly, Windstream gets about $130 million in federal taxpayer money a year to ensure broadband capabilities in the area. (Pittsburgh Action News says that Windstream has turned down their request for an interview.)
These scenarios point out that digital alienation is still a thorn in the side of many of us. It is an extremely tough spot to be in, to say the least. However, if you or your loved ones do suddenly find yourselves suddenly stranded in a seemingly perpetual dead zone, there are small but workable measures you can take.
Research if the hurdle is the lack of knowledge about the advantages of the internet.
Band with others to start a movement to educate the other people in your area. Take the time to do the necessary research, including case studies. Armed with research, convince your boss (if you work in a low-tech firm) or your mayor (if you live in a digitally challenged town) to make the necessary investment.
Do not let these meetings deteriorate into a confrontation. However, always point out the immense positive changes that high-speed internet connection can give everyone. Be concrete about examples, such as an increase in revenue or the improvement of quality in education.
Do not be hostage to outdated technology.
 Look for other options that can solve your connectivity issues. Do this while laying the groundwork for greater change. Wi-Fi router devices can give you and your colleagues internet access and remove your reliance on dial-up.
If you're using cellular signals to connect, use tried-and-tested enhancers to make sure your signals are strong. For instance, the network extender from 5BARz International (OTC: BARZ) is a cheap, revolutionary device that can strengthen cellular signals of up to 10 devices. With the maximum five bars of signal, your internet capabilities are also maximized.
Do not settle for poor service.
Don't let your money go to waste. One company cannot strand your area in digitally primitive times. Study which other high-quality internet service providers are available, and contact them. Your current internet connection, despite its slowness, can lend you a helping hand on this.
—
This article may include forward-looking statements. These forward-looking statements generally are identified by the words "believe," "project," "estimate," "become," "plan," "will," and similar expressions. These forward-looking statements involve known and unknown risks as well as uncertainties, including those discussed in the following cautionary statements and elsewhere in this article and on this site. Although the Company may believe that its expectations are based on reasonable assumptions, the actual results that the Company may achieve may differ materially from any forward-looking statements, which reflect the opinions of the management of the Company only as of the date hereof. Additionally, please make sure to read these important disclosures.