XRApplied (CSE: XRA) Shares Insights Into Extended Reality (XR)
XRApplied Technologies Inc. (CSE: XRA) is the latest cutting-edge tech company to list on the Canadian Securities Exchange. To help us get to know them, the exchange's director of listed company services, Barrington Miller, sat down with the company to pick their brains about all things Extended Reality (XR). Here we recap some of what they had to say about the technology and their business.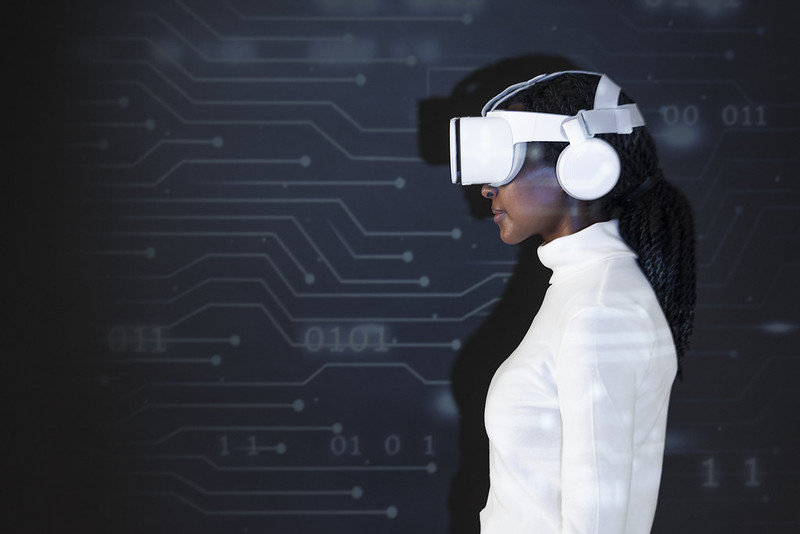 The CSE's latest high-tech addition, XRApplied Technologies Inc. (CSE: XRA), recently sat down with the exchange's director of listed company services, Barrington Miller, for a chat about all things Extended Reality (XR) and the company's roadmap for the future.
What followed was a fascinating discussion spanning the entire spectrum of cutting-edge immersive technologies. The two representatives from XRApplied, co-founder and chairman Aleksy Andreychenko, and advisor Matt Coleman, also shared a few insights into the future of XR technology.
Let's look at some of the highlights from the discussion and see what we can glean.
Who Is XRApplied Technologies Inc?
XRApplied Technologies Inc. is an emerging leader in the extended reality space. Its primary focus has been on bridging real-world business and consumer needs and the rapidly evolving XR world.
Doing this led XRApplied to identify some of the biggest pain points currently hindering the XR industry as a whole. Namely, the difficulty of cross-platform development, and the high costs involved in getting an extended reality app off the ground and into production.
To address these issues, XRApplied has developed a suite of proprietary tools and technologies. These bridge the gap between current and emerging platforms and reduce the time and energy (and thus the costs) involved in developing for extended reality.
So What Is Extended Reality (XR)?
One of the first topics to come up during the discussion was what exactly is Extended Reality (XR) technology.
Jumping in to answer this, Aleksy starts with the simplest explanation first—extended reality technologies are those that extend reality for us. Thus, it can be said that XR is an umbrella term for technologies that augment reality (AR), create a virtual reality (VR), or blend the digital and real into a Mixed Reality (MR).
Why Should We Be Excited by Extended Reality?
From a purely numbers-based perspective, extended reality presents one of the most promising opportunities in a long time. Summing up the potential of this market by way of example, Matt recounted some statistics from Pokemon go: 250 million players, an average of $1 billion in annual revenues over the last five years. And that's just one game.
As the technology develops and the requisite hardware becomes more commonplace, what we are going to see is an expansion into countless areas of day-to-day life. Matt and Aleksy both gave examples ranging from kids' toys through to enterprise applications as possible uses for extended reality technology.
What Will It Take for XR to Go Mainstream?
Extended reality is already starting to make its transition into the mainstream, and many people don't even know it. During the discussion, Snapchat's "lenses" came up as an example of extended reality (augmented reality, specifically) that is already in widespread use without anyone realizing what it is.
However, the inflection point for extended reality is likely to arrive in the next few years once hardware becomes more compact and all-day wearable—like smart glasses. Of course, its affordability will also be a significant factor, and Facebook's Oculus is undoubtedly a step in the right direction here.
However, in addition to form factors and price, Aleksy also notes the necessity of high-speed networks. Without them, many of the most promising use cases for XR are excluded, and it is expected that the rollout of 5G will be a major contributor to the uptake of XR.
Does This Mean a Future of Digital Everything?
While we may never be able to digitize absolutely everything, it's already well within the realms of our capabilities to digitize most things. An example Aleksy gives is the VR suit that, when worn, can make the wearer feel virtual sensations—like raindrops on the skin—as though they were really happening.
On this note, it's probably worth mentioning that Facebook also seems on board with the digital everything future. In fact, Mark Zuckerberg has publicly stated that he wants Facebook to be known as a metaverse company in the next five years. Metaverse is a hip tech term for virtual spaces we can inhabit, and in which we can own goods and exchange services.
What Does the Future Hold for XRApplied?
With all that is happening in the world of extended reality technologies, it's easy to get overly excited about the latest and greatest releases without properly evaluating how and for what they will be used.
Aleksy clarifies that XRApplied is somewhat cautious about this, and is adamant that the company is not looking to become a first-mover on anything.
The advantage of this approach, he says, is that moving in later allows you to first assess whether any particular piece of technology has real applications and, most importantly, to learn from the mistakes of others.
And this may well be the most solid approach—it has served many tech giants well, including Facebook who swooped in after MySpace and other minor social networks had already established a market. It is also an approach that Peter Thiel—PayPal and Palantir co-founder, early Facebook investor, and author of Zero to One—advocates for, calling it the last mover advantage. Here he notes that companies moving late on a market are—counter to commonly held belief—usually the ones that become durable, household names.
So can XRApplied harness this advantage and transform itself from a gungho startup into a big household name in the field of extended reality? While only time will tell, things already look promising for the company. Their entry into the market seems particularly well-timed, avoiding the mistakes of Google Glass, for example, but still early enough to really ride the incoming wave. Moreover, their broad knowledge, clear insight, and solid approach to doing business also give the company an air of opportunity, promising big things for the future. Investors, take note.
—
(Featured image by Vu Hoang (CC BY 2.0) via Flickr)
DISCLAIMER: This article was written by a third-party contributor and does not reflect the opinion of Born2Invest, its management, staff or its associates. Please review our disclaimer for more information.
This article may include forward-looking statements. These forward-looking statements generally are identified by the words "believe," "project," "estimate," "become," "plan," "will," and similar expressions. These forward-looking statements involve known and unknown risks as well as uncertainties, including those discussed in the following cautionary statements and elsewhere in this article and on this site. Although the Company may believe that its expectations are based on reasonable assumptions, the actual results that the Company may achieve may differ materially from any forward-looking statements, which reflect the opinions of the management of the Company only as of the date hereof. Additionally, please make sure to read these important disclosures.