1 million euros for a Giambattista Tiepolo in Drouot, France?
In Hotel Drouot, everyone can walk the halls to contemplate art at leisure.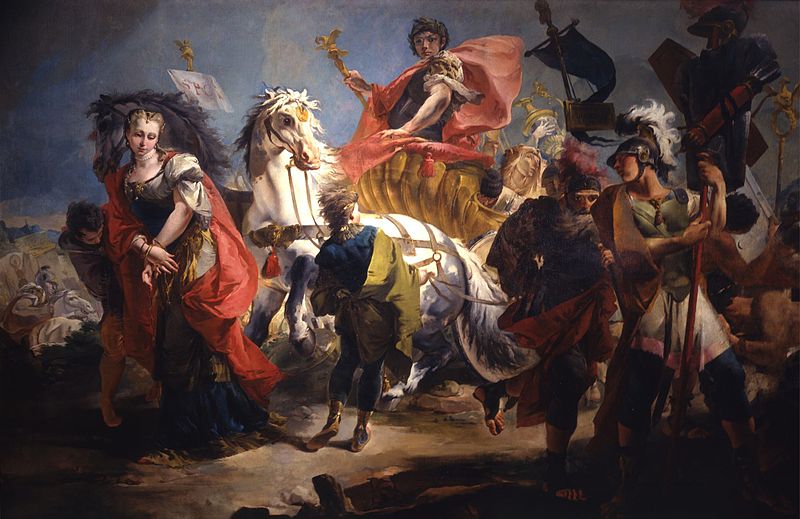 If you want to see the work of Giambattista Tiepolo, France is the right place.
Today, in room 2 in Hotel Drouot, you can discover the most beautiful old painting presented for sale in Paris at the end of 2014. We are talking about a work of Giambattista Tiepolo and the artwork shows an old man with a long white beard, wearing a fur coat.
This oil painting dates back to 1750-1753 when Tiepolo was living in Würzburg, Germany, where he produced the stunning and sumptuous decorations of the episcopal residence at the request of the Bishop. In this piece, one can feel the influence of Rembrandt and his learned heads, rabbis or philosophers. The artist focuses on the facial expression, wrinkles of the forehead and around the eyes, a little veiled look that comes with old age. One feels the fragility of life.
Robin Massonnaud from L'Express has his own interpretation as to the meaning of this portrait. It is entirely subjective and disconnected from any historical context. Our old man does not look at us. His eyes are looking, he does not seem worried. The cold that invades him does not seem to concern him either. He is quiet, serene, and waiting for the right time to depart with Charon to whom he will owe a coin out of the purse he firmly holds in his hands.
This masterpiece is worth an estimated 800,000 to 1.2 million euros.