10 best side business ideas to start in 2020
Digital marketing specialists are needed in every company out there that wishes to increase sales and gain more customers. If you know how to do this right, it will be easy for you to make money on the side. Graphic design is also needed in almost any domain. We are creatures that use our eyesight a lot, so visual details are highly appreciated. This is why business owners need graphic design.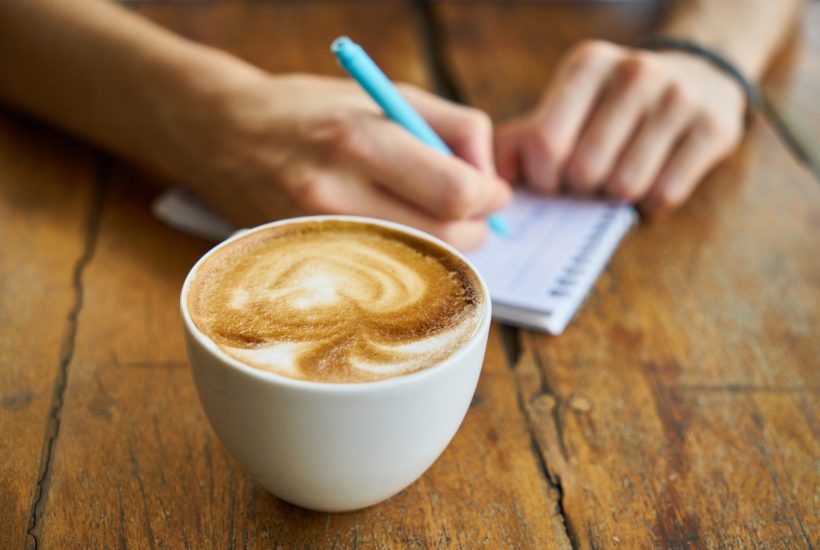 Was opening a business on your New Year's resolutions list? Then you have to come up with a plan fast, as time is ticking. Luckily, there are plenty of options for you to choose from. And the best part is that you don't have to invest too much to start a side business.
Of course, if you choose to do some form of training or follow courses, you'll invest in your development, which is always a great thing. If you're not ready just yet to leave your current job and you'll like something on the side, here are some great side business ideas to consider for 2020.
01. Be a coach or sell information
If you are an expert in a certain domain or activity field, providing useful information to people is a great way to earn some money. There are many out there ready to pay for information that will solve their problem or provide the solution they're looking for.
You can offer information in a written form, in the shape of books, manuals, or courses, or offer them as how-to videos. In this category, we can also include online courses, training, coaching, and consultancy. If you have a degree to back up your background and expertise, it's even better, as people will trust your services right from the start.
02. Drop shipping
Drop shipping gives anyone the chance to sell a variety of products without having a brick-and-mortar store or a warehouse. You're practically the link between the main supplier and the end customer. In other words, you advertise products for sale, but when it comes to shipping them, you draw a direct route from the supplier to the customer.
So, a client buys from you, you buy from the supplier, and ship the products directly to the customer. It is simple and easy and requires no initial investment. Also, it is up to you to set the profit margin to the products you sell. Of course, try not to overdo this part if you want to sell your products.
03. Digital marketing
Marketing shifted to the digital sphere and, as it is proven, it is much more effective this way. So, digital marketing specialists are needed in every company out there that wishes to increase sales and gain more customers.
If you know how to do this right, it will be easy for you to make money on the side. And you don't even have to get hired by a company to provide this kind of service. You can do this as a freelancer, being hired based on available projects, so you're free to create your schedule.
04. Create websites
Every day an impressive number of websites are released on the Internet. Every company, regardless of its type and size, needs a website to be noticed. Not to mention that there are other types of websites as well, like news and consultancy.
No matter how we put it, there's a high demand for specialists capable to create websites. If you don't know how to do this, but you're interested in this activity field, you may have to invest in some web development courses. But it will be money well spent, as the demand for websites is not going to decrease any time soon.
05. Be an influencer
If you are a charismatic person, know how to attract the attention of people, and are always up to date when it comes to trends, you should consider becoming an influencer. In case you manage to have a considerable number of followers, companies will pay you to advertise various products and services.
In other words, you'll earn money if you use your influence on social media to attract attention to a product or service. Many influencers earn a good amount of money and you could be one of them.
06. Graphic design
Graphic design is needed in almost any domain. We are creatures that use our eyesight a lot, so visual details are highly appreciated. This is why business owners need graphic design. They need to make their business look appealing and presentable to their niche of potential customers.
 A graphic designer can create everything from logos to business cards, promotional items, marketing materials, and so on. If you like working on the computer, enjoy using your creativity, and are passionate about graphic design, your hobby can turn into a money-making machine. You can always buy an existing business, but don't get burned by not being able to value a business correctly. You can establish the value of a business by comparing the company you are interested in, to similar ones with similar yearly earnings.
07. Affiliate marketing
It is easy to start selling something online without depositing any kind of effort. If you use affiliate marketing, you'll get everything you need to start as soon as possible.
There's a considerable number of companies looking for people that want to develop a business with the help of their products and services. You just have to set up an online business, which usually is done with the help of a kit provided by the company, and wait for it to do its job.
Of course, is not that simple, but at least you don't have to be in front of the computer 24/7. Your work hours are flexible and there's the possibility to earn good money if you find a great affiliate marketing program.
08. Event photographer
Do you enjoy taking photos in your spare time? If you invested in a decent camera that provides pristine images it's even better. You could take this hobby to the stage of side business. Many events take place during the weekend, like weddings, which need a talented photographer. Create a portfolio with your best images and advertise your services on social media. Or, better yet, you could also create a website for the same purpose.
09. Website designer
A website is never complete without an adequate design. Nowadays, website designers are highly appreciated because websites emerge all the time. Not to mention that many websites are looking to revamp their image, which also involves the work of a designer.
So, website designers have a lot to gain in the current society. It is worth mentioning that website design is something you can offer on freelancing platforms, as a side business. This way, clients will come to you, instead of you having to look for clients.
10. Travel consultancy
Traveling habits changed a lot in the past decades, as people are currently looking for new and exciting traveling experiences. They want to know where to find beaches with the finest sands, fun activities to enjoy, good restaurants to try out, and so on.
Many travelers are also looking for something else than traditional hotel accommodation. If you like traveling quite often and you have experiences and useful information to share, you could get paid for it.
—
(Featured image by Engin_Akyurt from Pixabay)
DISCLAIMER: This article was written by a third party contributor and does not reflect the opinion of Born2Invest, its management, staff or its associates. Please review our disclaimer for more information.
This article may include forward-looking statements. These forward-looking statements generally are identified by the words "believe," "project," "estimate," "become," "plan," "will," and similar expressions. These forward-looking statements involve known and unknown risks as well as uncertainties, including those discussed in the following cautionary statements and elsewhere in this article and on this site. Although the Company may believe that its expectations are based on reasonable assumptions, the actual results that the Company may achieve may differ materially from any forward-looking statements, which reflect the opinions of the management of the Company only as of the date hereof. Additionally, please make sure to read these important disclosures.