10 challenges at work female leaders should overcome
Female executives are still facing many challenges in the workplace.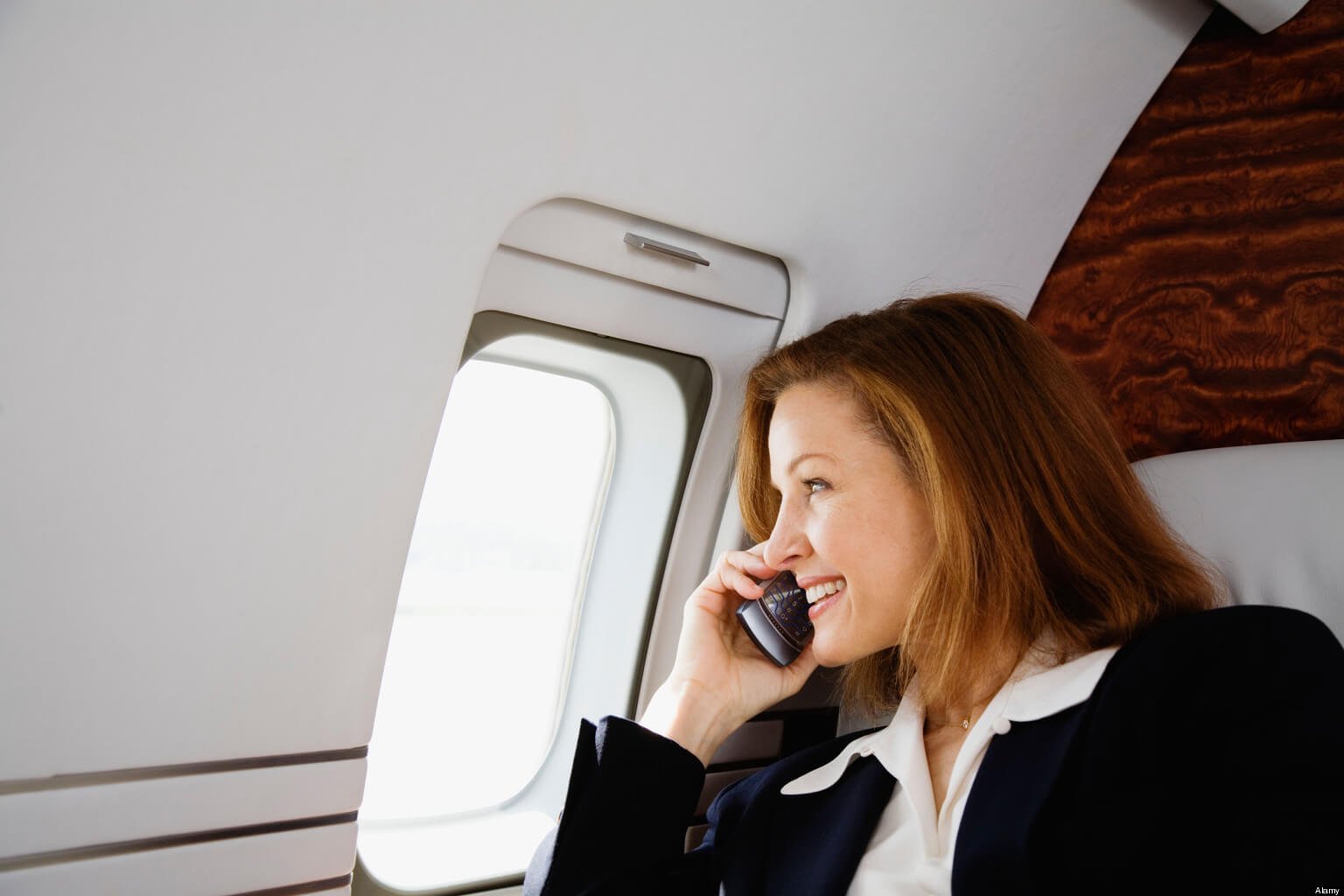 Women's role in the workforce has come a long way. During the 1980s, 50 percent of women have contributed in the workforce. Meanwhile, 80 percent of the workforce's efforts came from men. Women also gain less money compared to men. With every $1 that a man gets, women only receive 55 cents.
Now, more and more women are stepping up to take on leadership roles in businesses, with 19 percent reaching the positions of C-level executives, 24 percent in senior vice president positions, 27 percent in vice president positions, 35 percent in directorial positions and 40 percent in managerial positions.
It looks like their leadership has a great impact towards the companies they lead and serve as studies show that those establishments who have more women taking on leadership positions have the tendency to be seen as "higher quality" companies. They also have an increased chance of 45 percent in garnering a better performance in market shares.
The impact of female leaders does not only end up in the office but also is felt throughout the country, and the World Economic Forum can attest to that fact. The organization stated that those countries with more places for women in the society are more successful and ambitious.
However, even with such a development in the workforce, there are still problems preventing further progression for more women who aspire to become leaders in their respective companies and industries, per Forbes. These problems tend to be behaviors and outlooks they need to deal with in order to reach their goal.
1. Uneasiness in deciding
Sometimes, a feeling of discomfort concerning the ability to decide can arise because not everyone in the company will agree with the decision made. This can lead to depending too much on collecting more information before making a sound decision.
To address this problem, you must develop tolerance towards any negativity. Varied adverse reactions ranging from shock to anger to dissatisfaction will always happen, and they, of course, will come from those who did not like or agree with the decision made.
2. Neglecting to work on own agendas due to focusing too much on others
There are also instances that women put their own plans aside to work on other people's necessities and concerns. Sometimes, it reaches the point that they have exhausted a lot of their time and effort that ended up having not enough for their own.
It is admirable for female leaders to be consistently concerned about others, but they also need to deal with their lives. Outside of work, there are more priorities like family and the self to take care of.
3. Hesitating to do deeds that will inevitably attract negative reaction
Aside from the uncomfortable feeling that emerges when deciding before taking action, there is also the hesitation because of the worry that others will not be happy with the actions, preventing some female leaders from acting what must be done.
For example, there will always be situations where you should decide if you should fire that particular employee because of his or her attitude or performance. However, it is unavoidable that there will be negative reactions towards the decision made, and taking full responsibility for your actions and reactions are part of the leadership package.
Additionally, it is a universal fact that nobody can please everybody. So once that fact is acknowledged and accepted, it will be easier for female leaders to develop tolerance towards any negative reactions.
4. Missing or lacking an "empathic wall"
Being empathetic is a necessity in leading a team or a company because it allows a leader to communicate well with others, supervise effectively and even prepare for problems, among others.
But establishing an "empathic wall" will be helpful in order to filter the emotions of other people and prevent one from taking in too much.
5. Fully embracing the role
Taking on a leadership role means that one is fully prepared to lead and sees herself as a leader. If you are eyeing for opportunities to lead, you should start developing the mentality of one so that you can lead competently even before the opportunity gets to you.
Exhibiting excellent traits of leadership will help you stand out and be recognized by your bosses. In effect, your chances of becoming a leader will skyrocket in no time.
6. Being unfamiliar or uncomfortable with power
Acting with power can sometimes be uncomfortable, which can lead to a weak establishment of leadership. Those unfamiliar with having power will also have difficulties in taking on a leadership position. But if you want people to take you seriously as a leader and acknowledge your power and authority, you must show signs that you are capable of having such power.
In order to adjust smoothly, you must start simple. For example, when requesting for a meeting via email, you can write "Let's have a meeting in the conference room this Friday at 9" instead of asking the person concerned about his or her availability.
7. Having ambiguous expectations
Having unclear expectations from people above and below a leader can also spell problems because of not being on the same page as the team and the administration, especially when acting upon something that needs to be addressed.
If you want a smoother run in operating the big unit, you must have a clear picture of what you want the company to do and the next steps they can all take.
8. Waiting for the go-ahead
Another problematic behavior is waiting for permission. When you take on a leadership position, you have the power to take action.
If the go signal is really significant or inevitable, you can rework your way of asking for permission before acting and try making it look like everything is settled, you are prepared to act, and you are just waiting for the all-clear sign.
9. Having no foresight and strategy in dealing with power
The power that comes with being a leader is a precious commodity. However, just like any resource, it can be misused.
If you want to prevent things from getting out of control because of your power as a leader, you should apply foresight and try to see any possible reactions from you taking charge. You must also identify the instantaneous effects and the consequences in the long run. Once you determine them, you must plan your actions for smooth sailings.
10. Failing to take the recognition
Finally, while it is nice to acknowledge your team's efforts behind the achievements and milestones, you must not forget that you also have a hand in the effort.
Other people might take advantage of your modesty and snatch the recognition that you also deserve, and it will not end well for your repertoire of achievements and experiences. When you know that you have a share in the recognition, you should take it and grasp it firmly.
(Featured image by Sam Churchill via Flickr. CC BY 2.0)
—
DISCLAIMER: This article expresses my own ideas and opinions. Any information I have shared are from sources that I believe to be reliable and accurate. I did not receive any financial compensation in writing this post, nor do I own any shares in any company I've mentioned. I encourage any reader to do their own diligent research first before making any investment decisions.