The 2018 Armory Show showcased and sold extravagant contemporary artworks
One of the paintings featured at the said art fair was sold for a whopping $1 million.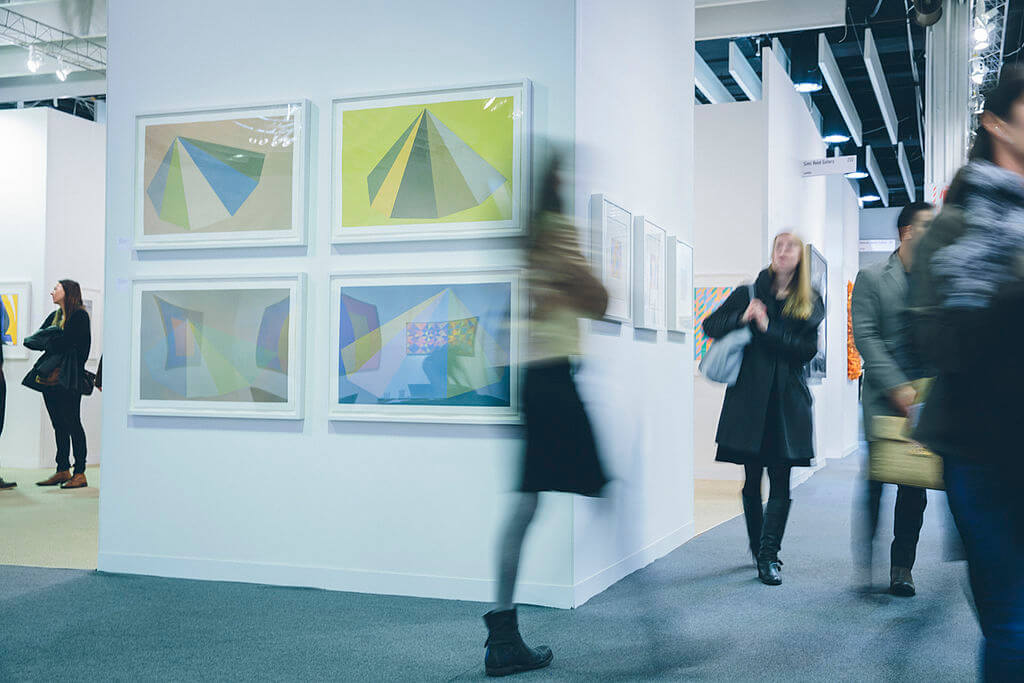 Since 1994, The Armory Show has showcased the world's most important 20th- and 21st-century art. This year's recently concluded event, which ran from March 8 to 12 in New York City, featured collections from 198 galleries from 31 countries.
A report from Artforum revealed that the said art fair featured a Platform section showcasing large-scale artworks and commissions, a Focus section that consisted of solo- and dual-artist presentations, and artist conversations, panel discussions, and talks on topics like exhibition-making in the 21st century.
Is America as the largest market for The Armory Show?
Meanwhile, Artsy.net reported that The Armory Show also coincides with other art offerings such as the London auctions, TEFAF Maastricht, and a weather disturbance, among others. A European dealer named Thaddaeus Ropac commented that "[t]he timing is not ideal for The Armory." However, he said that America is the biggest market in terms of contemporary art.
The report also said that the event is more for collectors based in the U.S., given that the art market has a global nature. For instance, Miami Beach's Art Basel attracts American and Hispanic collectors. In The Armory Show, collectors from various locations such as Maine, Northern Carolina, San Diego, Texas, and the Midwest region were present.
Finally, while the fair's exhibitors have dropped from 210 to below 200, it was still attended by notable names in the art industry and celebrities as well. Attendees include artist Marilyn Minter, art historian RoseLee Goldberg, fashion designer Alexander Wang, and musician Alicia Keys. Actors Steve Martin, Julianne Moore, Timothée Chalamet, Chris Rock, Neil Patrick Harris, and James Franco were also sighted.
What went on sale during The Armory Show?
According to ArtNews, art dealers and publicists reported that some artworks were sold quickly at The Armory Show. Galeria Nara Roesler reported that they sold a few artworks during the first hours of the show, which included Laura Vinci's two gold-plated brass works for $4,000 each, Vik Muniz's "Metachrome: The Abaporu, after Tarsila" (2018) for $50,000, and "Prisms and Mirrors, high reliefs 2016/2017" of Daniel Buren for $125,000.
On the other hand, Meleko Mokgosi's two-panel painting fetched $85,000 at Jack Shainman Gallery, while a collage by painter Barkley L. Hendricks was sold for $45,000. Galerie Eigen + Art sold four works of Nicola Samori, which had a price range of $10,000 to $40,000.
ArtNet News also reported that the most expensive artworks sold at the art fair were the following: at Thaddaeus Ropac, paintings of James Rosenquist and Carmen Herrera fetched $1 million and $600,000, respectively. Additionally, Robert Longo's drawing was sold to a museum in Stuttgart for $650,000.
When it comes to photographs and prints, the Jack Shainman Gallery booth sold Hank Willis Thomas' "Race Riot (With Interference)" screenprint for $85,000. The $50,000 "Metachrome: The Abaporu, after Tarsila" of Vik Muniz at Galeria Nara Roesler was also included. At Alan Cristea Gallery, two-thirds of Julian Opie's edition of 45 relief prints were sold for more than $45,000.
Regarding sculptures, Tony Cragg's "wt (extended)" was sold at Lisson Gallery for $470,000. Pearl Lam Galleries sold two artworks of Su Xiaobai for $250,000, and finally, R & Company sold The Haas Brothers' mushroom sculpture from their "Afreaks" series for $200,000.
(Featured image by Deddi Rose via Wikimedia Commons. CC BY-SA 4.0)