Why 2018 could be the year of paperless business
About 92 percent of organizations are constantly aiming to switch to paperless setup.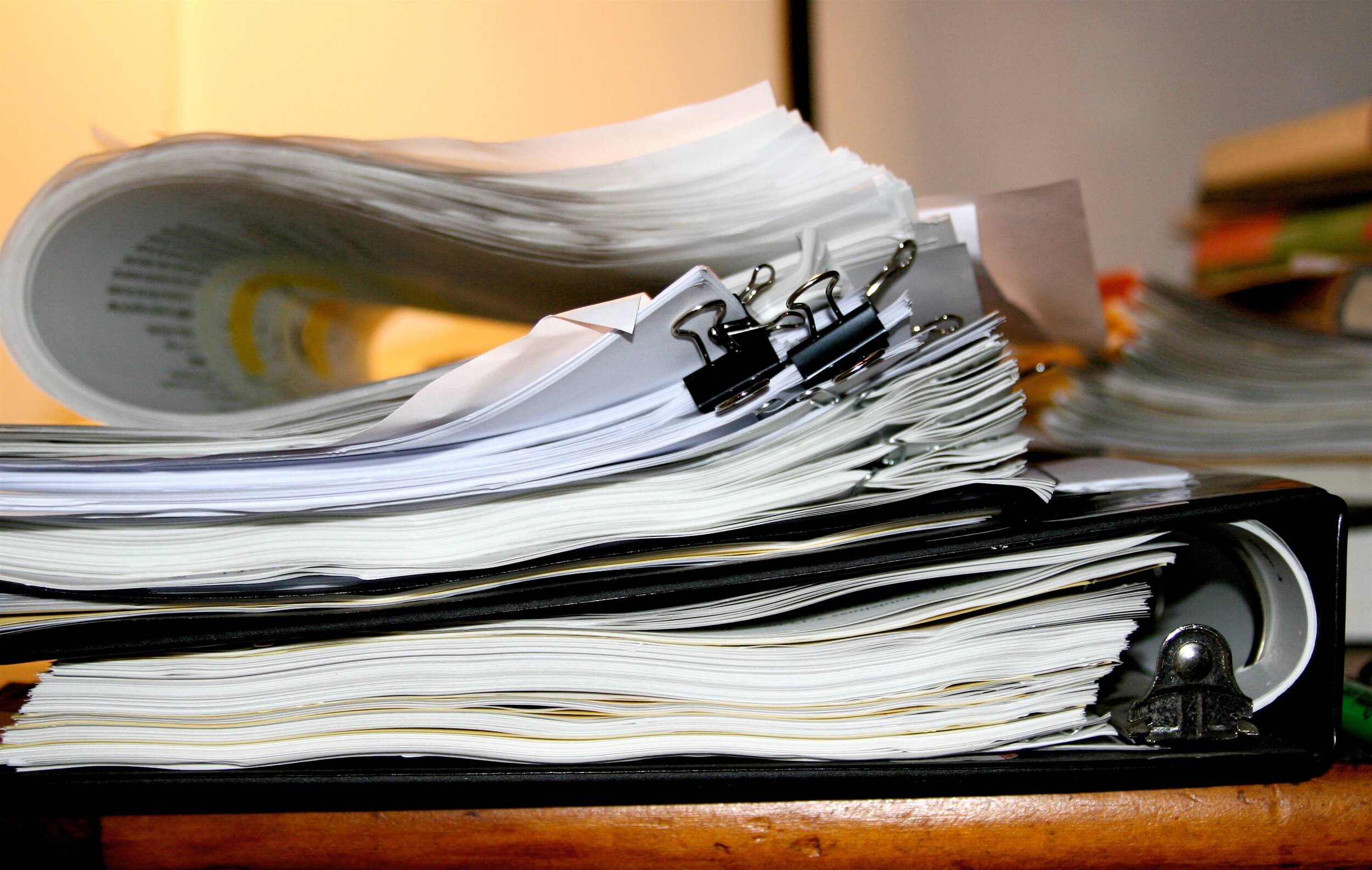 It has been nearly twenty-seven years since the first version of Microsoft Office came out. The MS Office 1.0 suite, which included software applications like Word 1.1 and Excel 2.0, marked the beginning of the world's migration towards a paperless workplace.
But nearly a generation later, businesses, even those in the developed economies like USA and Canada, are still a long way from completely transforming to a paperless workplace setup. A major reason for this is the continued reliance on paper as a means of data archival.
Take the legal industry, for example. According to a 2015 Xerox study, an average attorney consumed as much as 100,000 sheets of paper over the course of the year.
The average consumer does not trust digital archival systems as much as they trust physical archives. This is despite the fact that electronic signatures have been considered legal for nearly two decades.
Additionally, paper storage is more prone to accidental destruction or theft when compared to digital archives.
Trust factor
It is not just the trust factor that has impeded the switch to digital archiving.
A McKinsey study found that moving towards a paperless setup was a 'constant objective' for nearly 92% of the organizations. Yet, the average consumption of paper has been noted to be on the rise in nearly 20% of these organizations. An overwhelming reason for this appears to be the inertia of businesses stuck in their legacy operational setup.
To be fair to these organizations though, switching to a paperless setup is not easy. It requires a dramatic overhaul of not only your internal business operations but also those of your vendors, suppliers, and customers.
In addition to this, it may also seem that, at first glance, paper is cheap compared to the several hundred dollars per month that organizations must shell out to cloud-based service providers for their document management and storage solutions.
Many organizations view the move to paperless as a shift that costs money and disrupts business in the short term.
Paperless is profitable
It is exactly for these reasons why 2018 might be the year when the paperless movement heats up.
A growing number of businesses have come to realize that moving towards a paperless workplace is profitable.
Recent studies show that going paperless helps increase productivity by as much as 50 percent while also tripling processing capacity and reducing the time spent by workers in processing reports.
Another factor that will drive the move towards a paperless workplace is the rise in telecommuting and remote working. Unlike a traditional workplace setup where all workers are located in the same geographical location, businesses today have a distributed workforce that operates from remote locations across the world.
This has necessitated investments in cloud-based collaboration and document management systems. Even traditional productivity tools like MS Word and Excel are now being primarily used over the cloud with the help of Office 365 because of the collaborative features that it provides and also because it is cost-effective.
So why haven't businesses moved already? Security has been one of the issues that still need to be addressed. Although enterprise cloud has been proven to be a much safer bet than paper-based workplaces, the perceptions of it being less secure owing to data being hosted on a third-party server continues to be a deterrent. But with growing proliferation, this is becoming less and less of a concern.
According to one recent statistic from RightScale, factors like lack of resources and expertise have already overtaken security as the top concern among enterprise users. This is an indication of a growing acceptance of paperless business that is only hindered by resources. The next year could be the pivotal moment when the allocation of resources begins to change.
—
DISCLAIMER: This article expresses my own ideas and opinions. Any information I have shared are from sources that I believe to be reliable and accurate. I did not receive any financial compensation in writing this post, nor do I own any shares in any company I've mentioned. I encourage any reader to do their own diligent research first before making any investment decisions.