4 digital marketing analytics secrets every business should know
You want to be simple with digital analytics, so your efforts are more focused.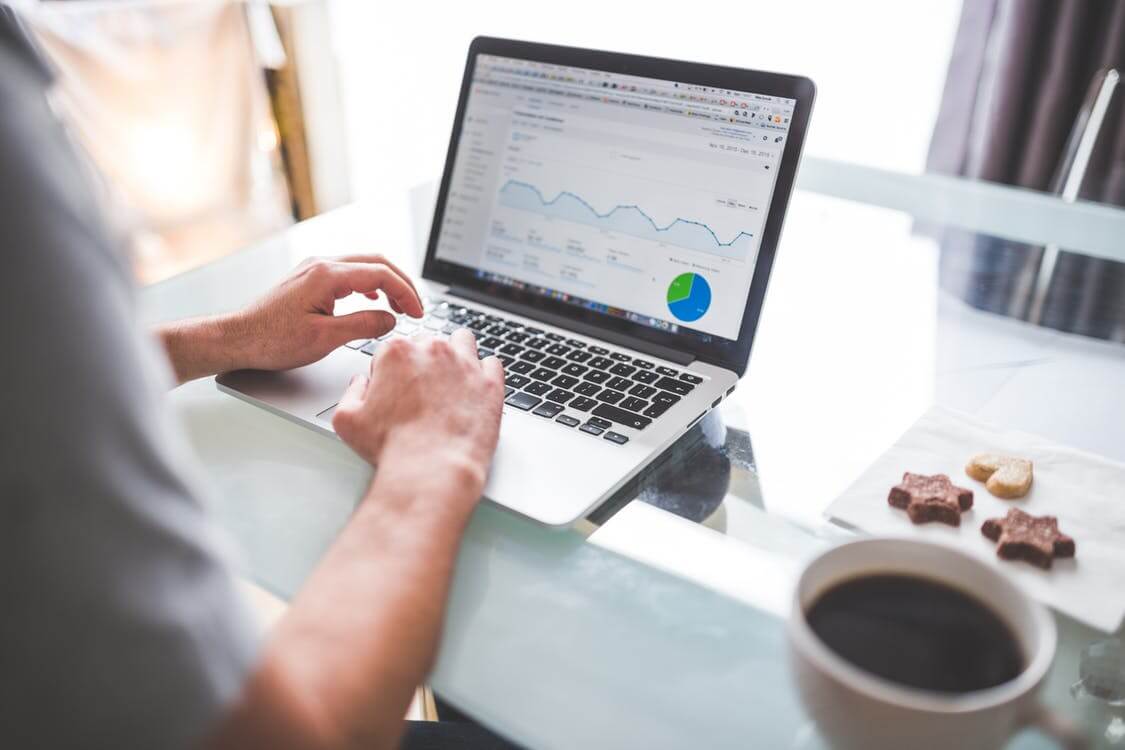 Digital analytics can help you spread the word about your brand. After all, it's crucial to use data if you want a clear understanding of the ROI of your marketing campaigns. You'll make more money with less work if you use data properly.
Without digital marketing analytics, all of your social media and email marketing will be guesswork. How will you know which of your tactics are driving the best results? You don't want to waste your time on bad marketing. Measure your data and get your marketing back on track.
Conversions are king
Vanity metrics are your worst enemy. They waste your time and energy. Focusing on small statistics like Facebook followers or Instagram likes is a low-value use of your time. You can spend months building up your social media statistics without accomplishing anything meaningful.
Instead, your digital marketing analytics goal is to find your key performance indicator (KPI). When your KPI goes up, you will know that you are making more money. It's a single piece of data that your entire business strategy can be centered upon.
The KPI will usually have to do with conversions. For example, for every one hundred people who visit your landing page, how many of them buy a product? That is a perfect digital analytics point to focus on.
If you can improve the conversion rate on a landing page, the only other thing to do is to drive more traffic. That's a maximum of two variables, conversion rate and amount of traffic, which directly result in increased revenue for your business.
You want to be ruthlessly simple with digital analytics. The simpler your analytics are, the more focused your efforts will be. If you can find KPIs like the examples mentioned above, you are golden.
Compare different tactics
Once you are measuring the right KPIs, you can start using A/B tests to growth hack your results. You compare the results from two different versions of a tactic to see where the KPIs are best.
Email marketing is a good place to start with A/B testing. Send different versions of the same email campaign to various segments of your list. Track click-through and response rates to see which version does better.
You can A/B test different customer service tactics as well. Customer service is all about understanding the customer and solving their problem. You could write a variety of scripts to handle common situations, using customer surveys to measure which scripts generate the most customer satisfaction. Over time, this method can lead to a well-oiled machine of customer service success.
Over time, you can test the performance of every email and landing page in your entire fan funnel. This will fine-tune your entire business.
The 80/20 rule
You can use the 80/20 rule to eliminate time-wasting marketing activities. Analyze the results of all of your digital marketing efforts. Include conversions from all of your social media platforms, your various email campaigns, and everything else.
Out of all of these marketing tools, what are the 20% that perform the worst? Get rid of those. It's that simple.
Why waste time on digital marketing that doesn't work? The 80/20 rule is a powerful digital marketing analytics secret that can save your business money.
Digital analytics is for everybody
Your business needs to use digital analytics. After all, it's only a matter of time before your competition starts using data. It's quick and easy to determine your key performance indicators and begin measuring them.
If you use A/B testing and the 80/20 rule, you'll massively boost your KPIs. Repeated application of these testing and prioritization frameworks are the key to rapid growth in any industry. Be persistent and hard-working in your attempts to master digital marketing analytics.
—
DISCLAIMER: This article expresses my own ideas and opinions. Any information I have shared are from sources that I believe to be reliable and accurate. I did not receive any financial compensation in writing this post, nor do I own any shares in any company I've mentioned. I encourage any reader to do their own diligent research first before making any investment decisions.