4 personal branding tips for finance professionals
Having a personal brand allows you to sell your image better, impress clients more and make yourself a trusted financial professional.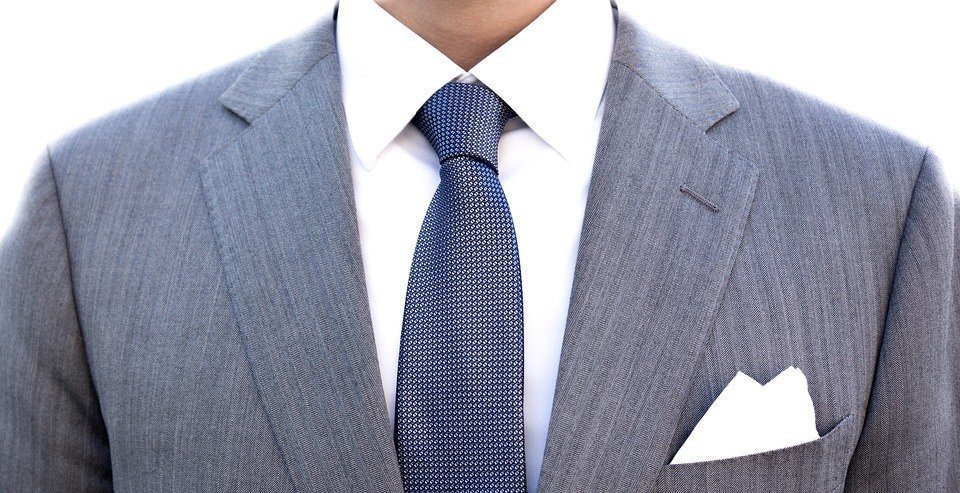 Have you ever struggled to make your clients realize that you're the best finance guy in the market? Have you ever realized that selling yourself isn't working?
Well, selling yourself is just the beginning, you have to develop your image and convert yourself into a brand that will impress your clients. Your image will sell faster as a finance professional.
When you say, "Price is what you pay, value is what you get," people might question. But when Warren Buffett says it, it becomes a quote, and it is widely accepted and trusted.
That's the power of personal branding.
According to Scott Stratten, you have to be so good that they cannot ignore you. In today's fast-paced internet-powered economy, when your clients have access to all of your competitors in no time, personal branding helps you stay ahead of the game. Personal branding makes you stand out from the crowd. It makes you trustworthy, authentic, authority, different and more.
Let's put an end to the lifelong struggle by following these personal branding tips that will make you a next level finance professional.
Set goals
Let's start by creating a plan of action. Set goals, and create an action plan as to how and when you'll achieve your personal branding goals. Goals and deadlines will help you in monitoring your progress.
For instance, you can start off by creating your own blog. You can then join a few top financial forums to become an active member. And so on.
If you'll not set goals, you won't be able to push yourself and monitor your performance. Eventually, you'll stay there where you are in your career.
Create your own unique voice
Your voice will make you different and recognizable. An important aspect of personal branding is to make yourself appear as a person — not another financial service provider.
According to Vivek Bapat, you should create a personal voice, not just a personal brand.
Your voice has three components:
– Your story (Who you're, your experience and learnings)
– Your identity (What makes you different)
– Your value (What value your clients will get from you)
If you don't work on developing your personal voice, you'll get lost among other financial experts, and this is one big mistake that every other "financial guru" makes.
Build a team
We live in an age of knowledge commerce where knowledge is shared and monetized. Think of all the content that is available on the internet, it is nothing but knowledge. What could be better than using this knowledge to build and grow your business?
There comes a time when you need a few additional helping hands to manage your consulting business. You cannot do it alone for an indefinite period of time. When you recruit new employees, you have to train them so they can become a part of your business swiftly. That's where you can use knowledge to train and educate your team all at once.
Leo Kanell, who is the co-founder of Fundwise Capital, used a similar technique to grow his team through knowledge commerce platform Kajabi. He used Kajabi to build a team that helped him grow his business.
But he didn't stop there. When he developed a collaborative and well-trained team, he used the exact same platform to generate revenue for his business. He used Kajabi to sell online courses that helped him onboard new consulting clients.
So it is all about knowledge and how you use it to expand your business. It can help you directly by generating revenue and indirectly by helping you train and develop your employees. In either case, you will be growing your business.
Manage your reputation both offline and online
Managing your online reputation is tough.
Because the internet is gigantic and you never know what someone might write about you on some random blog or forum.
You have to save your personal brand from negative feedback and reviews by active social listening—a process to monitor online conversations to understand what customers and people are saying about you.
Use tools like Mention to get notified of when someone posts anything on the internet about you or your brand. You can track several keywords and phrases related to your personal brand with this tiny tool.
Handle negative feedback smartly by responding and solving the problem. As your personal brand will grow, you will get all types of feedback from customers, and if you don't respond, it will hurt your personal brand.
Are you ready to become one of the top finance professional in your niche?
Build a personal brand, grow your business, and live your dream life.
—
DISCLAIMER: This article expresses my own ideas and opinions. Any information I have shared are from sources that I believe to be reliable and accurate. I did not receive any financial compensation in writing this post, nor do I own any shares in any company I've mentioned. I encourage any reader to do their own diligent research first before making any investment decisions.