5 characteristics of successful small restaurant owners
A restaurant business is time-consuming and involves interaction on a daily basis. Here are some traits of a successful small restaurant owner.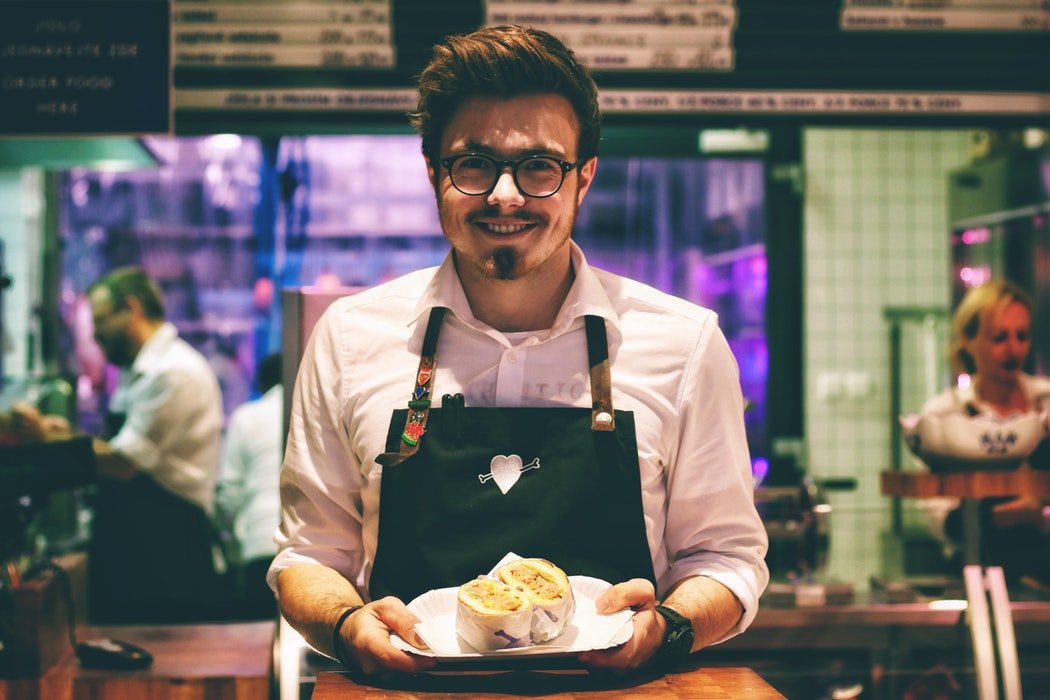 Running a successful business is a lot of work, but at the same time, it will require you to possess certain character traits. A restaurant business is not one you run with bad behaviors and insensitivity.
It is crucial that you understand human relations are a critical thinker and an effective leader. These are some of the character traits that successful small restaurant owners possess.
1. Problem-solving skills
One of the notable character traits of a successful small restaurant owner is the ability to easily solve problems. Problem-solving is a skill and most of the time comes with being open-minded.
Successful entrepreneurs are open-minded people and as such good optimists, critical thinkers and problem solvers. As a small restaurant owner, you need to be able to proffer quick solutions to any problem that may arise in the course of your business day.
This is because critical issues may arise on a daily basis, and if you are not results and solution driven, you may be stuck in the same place for a long time.
There will be pressing issues needing your prompt attention ranging from cookware, staff, power, equipment, delivery, and management as a whole. A successful restaurant owner is essentially a fast thinker and a problem solver.
2. Customer service savvy
Every business owner and entrepreneur needs to develop good customer service skills to thrive in his venture.
A restaurant owner is not left out. As a matter of fact, it is very crucial because you will be relating to people not just verbally, but with your menu as well.
Hence, being customer service savvy is a very important characteristic of a successful restaurant owner.
If you want to keep customers coming back to your restaurant, then you need to have good customer service skills. Every successful business owner must possess this trait in other to grow his customer base.
3. Knowledge of Restaurant Marketing (and Have a Written an Effective Marketing Plan)
A good knowledge of restaurant marketing is key if you want to be successful in the venture. Just like any other business, marketing is important to excel or grow.
Restaurant marketing will make your business visible to people searching for your kind of service, or in this case "cuisines."
Essentially, there is a target audience for small restaurants, and as the business owner, it is crucial that you understand the principles of marketing for success.
Successful restaurant owners have a good understanding of the market and the kinds of campaigns that are effective for the growth of the business.
4. Deep knowledge of customers psychology
Knowledge of customer psychology is also an essential trait or characteristic of a successful business.
It is not enough to be skilled in customer service and communication, you also need to understand the customer's psychology.
A good understanding of this subject matter will enable you to relate to various customers effectively, without crossing any boundaries.
This way, you know when to say what, what to offer and when to even make offers. People naturally gravitate towards places they feel most comfortable, so it is important that you do not push your customers away out of insensitivity.
You should also note that there are different strokes for different folks, in other words, what soothes Mr. X may not be appropriate for B. Hence, the need for customers psychology.
5. Leader
Finally, you must be a leader. As a small restaurant owner, you will run the entire business yourself, most of the time. This will involve managing people (staff), deliveries, and a host of other processes involved in the business.
You cannot do achieve any meaningful result with a haphazard attitude. Essentially, successful business owners are good leaders and not just bosses. Being an effective leader is one of the ways you will grow your small restaurant into a successful venture.
Apart from being in charge of operations, you need to have a clear picture of where you're taking the business, what needs to be done and when, and also foster teamwork for growth.
In conclusion, running a successful restaurant or business does not happen by chance. The list of fundamental character traits you must possess as the business owner does not end here.
However, it is important that you build capacity by developing these skills/character set in other to thrive in your business.
—
DISCLAIMER: This article expresses my own ideas and opinions. Any information I have shared are from sources that I believe to be reliable and accurate. I did not receive any financial compensation for writing this post, nor do I own any shares in any company I've mentioned. I encourage any reader to do their own diligent research first before making any investment decisions.