5 great real estate markets for investors in 2019
These five real estate markets have great potential in 2019, and investors should take note and assess how these markets can fit into their plans.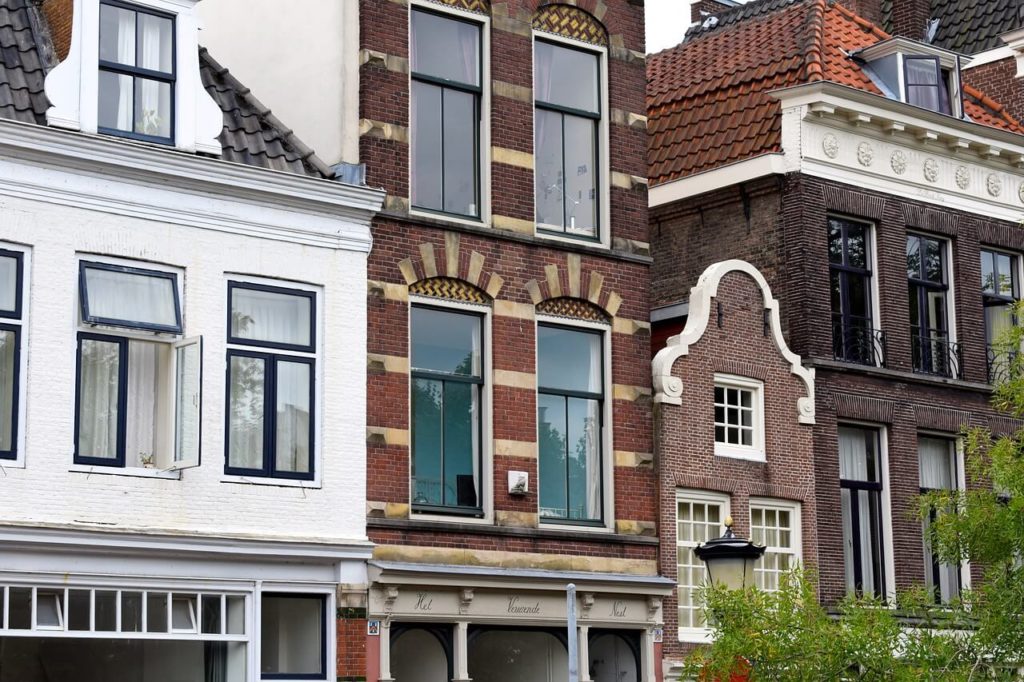 Diversification is a solid strategy to reduce risk in your portfolio. Risk is an inherent element of any investment, of course, and there are few better examples than real estate, but a little selectivity can go a long way. If you invest in this year's most promising sectors, you'll minimize your losses and maximize profit.
Nothing is guaranteed, but research has shown that the five real estate markets in this article have enormous potential moving into the new year. Investors should take note of the opportunities detailed below and assess how senior housing, student housing and other sectors might factor into their plans for 2019.
1. Senior housing
PwC's Emerging Trends in Real Estate 2019 Report claims that the senior housing sector will prove profitable for both investors and developers in the new year. The market is likely to grow as shifting demographics drive demand for nursing homes, independent living units, assisted living facilities and long-term care facilities.
Recent data and statistics support PwC's report, as the number of Americans 65 and older will reach 79.2 million by 2035. As the Baby Boomer generation ages, investors should take the opportunity to research senior housing developments, investing in newer properties with modern amenities if they can find them.
It's necessary to include the caveat "if they can find them" because the inventory of senior real estate properties is comparatively old beside other sectors. A disconcerting 58 percent of the stock is more than 17 years old, and 32 percent is more than 25 years old. Still, developers can make senior housing—and even nursing homes—a priority.
2. Growing cities
Growing cities such as Cleveland, Silver Spring and Fort Lauderdale all show promise in 2019, reporting rapid growth and high demand. For instance, home prices have been rising in the last year. Since home prices are generally an indicator of demand for houses and rental properties, signs are good.
Investors working within the limitations of a strict budget will also find these markets easier to access. They're not over-priced, and the greater availability of properties in attractive locations makes these areas an appealing investment opportunity. Still, strategies will differ from market to market, and caution is necessary.
Any investors interested in finding a property in a growing city should look for areas where the rent doesn't go more than 25 percent above the average. Staying within the Target Rent Range is advisable, as it's where investors usually find the highest concentration of renters, which is crucial during a recession.
3. Student housing
Real estate investors have a complicated relationship with student housing, and their hesitance to enter the sector is rational. The attitude and lifestyle of college-aged tenants often result in property damage and conflict. That said, investors who work past these problems tend to enjoy a broad spectrum of benefits.
The rising cost of room and board has made off-campus housing attractive to students—it's now an average of $2,238 less per year than on-campus living. Investors who purchase multifamily properties see high demand, along with stability through recessions and consistency through periods of market volatility.
Investors with properties in the student housing sector can also expect to see consistency across the board since lease renewals are often easier to obtain. Students usually know in advance if they plan to return to school the next year, which allows for a degree of predictability that's absent in other sectors.
4. Suburban areas
Urban revitalization in smaller U.S. cities has attracted attention to the suburbs. Millennials are the driving force behind this transition, and investors should take note.
The millennial generation makes up over one-in-three American workers. Therefore, the priorities of this valuable demographic become essential to understand. As they begin to show greater interest in single-family homes, the suburbs show substantial potential.
Investors might have a certain image in their head of a young, single bachelor when they think of millennials, but this picture is far—and getting farther—from the truth. Many millennials are choosing to settle down and start families, and as the demographic ages and evolves, the housing market will reflect their preferences.
5. Commercial properties
Investors who are familiar with residential real estate may hesitate to consider commercial properties, but evidence supports its profitability in 2019. An improvement in industrialization and trade opportunities, the introduction of Real Estate Investment Trusts and the popularity of co-working spaces are all affecting demand.
Co-working spaces, in particular, have taken center stage, and the industry's rapid growth makes commercial properties with flexible design a top choice for investors. With the flexible space/co-working sector expanding, the future for commercial real estate is bright.
If it doesn't exceed their budgetary limitations, investors should seek and purchase modern commercial properties that incorporate flexible design elements into their space. These features include movable desks, adjustable walls and other furnishings that allow for simplified rearrangement and new configurations of a work area.
Mitigate risk and ensure profitability
Investors who research and review the five markets detailed above can mitigate risk and ensure the profitability of their portfolios. Although their success depends on variables outside of their control—and beyond the speculation of experts—certain sectors in real estate show promise in 2019.
Senior and student housing, growing cities, suburban areas and commercial properties deserve attention moving forward. Investors should look into these opportunities today.
—
DISCLAIMER: This article expresses my own ideas and opinions. Any information I have shared are from sources that I believe to be reliable and accurate. I did not receive any financial compensation for writing this post, nor do I own any shares in any company I've mentioned. I encourage any reader to do their own diligent research first before making any investment decisions.