5 useful hacks to keep in mind when booking flights
Booking your next flight can be cheaper if you know how to tack advantage of upgrades, loyalty programs and more.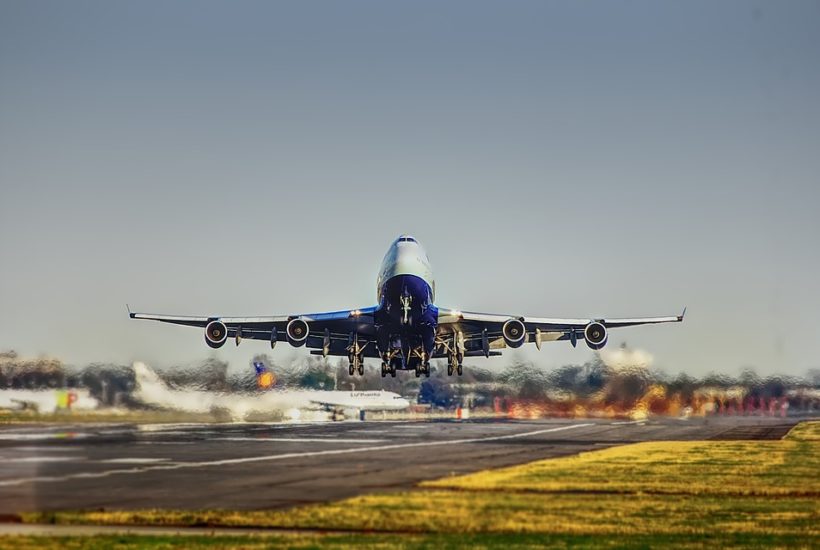 Whether we're traveling for business or pleasure, few of us use travel agents to book our flights anymore, and figures from the Bureau of Labor Statistics show that the number of fulltime travel agents in the U.S. dropped from 124,000 in 2000 to just 24,000 in 2014.
But although booking our own flights online has become pretty straightforward, most of us could still save a good deal of money or at least get more bang for our buck by employing a few simple tricks when purchasing our airline tickets.
So if you want to get more for your money when booking your next trip abroad, here are a few hacks to keep in mind.
1. Make the most of loyalty programs
Most airlines have their own loyalty programs that allow you to build up points with every flight you take. These points can later be used for discounted flights or upgrades. So if you're a frequent flyer it makes sense to sign up for some of these programs, especially if there are certain airlines you fly with on a regular basis.
Of course, if you fly with a lot of different airlines you may end up joining a number of different loyalty programs and have points scattered across several of them.
With this in mind, it's a good idea to use an online mileage manager or app to keep track of everything, particularly because many loyalty programs have partnerships that allow you to exchange points with other brands.
2. Take advantage of free stopovers
If you're not on a tight schedule, you can see multiple destinations for the price of one by taking advantage of stopovers to enjoy quick city breaks and weekend getaways before arriving at your final destination.
A stopover, unlike a layover, allows you to stay in your connecting city for more than 24 hours and less than the duration of your entire trip. This is usually an option when flights are routed through the airline's hub city. Call up your airline or use the flight search engine's multi-city option to check if you can spend a few extra days in a connecting city at no extra charge.
3. Look for free upgrades
Getting a free upgrade can turn an otherwise harrowing journey into a luxurious getaway, so it can't hurt to look into getting a free upgrade for long-haul flights. But how should you go about this?
First of all, if you're a member of an airline's loyalty program you'll generally have a better chance of securing a free upgrade when spaces become available, so it's worth the extra few minutes that you spend signing up to an airline's frequent flier program.
The best and simplest way to be considered for a free upgrade is to inquire about it at the check-in desk. Your chances of securing one will be better if you're checking in early or at least on time, well-dressed and traveling solo.
4. Search for flights in incognito mode
If you're like most people, you probably do a bit of shopping around before booking your final ticket to see whether booking different dates or airlines will help you save money.
But although comparing prices is definitely a good idea, you should always make sure you either clear the cookies in your browser or switch to incognito mode before you begin searching. This is because airlines can make use of your search history to show you different prices based on the travel dates you eyed up in previous searches.
5. Choose the right days to fly
You're probably already aware that flights get more expensive around special occasions like summer, Christmas or New Year's, but even the day of the week you choose to fly can make a difference. As a general rule, weekend flights are more expensive than midweek flights, and the best days to travel for reduced airfares are Tuesdays and Wednesdays when there's less competition between business travelers and holidaymakers.
If you're very flexible on travel dates, you should also consider signing up for price alerts so you'll get an email whenever there's a special offer for a route you're interested in.
—
DISCLAIMER: This article expresses my own ideas and opinions. Any information I have shared are from sources that I believe to be reliable and accurate. I did not receive any financial compensation in writing this post, nor do I own any shares in any company I've mentioned. I encourage any reader to do their own diligent research first before making any investment decisions.