5G to offer businesses abundant opportunities in 2019
5G is set to expand the capacity of today's technology. Here's how the 5G network can play a role in emerging trends and enterprises.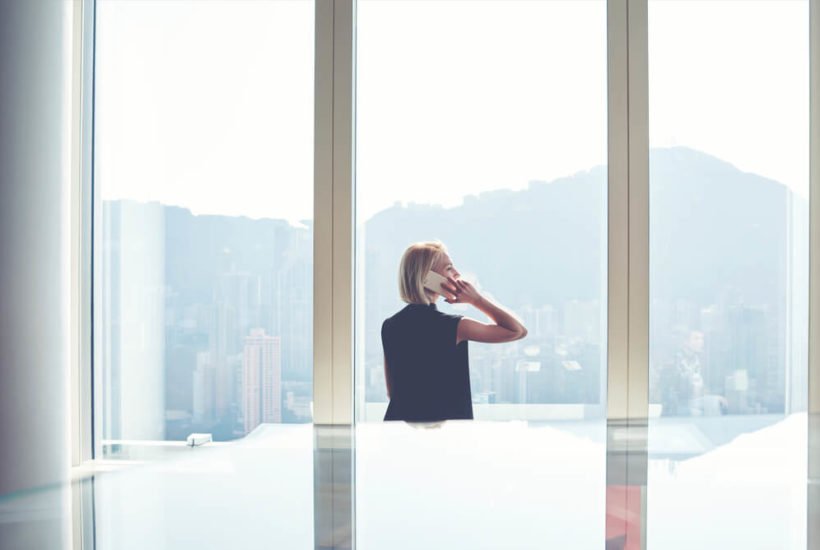 The next generation of wireless technology has far-reaching implications for the future of business. As we continue into 2019, companies across a broad range of diverse industries will enjoy the benefits of 5G networks, moving beyond the limitations of their physical locations in new and exciting ways. But what does 5G mean, exactly?
Providing a simple definition, 5G stands for fifth-generation cellular wireless. Each generation has improved upon the last in data transmission speeds, reducing latency and increasing the number of devices a user can connect at the same time. In other words, 5G has expanded the capacity of today's technology.
How this change will affect enterprise in the United States in the coming year is exciting to speculate about, and in this article, we'll detail what business owners and entrepreneurs should expect as their network improves. It's clear 5G will offer no shortage of opportunities, and we'll examine them in greater detail below.
1. Emerging trends in 2019
A 5G network will boost the speed of a mobile device, of course, but its potential extends far past the realm of smartphones into uncharted territory. When you understand how this new technology works, it's clear a faster smartphone is only one possibility of hundreds, and hardly the most impressive.
The latest generation of wireless network will enable hybrid and cloud applications, including cloud-based graphics rendering and machine learning. With this expanded capacity, virtual reality augmented reality and gaming will all see a massive improvement. The gigabit speeds of 5G will also eliminate the need for wires.
Even without wires, networks will feel instantly responsive due to sub-millisecond air latency, and 5G's ability to support 10 times as many devices will significantly reduce power consumption profiles. As this technology continues to develop, it'll serve as the foundation to the rapidly growing Internet of Things.
For those who are unfamiliar with the Internet of Things — or IoT, as it's otherwise known — it's a system of interconnected devices which interact and exchange data. Though this sounds simple enough, increased connectivity between electronics, software, and actuators will have a massive impact on today's businesses.
2. Impact of 5G on enterprise
The improved capacity of wireless networks and associated transmission speeds will change the nature of business on a fundamental level. While many unknowns still exist, it's safe to infer the advances in virtual reality will have an enormous effect on industries like real estate. The popularity of PropTech already indicates this.
As real estate professionals adopt new technology to market properties, virtual reality will likely see widespread use as a method for attracting tenants and buyers. These clients will use headsets with high-definition displays, and without a second of lag, walk through properties of interest without stepping foot inside of them.
5G networks also promise to minimize risk in dangerous professions, like those in construction and manufacturing. Lower latencies will provide a more responsive interface for remote positions, improving their applications and processes. For example, an employee could control a robot to work within hard-to-reach places.
Overall, 5G fixed wireless access will help businesses enhance communications, improve their operations and create new applications and automation opportunities. Regardless of industry, 5G has the potential to provide fast, reliable services which will boost productivity and simplify the lives of employees and owners alike.
Though there's still work ahead, and some have questioned the fledgling attempts of companies like Verizon, the 5G rollout represents a positive change which will pave the way for incredible innovation. Advanced networks enable today's businesses to reach heights of connectivity which were previously unobtainable.
3. A new era of wireless technology
As the country enters a new era of wireless technology, business owners and entrepreneurs across a range of different industries will see the capabilities of 5G networks. Faster data transmission speeds may not seem like much at first glance, but when you understand what this speed allows for, its potential is enormous.
Gradually, throughout 2019, consumers and companies will gain access to fifth-generation cellular wireless. Whatever comes next, it'll be exciting to watch.
(Featured image by DepositPhotos)
—
DISCLAIMER: This article expresses my own ideas and opinions. Any information I have shared are from sources that I believe to be reliable and accurate. I did not receive any financial compensation for writing this post, nor do I own any shares in any company I've mentioned. I encourage any reader to do their own diligent research first before making any investment decisions.