6 must-visit museum openings in 2018
Some museums to visit are the London Museum of Photography, Grand Egyptian Museum, and the Guardian Art Center.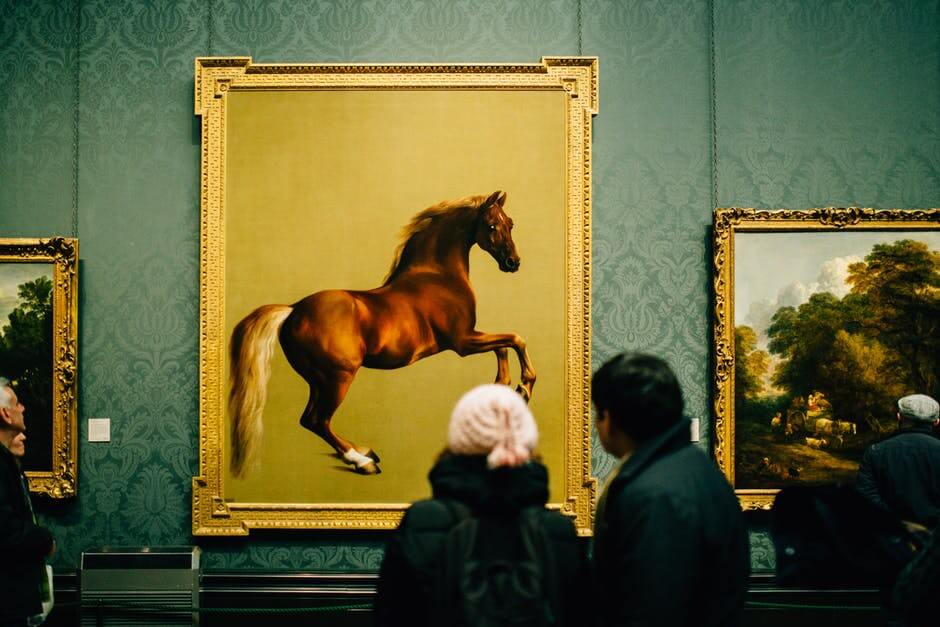 Each year, fans from all over the world look forward to the different museum openings. This year is no different as many museums are set to be opened as the year goes by.
In 2017, CNN reported that there were monumental openings that wowed fans due to their architectural beauty. Among them were the Louvre Abu Dhabi in UAE, designed by Ateliers Jean Nouvel, and it is allegedly worth $653,470,224. Louvre Abu Dhabi debuted in June last year. On the other hand, the brilliance of Adrian Smith and Gordon Gill was on full display at Astana World Expo in Astana, Kazakhstan. It featured an earth-friendly theme with zero-energy design and sustainable urbanism.
The King Abdulaziz Centre in Dhahran, Saudi Arabia was also opened during the latter part of 2017. Its smooth façade was made of winding steel tubes, and it houses a library, education center, auditorium and museum in one. Worth mentioning, too, are the Second World War Museum in Gdansk, Poland; Museum of the Bible in Washington, D.C.; Morocco's Yves Saint Laurent Museum; Museum of Contemporary Art in Toronto; and Jakarta's Museum of Modern and Contemporary Art in Nusantara.
With such monumental openings that happened last year, fans are in for a treat this time around as some museums will be opened to the public in 2018. Here are six must-visit for everyone.
1. Institute for Contemporary Art at Virginia Commonwealth University
Mark your calendars as it will debut in April 2018. This is located in Richmond, Virginia and considered the biggest privately funded art museum in the area. The estimated cost is $41 million, which added to the excitement of the public behind it. Steven Holl Architects, which was responsible for the Visual Arts Building at the University of Iowa in 2016 and the Lewis Center for the Arts at Princeton, designed this.
2. Nordic Museum
The public can view this museum on May 2018, and it is located in Seattle, Washington. The museum, formerly known as The Nordic Heritage Museum, was founded in 1980, and it will move to its new mammoth-sized 57,000-square-foot home carrying a rebranded name of Nordic Museum. The construction of this building has an estimated price tag of $45 million. A "vertically striated zinc skin" is wrapped around the building, giving it angular white walls. Mithun is credited with its design.
3. Guardian Art Center
This museum can be found in Beijing, China, and it will also open in May 2018. It functions as an auction house and a museum and "lifestyle destination" in one. Its design of brickwork and gray cladding was allegedly inspired by a renowned Chinese painting.
4. Grand Egyptian Museum
As its name suggests, this one is located in Cairo, Egypt and situated conveniently just a mile away from the famous Giza pyramids. It will open to the public in May 2018. The Grand Egyptian Museum has in the works for over a decade, and its construction carries a price tag of almost $1 billion paid by the government, some private funds and bank loans from Japan. Its main attraction will be the reveal of King Tut's tomb. Architecture firm Heneghan Peng from Dublin is credited for this masterpiece which can allegedly accommodate thousands of visitors per day in its 650,000-square-foot building.
5. Tai Kwun Center for Heritage & Arts
This museum in Hong Kong will be opened in the summer of 2018. Its name means "big station" in Cantonese. Herzog + de Meuron is credited for injecting new perspective in this walled heritage compound.
6. London Museum of Photography
Fans will have to wait until the latter part of this year before they can marvel at the insides of this building. This museum is located in London, England. The brothers Jan and Per Broman of Fotografiska in Stockholm wanted to bring their expertise in contemporary photography to London. This building occupies 89,000 square feet and is funded privately. The exhibitions will be open to the public all year round.