6 technology breakthroughs that hint at a great future for solar energy
There are now new technologies that can make solar power a reliable source of energy.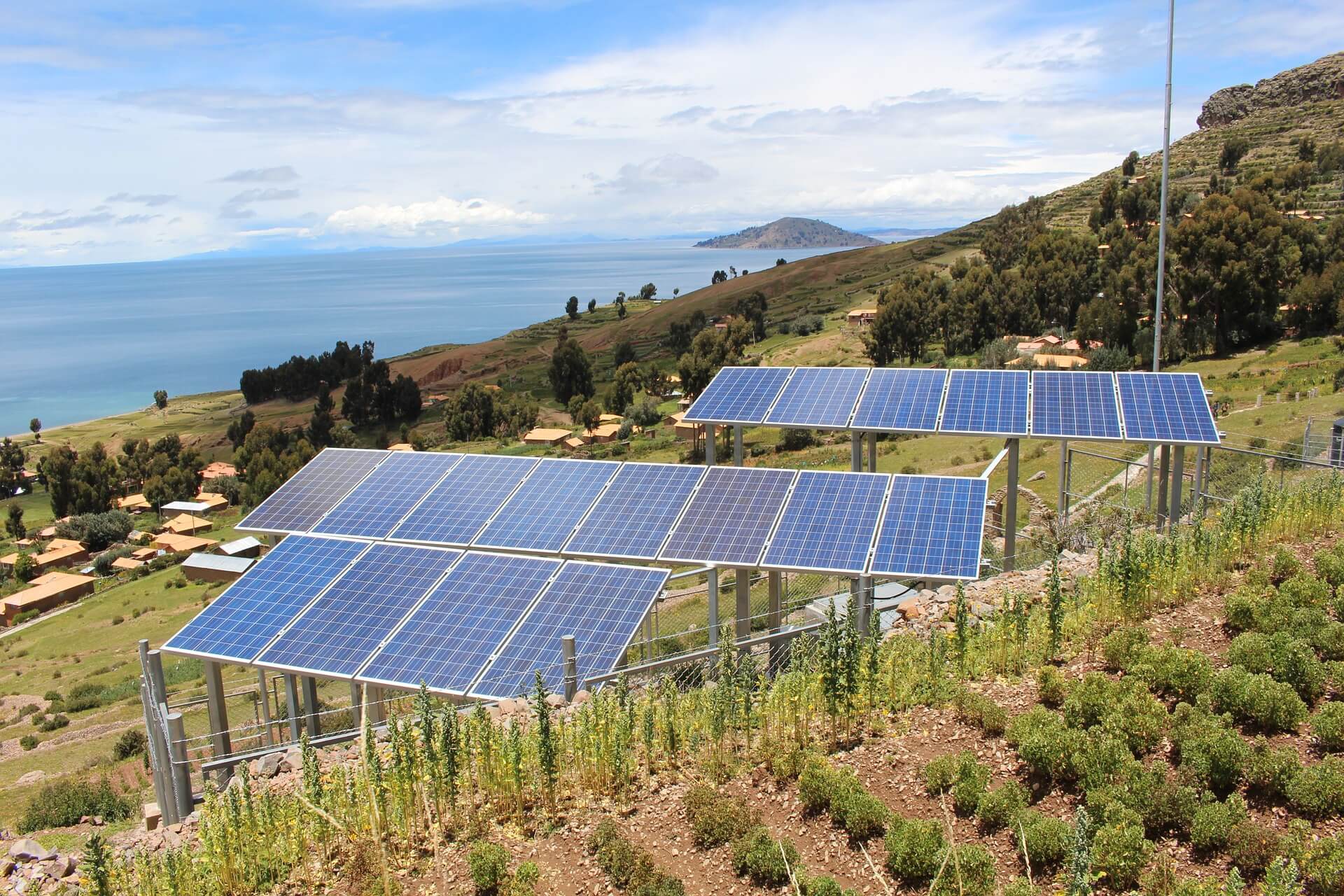 Solar energy has expanded rapidly in the past decade. An interdisciplinary MIT study touts solar energy as the future of energy by stating, "Solar electricity generation is one of the very few low-carbon energy technologies with the potential to grow to very large scale. As a consequence, massive expansion of global solar generating capacity to multi-terawatt scale is very likely an essential component of a workable strategy to mitigate climate change risk."
We've already seen the power of photovoltaic cells to generate electricity by trapping sun's energy. But these use a limited range of the entire solar spectrum and leads to a loss of energy.
That being said, there have been many new breakthroughs in technology, which clearly hint at a brighter future for solar energy by attempting to solve such glitches.
Let's explore a few of them:
1. New technology can make photovoltaic cells 70 percent more efficient
Up first is a technology that can increase the capacities of the already existing technologies to harness the potential of solar cells.
A new technology has the potential to enhance the efficiency of the current solar cells to about 30 percent and the credit for this goes to researchers at the Technion-Israel Institute of Technology.
The technology is based on an intermediate process, which occurs between the sunlight and the photovoltaic cells. The photoluminescence material created by them absorbs the radiation, coverts the heat and the light into optimal radiation needed by the cells, enabling higher conversions.
The inspiration behind this technology is based on optical refrigeration, which works for cooling the emitter.
The group of researchers working on this technology, aim to demonstrate a fully functional device with a record efficiency within the next 5 years and if they are successful in their endeavor, this surely is going to become a disruption in the solar energy industry!
2. Bio-solar cells
You heard it right.
In a bid to produce non-stop electricity, researchers connected nine bio-solar cells in a bio-solar panel. This led to the generation of the maximum wattage of any existing small-scale cells that were of similar nature.
These identical cells were placed in a 3×3 pattern so that they appeared as a stackable and scalable panel and could generate electricity from the "photosynthesis and respiratory activities of the bacteria in 12-hour day-night cycles over 60 total hours."
This usage of cyanobacteria to harness solar power is one of the best sources of clean and sustainable energy and it can pave the way for a better future of solar power. 
3. Virtual power plants
When you have an excess of solar energy, you will soon be able to trade it with another solar-powered home in the future.
This has been made possible by sonnenCommunity, a cloud-based virtual power plant launched roughly 3 years ago. It now has approximately 8000 homes with solar panels, which are interconnected with SonnenBatterie or an energy storage unit developed by the German company Sonnen in 2010. This way, people can directly work with grid operators to manage the energy flow and save energy bills.
Available in Frankfurt, this technology has the potential of making waves elsewhere as well.
4. Floating solar farms
What happens when there's a shortage of space for installing large-scale solar systems on the ground?
Answer: Switch to floating solar firms.
A French company called Ciel & Terre International has been developing these large-scale floating solar solutions for the past 6 years starting from 2011.
The Hydrelio Floating PV system developed by them allows the installation of the standard PV panels on water bodies such as canals, ponds, reservoirs and quarry lakes. This makes the system quite simple and affordable as compared to their ground-mounted alternatives. This can solve the problems of several counties and works amazingly well for water-intensive industries.
The best part is that the entire system can be easily installed or dismantled. Also, it can be effortlessly adapted to electrical configurations, scalable and doesn't need any tool or heavy equipment.
The eco-friendly and fully recyclable system is getting a lot of attention for all these advantages that it brings to the table.
5. Get solar power from space
Soon, you'll be getting solar power directly from space!
This is made possible by the Japanese Space Agency (JAXA)'s Space Solar Power Systems (SSPS), which aims at transmitting energy from orbiting solar panels by 2030. The base for this technology lies in wireless power transmission, a demo of which was conducted by Mitsubishi Heavy Industries Limited (MHI). The company carried out a test in which 10 kW of electricity was transmitted using a microwave unit. LED lights on a receiver, which was kept 500 meters away, confirmed the power reception.
Space solar farms will, therefore, be in-demand in the years ahead.
6. Highly transparent solar cells
It is now possible to unleash solar power using see-through materials. This breakthrough technology can meet the high demands of electricity and reduce the usage of fossil fuels by harvesting power that's almost equivalent to those produced by the bigger and heavier rooftop solar units.
Pioneered by Richard Lunt, the Johansen Crosby Endowed Associate Professor of Chemical Engineering and Materials Science at MSU and his colleagues, this transparent luminescent solar concentrator can be placed on a window to create solar energy sans any view obstruction.
The system uses special organic molecules, which can absorb the invisible wavelengths of sunlight. These materials are capable of converting this energy into electricity and can be used anywhere that uses a clear surface such as rooftops, cars, cell phones etc.
It won't be surprising if these solar cells start becoming more mainstream and find everyday applications.
Wrap up
These are some instances of path-breaking efforts that made by scientists, researchers and companies worldwide, who have dedicated themselves to carving a better future for solar energy and making it cheaper and easier for using.
With the continual improvement in this direction, the day is not far when we will have solar energy as one of the prime sources of energy both for personal and commercial use. Until then, let's keep an eye on the latest developments.
—
DISCLAIMER: This article expresses my own ideas and opinions. Any information I have shared are from sources that I believe to be reliable and accurate. I did not receive any financial compensation in writing this post, nor do I own any shares in any company I've mentioned. I encourage any reader to do their own diligent research first before making any investment decisions.