6 travel destinations for the Christmas holidays
Some places you can visit for a holiday vacation are Jamaica, Malta, Honolulu, Dubai, Amsterdam, and Barcelona.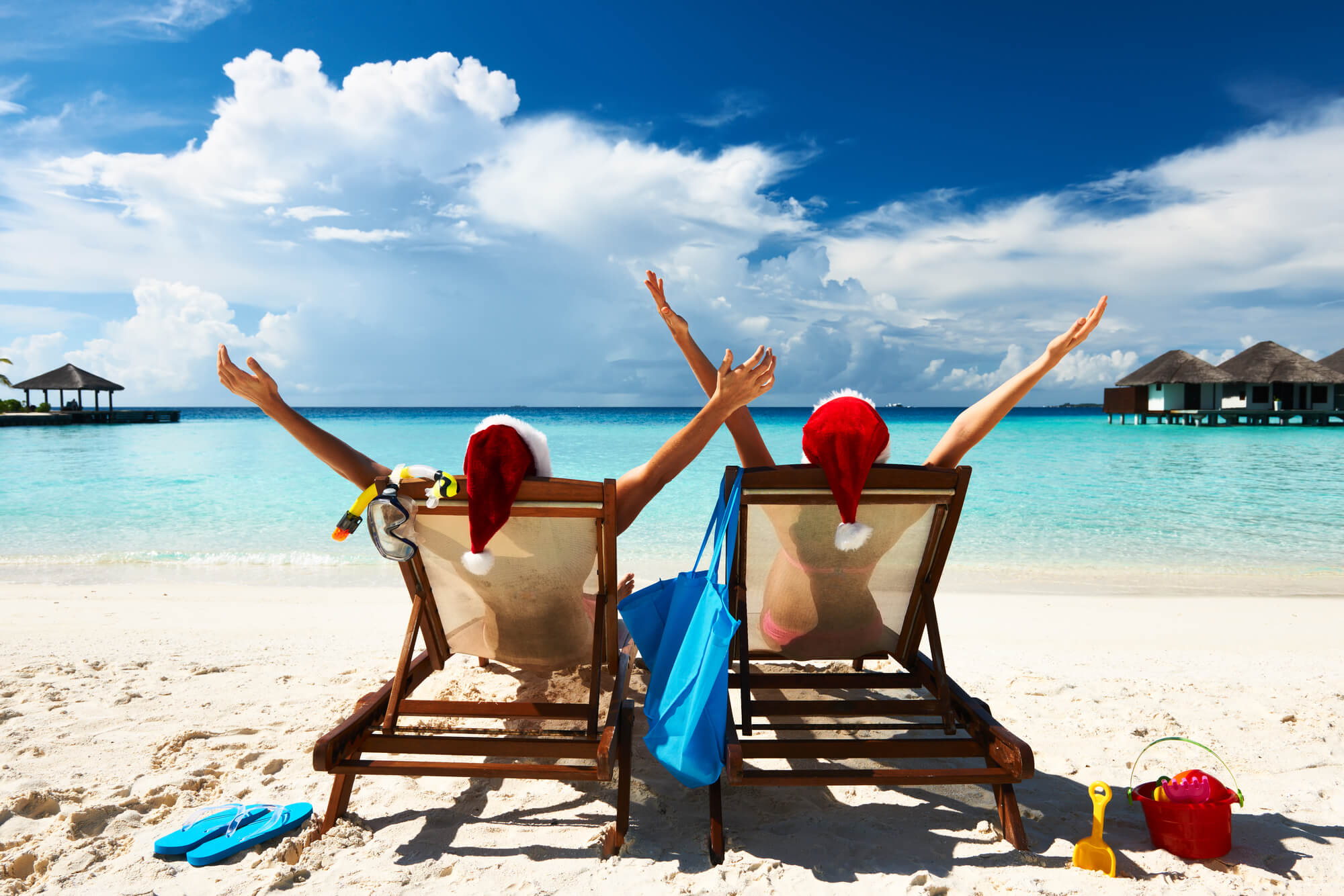 We often tell the best stories while out traveling as this activity often allows us to veer from our usual schedules. If you have a 9-to-5 job, traveling is a welcome escape from the norm. If you're a digital nomad, traveling offers a good mix of work and play. That said, there is also an element of unpredictability when we travel even if you have a set itinerary in mind, making the activity all the more exciting.
More Americans expected to travel in 2017 and in winter
According to a survey published early in January 2017 by the non-profit group AAA, 42 percent of Americans planned to take a vacation in 2017. One-third or about 30 percent of American adults said that they are likely to take a vacation in 2017 compared to 2017 and that they are on the lookout for a new kind of travel experience. Moreover, the survey also revealed that vacationers are planning to take trips to warmer destinations both in the United States and abroad.
AAA senior vice president of travel and publishing Bill Sutherland said that today's travelers are "seeking experiences that are unique and immersive" and that means going on a road trip to a popular domestic destination or an exotic international locale.
In a separate finding, the AAA also said that there are more Americans traveling during winter. The group projected that there will be 107 million Americans who are taking planes, trains, automobiles, and other modes of transportation for the year-end holiday period from December 23 to January 1.
Vicky Evans, the assistant vice president of AAA said that "Americans have more money to finance their travel plans, thanks to a stronger economy and growing consumer confidence."
If you are deciding to take a much-needed Christmas-to-New-Year's break, here's a short list of travel destinations to escape to this year:
1. Jamaica
Get some winter sun in the Caribbean's third-largest island, Jamaica. The island nation is popular among British tourists, and the resort areas of Montego Bay and Ocho Rios in the north coast has the most elegant resorts. Temperatures are in the upper twenties, while December to April is considered as the dry months before the hurricane season lasts from June to November.
2. Malta
Valletta in Malta is favored for its deep natural harbor, making it a crossroad for Europe for many centuries. See the St. James Cavalier Center for Creativity, which is a cultural hub housed in a 16th-century fort. For accommodations, choose to stay at the Castille Hotel which overlooks Malta's famous harbor viewed from the Castille Square.
3. Honolulu
Get your dose of tropical sunshine in the Hawaiian capital, Honolulu. The city offers excellent weather, plenty of outdoor activities like surfing and swimming, and many more. Honolulu is a perfect destination for both couples and families, and it's not hard to see why with its many magnificent natural offerings.
4. Dubai
The best time to visit Dubai in the United Arab Emirates is during the winter months. Temperatures are moderate, which ranges from the high 70s to low 80s. Dubai offers great beaches that line the Persian Gulf. The best time to book a trip to Dubai is during February, as the month sees the lowest airfare prices if you are coming from any of the airports from New York City. See the world's tallest building, Burj Khalifa, go exploring in the man-made Palm Islands, enjoy a desert safari, and experience indoor skiing at Ski Dubai.
5. Amsterdam
If you want a cooler winter vacation, head to Amsterdam in The Netherlands. There are plenty of trans-Atlantic flights that offer budget flights, for example, if you are flying out from the East Coast, roundtrip airfare costs $408 from New York. For accommodations, luxurious Dutch hotels offer a variety of winter deals, such as The Dylan, which offers a "Winter Along the Canal" package, while the Hilton Amsterdam has room rates that begin at $180 per night. Check out the city's museums, Heineken brewery cafes, or enjoy an indoor boat canal cruise.
6. Barcelona
Winter is the best time to visit Barcelona in Spain as travelers will get to enjoy azure skies and streets that are not filled with tourists. Winter in Barcelona is also considered exhibit season, and it's the best time to revel in Spanish cultural events. Temperatures are also favorable, and it rarely dips below 5C which is considered warm even in January.
(Featured image via DepositPhotos)