6 highly-anticipated wearable tech for 2018
Mobile technology is evolving and manufacturers are keen to introduce their newest wearables to the market.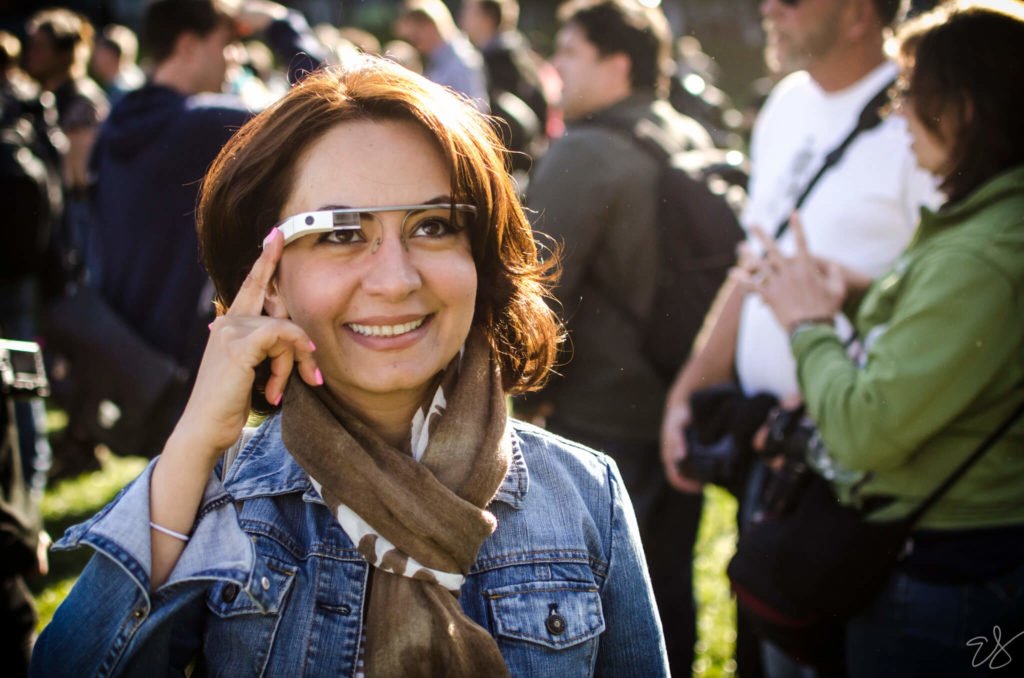 As mobile technology continues to mature, more electronics manufacturers are experimenting with wearable tech. While the idea dates back to 2001, most of the recent innovations were directly inspired by the recent Apple Watch – and the market has experienced explosive growth ever since.
1. OrCam MyEye 2.0
The OrCam MyEye is an assistive technology that is meant to help those with blindness and visual impairment. Originally founded in 2010, OrCam unveiled the first device to the general public in 2015. Currently, on its second iteration, MyEye makes it possible to read from any surface, recognize faces, separate colors, identify products and much more.
2. Tractive GPS tracker for dogs and cats
Most wearable gadgets are designed for humans, but the Tractive GPS Tracker for Dogs and Cats extends the next-gen technology to your pets, too. The process is simple enough: purchase the Tractive GPS 3G pet tracker at a one-time cost of $69.99, choose a service plan, which starts at $5.00 monthly for basic features, and you're all set!
The final step is to download the free Tractive GPS app to your smartphone— either iOS or Android— and begin monitoring your pet from a distance. The Tractive GPS Tracker for Dogs and Cats is helpful for locating lost or missing pets or even if you want to give your furry friends a little more freedom during their next walk.
3. Fitbit Smartwatch
Fitbit is already well-known for their line of wearable fitness devices, and 2018 will be another big year for the company. They have numerous projects slated for consumer release in 2018, including the Fitbit Charge 3. Expected to carry a price tag of approximately $150, tech-savvy fitness enthusiasts are already anticipating this piece of wearable tech.
Although details on the upcoming release are limited, the Fitbit Charge 3 will have all the features of its predecessors, including a sleek, streamlined design, a water-resistant housing, GPS-like functionality and data on your pulse and heart rate.
4. Reliefband
Virtual reality is a huge hit amongst modern gamers, but there is a substantial subset of consumers who literally cannot stomach the technology. As some of the current devices are known for causing motion sickness in some users, the Reliefband might be the solution gamers need.
Clinically tested and approved by the FDA, this is a piece of wearable technology that complements other, pre-existing gadgets. But it's not just for VR gaming. The Reliefband works with motion sickness caused by traveling, amusement park rides and even vertigo or pregnancy.
5. Nuheara IQbuds
With a price tag of just under $300, the Nuheara IQbuds are among the most expensive items we're looking forward to in 2018 – but they're also amongst the most useful.
If you're an audiophile, these inner-ear headphones provide high-definition sound, speech amplification, and dynamic noise control. Not only does this let you hear everything that comes from the earbuds, but it blocks out the surrounding noise of the world around you, too.
A built-in microphone lets you connect them to your smartphone for hands-free calls, and the earbuds feature an extended battery life for maximum portability. At 16 hours of Bluetooth streaming and 32 hours of hearing processing power, the Nuheara IQbuds are ideal for today's on-the-go consumer.
6. HButler MightyPurse
We don't often think of a purse as having next-gen functionality, but the HButler MightyPurse proves that mobile technology is compatible with nearly anything and everything. With built-in charging cables and an integrated, fully rechargeable battery, the genuine leather lets you charge your smartphone or other devices wherever you are and at any time of the day.
The HButler MightyPurse comes in dozens of different designs, so you'll be able to find one that meets your style. Prices start at $99. 
Wearable technology is the future of technology
From smart eyewear to GPS systems and everything in between, it seems the future of technology is in the wearables market. An estimated 215 million wearable gadgets will be sold by 2019, and the market is expected to exceed $150 billion by 2026.
It seems we've only seen the beginning of the wearables revolution.
(Featured image by Erica Joy via Flickr. CC BY-SA 2.0) 
—
DISCLAIMER: This article expresses my own ideas and opinions. Any information I have shared are from sources that I believe to be reliable and accurate. I did not receive any financial compensation in writing this post, nor do I own any shares in any company I've mentioned. I encourage any reader to do their own diligent research first before making any investment decisions.