7 neighborhood features to check before buying a home
Finding a perfect match between a safe neighborhood and your first home may look a bit daunting.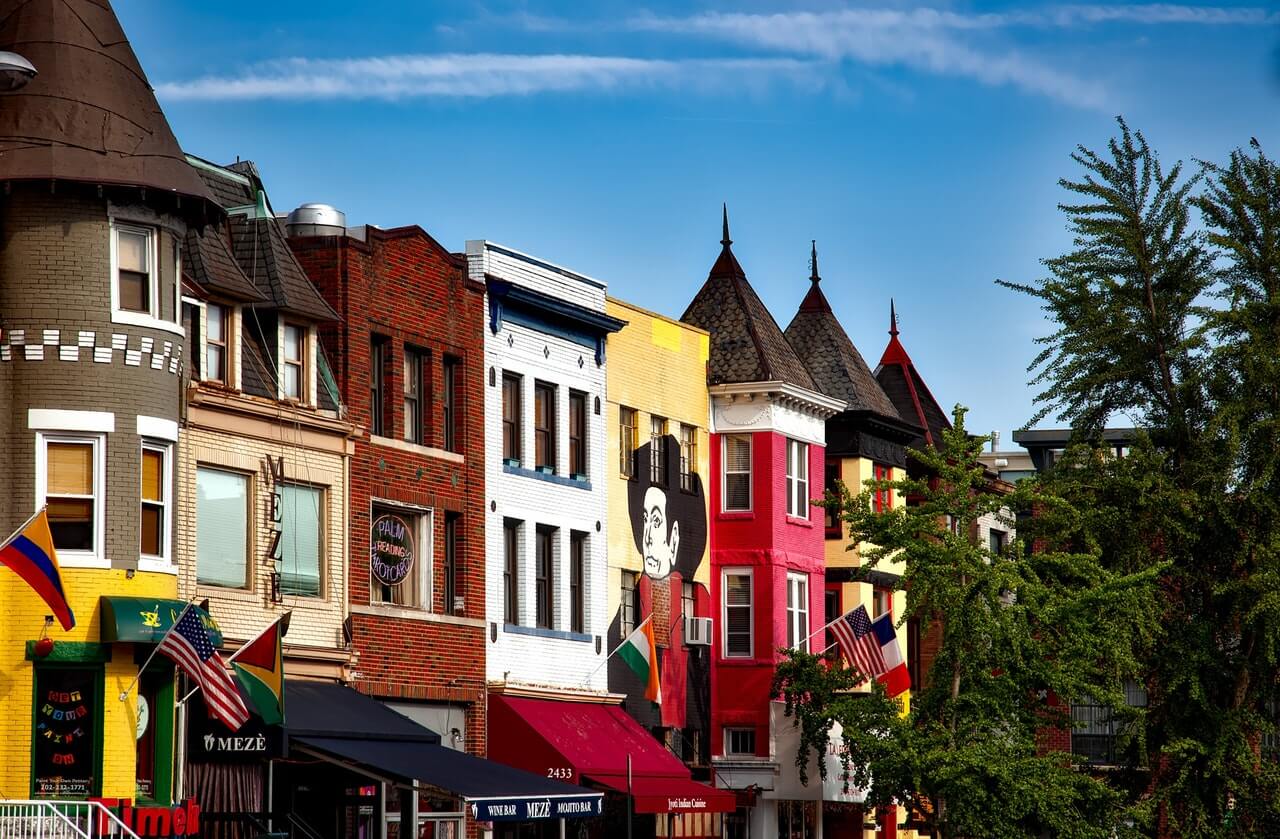 When you agree to purchase a house, you agree to accept the neighborhood as-is. It takes decades for a neighborhood to change, so homeowners need to know all neighborhoods' strengths and weaknesses now. Begin the search with a requirement list containing the information below.
Schools
A good education is a family's top priority, so nearby pre-school, elementary, middle, and high schools should naturally be in the neighborhood. Websites like Realtor.com and Zillow will show nearby schools with a rating so your child can attend the best establishments. Read online reviews and visit the school in person. If you don't have children, living near a school is a valuable incentive for future home selling.
Walkable amenities
Top websites like Realtor.com and Zillow will display gas stations, coffee shops, and grocery store amenities. Dig deeper and discover the nearest department store, shopping center, restaurants, banks, drug stores, gyms, laundromats, museums, parks, recreational activities, and theaters in the area. Active neighborhoods contain most amenities listed within walking distance.
Public services
Government services such as police stations, libraries, fire departments, ambulance services, hospitals, and community centers complement an active neighborhood. Good neighborhoods have at least one within a reasonable distance. To get around town, rely on public transportation. Progressive towns have bike lanes for bicyclists to travel around the city. Sidewalks, which provide runners, families, and dog walkers a clean place to walk, signal a business within walking distance. Neighborhoods without these specialties indicate a lack of public service maintenance.
Noise
Consequently, an active neighborhood doesn't necessarily equal a good neighborhood. An active neighborhood with tons of amenities contains noise aplenty. Noises originate from the neighbors, kids, guests, their pets, passersby, festivals/parades, airplane noises, train sounds, road/freeway traffic, and construction sites. The goal here is to live in a neighborhood with tolerable noise.
Determine a neighborhood's safety by driving through the street during different times of the day. Specifically, visit during mornings, afternoons, rush hour, at night, and on the weekends. Pay attention to the noise. Can you tolerate it?
Traffic
There's no need to live in a neighborhood where leaving the driveway is longer than the work commute. Busy streets make it difficult to cross the street too. Therefore, traffic forces residents to add minutes to commute time, which forces you to adjust wake-up time too.
Crime
Peek into neighborhood crime history at local police stations, real estate websites, and/or a Google search to shed light on the threat level. View histories of burglaries, murders, homicides, drugs, prostitution, vandalism, home thefts, auto thefts, petty theft, and sex offenders. While it's impossible to find a crime-free area, a low-crime area is acceptable.
Drive through the neighborhood and search for crime clues. Bars on windows, broken windows, graffiti on walls, empty homes, and nearby prisons indicate crime in the area. Listen for gunshots, yelling, arguing, loud music, and people walking in the middle of the street.
Vacant homes
Are quiet neighborhoods quiet due to quiet neighbors or vacant homes? Homes for sale, rental homes, boarded homes, condemned homes, and foreclosed homes dampen the neighborhood. It signals a high turnover rate. Crime is a likely reason, yet home maintenance, traffic, lease trouble, and eminent domain are equally plausible reasons.
Stop believing in the "quiet neighborhood equals a good neighborhood" scenario. Today's neighborhood gems contain minimal noise. Consequently, bad people live in quiet neighborhoods to reduce suspicion in illegal activities. 
Likewise, the "noisy neighborhoods are bad" scenario is inaccurate because most family-driven neighborhoods have noisy children and neighbors. In closing, the best neighborhood contains the positives you desire with few negatives. 
—
DISCLAIMER: This article expresses my own ideas and opinions. Any information I have shared are from sources that I believe to be reliable and accurate. I did not receive any financial compensation in writing this post, nor do I own any shares in any company I've mentioned. I encourage any reader to do their own diligent research first before making any investment decisions.