7 highly useful products for millennials working at home
Millennials working at home can benefit from a range of available products to become more efficient.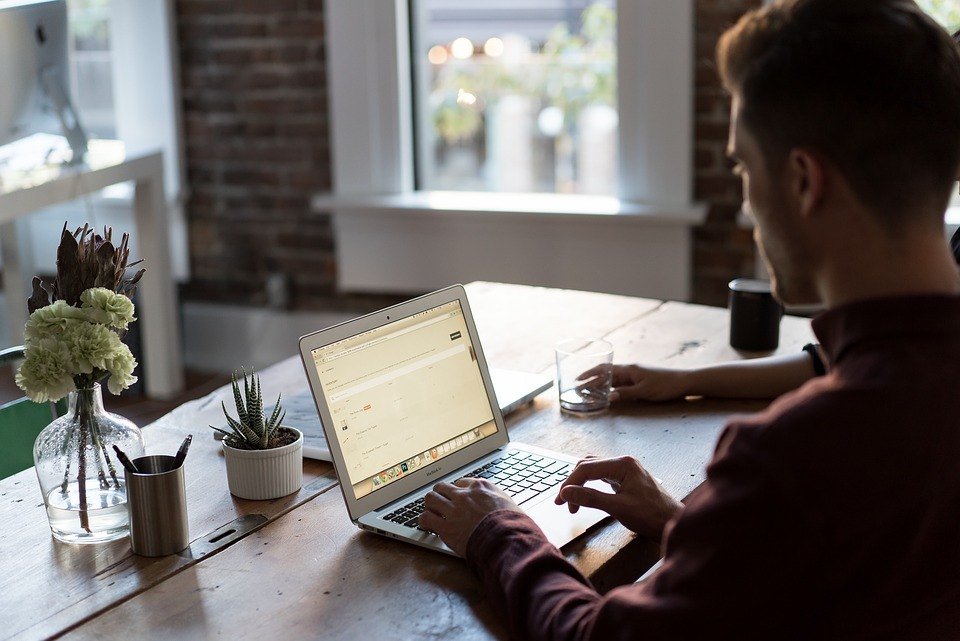 The "work from home" option is increasingly becoming more popular, especially among millennials. In the United States, 50 percent of the workforce holds a job compatible with partial teleworking, while 80 to 90 percent would like to work remote at least part time.
With the increasing trend of telecommuting, it's not hard to see why a lot of people choose this employment option. Its key benefits include increased productivity, reduced turnover rates, and a morale boost. In addition to that, it's eco-friendly and working at home gives one a certain freedom. You can choose where to work and your work hours. Certainly, this helps employees spend more time with the family. Finally, it's cost-effective for both the company and its employees.
A reliable laptop or desktop partnered with a quality internet plan is already a given when for millennials working at home. These are your main source of income, so make sure your computer and connection are working fine. On top of that, depending on your job, make sure to have enough space so apps and software can run smoothly.
However, aside from these two, here are some products that will help you work from home efficiently.
Alternative connection options
It's always good to have a backup plan especially when you're working from home. A telephone or having a smartphone are good alternative options to have on hand in case you need to contact someone in your team right away. Since most smartphones work with a data plan, your cellular connection coupled with a network extender will help improve your internet connection.
An example out on the market is the portable network extender from 5BARz International (OTC: BARZ). Users can easily set it up just by plugging it in and turning it on—without the clutter of wires. The network extender can enhance signals within an area of 4,000 square feet. This allows you to strengthen your cell signals (and in turn, your mobile data connection). It lets you have strong access to voice calls, text, and mobile internet anytime and anywhere at home.
Personal time and task management tools
Some people may have a difficult time to be productive, thanks to the many distractions of the internet but apps will help get you to start working. One productivity tool that will still allow you breaks is the Pomodoro technique, which sets times for working and short bursts for breaks. There's plenty of apps similar to the Pomodoro technique that are worth checking out, like Pomodoro Time or Focus Time.
If you're forgetful, there are useful apps that help you with that. Wunderlist creates a seamless to-do list and lets you set reminders for deadlines, among its many functions. There are also apps that will definitely help with time-consuming distractions such as Facebook or Twitter. They work by blocking the distractions for a specific time frame (say, during your working hours). For Mac users, SelfControl or Freedom does just exactly that.
Video conference apps
Keeping communications open is another important tool for millennials working at home. Skype offers free calls and chat so you can stay in touch with your team. You can send images and files over Skype if your file sharing sites are down or email isn't working. There is also Google+ Hangouts for Gmail users. It  allows you to broadcast what you're doing at home and lets you communicate via video, chat or voice.
Scanners and printers
While some people may be using scanners and  printers less and less, they are still necessities in your home office. They are especially important when you need to have documents printed or scan receipts for reimbursements. There will be plenty of times when you need to turn soft, digital copies to hard, printed forms and vice-versa.
Handheld scanners, such as the Apparent Doxie One, allows you to scan any type of document. These will be saved on an SD card. Inexpensive laser jet printers such as the under-$200 Brother HL-L5200DW should do the job of printing important work documents. In addition, the ink used for laser jet printers last longer than inkjet cartridges.
Power protection
Power outages and protecting precious equipment from power surges are the responsibility of millennials working at home. A power outage can lose you a client, delay a team's work or cause you to be absent without any notice. An uninterruptible power supply (ups) is a great investment for home-based workers.
The most basic and inexpensive UPS on the market is the CyberPower CP685AVR. If you have more money to splurge, the APC BR1000G Back-Up UPS Pro is a good option. Investing in a good UPS is a good move to protect your equipment and saves time and money from costly computer repairs. These will give you plenty of time to save documents and important data in case of a power outage.
Cloud storage options
Cloud storage helps millennials working at home share large files and collaborate on files. In addition, having your data backed up on cloud storage lets you access your data anywhere, anytime. Cloud-based sharing services such as DropBox lets you send large files to and from it. As it name implies, it's like an online receptacle of files. Google Drive store your files like an online hard drive. It also allows you to create online documents, spreadsheets, presentations and much more.
Software for team planning and coordination
More often than not, millennials working at home need to keep track of the team's progress are useful apps for team planning and coordination. An example of such is Basecamp, which allows for task and project creation, due dates, and tags. The base price for the tool is $20 per month and comes with 10 projects and access for unlimited users. A similar app is the widely-used Trello. It's a web-based project management tool which gets down to the minute details of a task through movable cards, lists, and boards.
It's not hard to see why telecommuting has become popular and it will continue to be so. Equip your home office with these tools along with a positive work attitude and you'll soon reap the benefits of telecommuting in no time.  While some of the items listed may be an investment, it will be a worthwhile one in the long run.
—
This article may include forward-looking statements. These forward-looking statements generally are identified by the words "believe," "project," "estimate," "become," "plan," "will," and similar expressions. These forward-looking statements involve known and unknown risks as well as uncertainties, including those discussed in the following cautionary statements and elsewhere in this article and on this site. Although the Company may believe that its expectations are based on reasonable assumptions, the actual results that the Company may achieve may differ materially from any forward-looking statements, which reflect the opinions of the management of the Company only as of the date hereof. Additionally, please make sure to read these important disclosures.