7 rules for successful fundraising for non-profit
Many of the non-profit organizations know how to raise funds and are expert in doing so. It is because they have built up their reputation as funding to a social or a noble cause, and have proven their integrity for the same.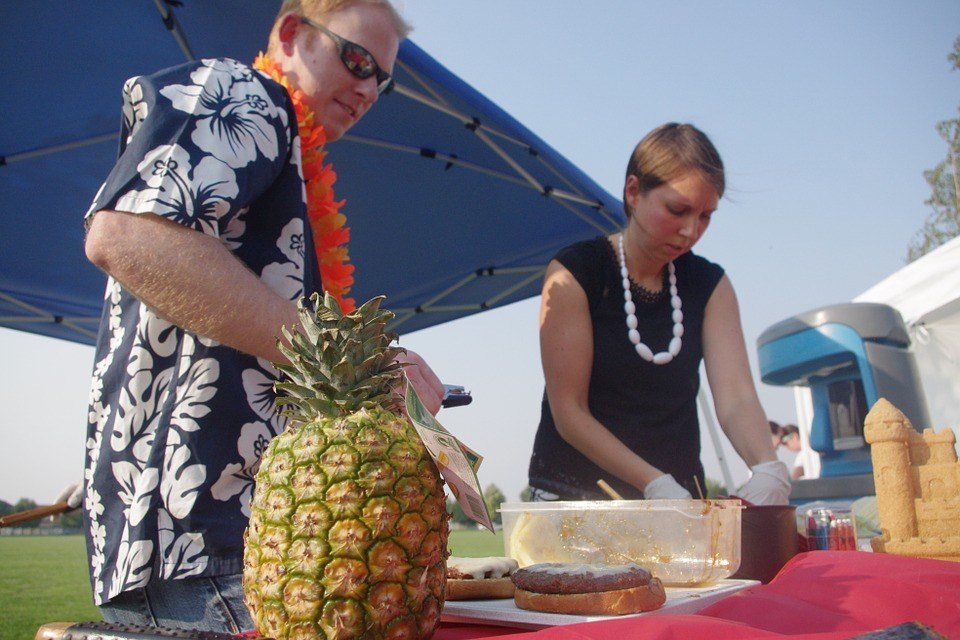 Nonprofit organizations work based on the funds raised from various donors and sponsors. They usually, work for a cause, normally, a social cause for which they raise funds through different sources. Fundraising is the basis of any non-profit firm, and it helps them to proceed with supporting their cause.
Fundraising is very unpredictable as it is unkown whether you will be able to gather your pre-decided amount. Many of the non-profit organizations know how to raise funds and are expert in doing so. It is because they have built up their reputation as funding to a social or a noble cause, and have proven their integrity for the same. Most of the successful non-profits follow some rules that are defined for them, which help them in successful fundraising.
The aim of the non-profits is not just to get the checks from the donors, but also to involve them in their activity of supporting the cause. Moreover, they want them to know how important they are to the organizations and that they are also a part of them and their cause and ultimately raise awareness. There are some rules which every non-profit firm should follow to have a successful fundraising.
1.

Know and understand your donors

The basic rule of fundraising for any nonprofit organization is to know and nurture their donors and have the ability to ask their support when needed. It should be done very intelligently and with honesty. Moreover, you can create a list of your donors and then follow up with emails, letter, or inviting them to your events. Make your donors understand that they are an important part of the firm as well as the cause.
2.

Educate your donors and make them aware

It is crucial for the non-profits to educate their donors to remove their fears of losing or wasting their money on any irrelevant cause. It is very important that they should know where their money is being used and how it is used. Moreover, they should know how the organization is working for the said cause. You can always assure them their peace of mind by showing your commitment. You should make them believe you and put their trust in your social cause. It is all about winning their trust with your honesty and integrity about the cause you are working for.
3.

Help the donors realize their own personal goals

Being a nonprofit organization, you can always help people find their personal fulfillment with the help of charity or donations. When people realize their personal goals through charity work, they will be instantly ready to give a helping hand in the form of donations to your organization. When people get involved with the momentum of your cause, they will also feel being connected with it from the roots and will have a sense of self-contentment and peace.
4.

Trust and integrity

Any relation in this world works on trust and integrity. This holds completely true in the case of your donors. It is utmost important that they should have their full faith in your nonprofit and the cause for which you raise funds and work. So, build a non-breakable trust with your donors and they will readily donate their time and money to your cause. Now, this non-breakable trust is built up through your years of reputation and hard work for the cause. Naturally, it will touch the hearts of the donors and they will feel connected with the cause.
5.

Respect your donor

It is undoubtedly true that you need to prove yourself to your donor not just in words, but in actions too that you care for them and their intentions. Your marketing will say it all but, words are just isn't enough sometimes, and they won't believe it. So, it is very important that you pay attention to your donors and make them realize how important they are for your firm and the cause. It is when things go wrong, in the inevitable situations, it is always the donor who comes out on top. Therefore, show your respect for your donors in your genuine actions and not just in words to get an effective flow of donations to your nonprofit.
6.

Focus on your current supporters

When you have already built up some donors for your nonprofit, it is vital that you focus on them rather than building the new ones. It doesn't mean that you should not get new supporters, but building new relations is more difficult than maintaining the old ones. It is always better to strengthen the old supporters and make them your lifelong donors.
7.

Add an element of fun to donating

You can do your market campaigning with a little fun by introducing different ways of raising funds. For example, you can have a car wash activity, a unique auction, an event or a carnival or a street fair. All these activities, of raising funds will make people interested and they will readily volunteer the raising of the funds.

There are lots of things that affect the fundraising for a nonprofit. It is essential you follow some rules that will guide you through an effective fundraising for your cause as mentioned above.

—

DISCLAIMER: This article expresses my own ideas and opinions. Any information I have shared are from sources that I believe to be reliable and accurate. I did not receive any financial compensation in writing this post, nor do I own any shares in any company I've mentioned. I encourage any reader to do their own diligent research first before making any investment decisions.