7 ways you can take care of your luxury car
A luxury car requires upkeep and maintenance. Here are some tips to ensure you take good care of your car the proper way.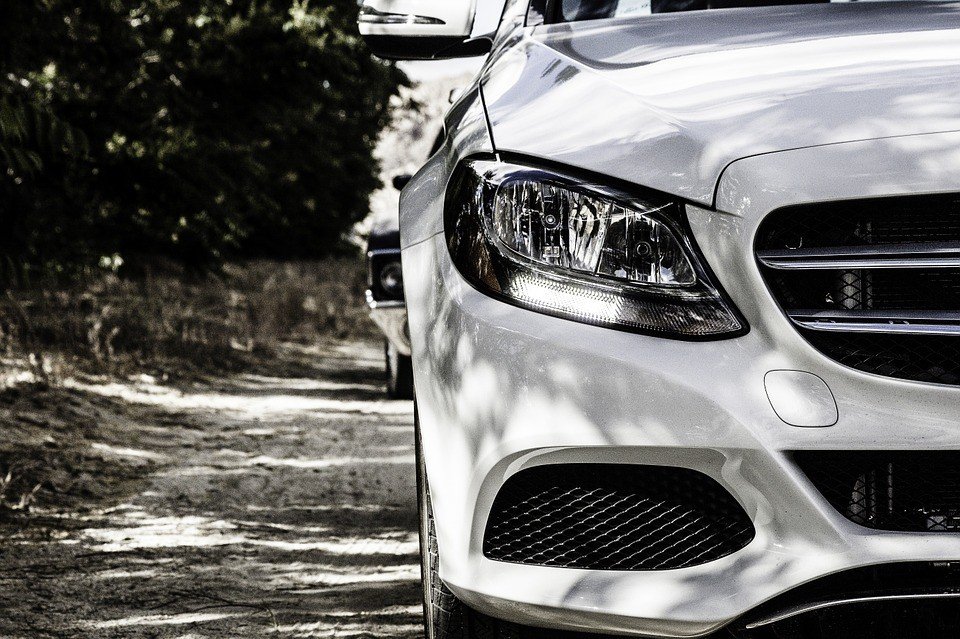 You bought the car of your dreams, and you couldn't be happier. You park it in front of your home, and you keep glancing back at it as you walk toward your door. You can't help it! Driving down the street, you will be the source of many glances, and you know that people are staring with a mixture of envy and adoration. Regardless, you drive and stare at your luxury purchase with a big goofy smile on your face.
Months have passed since you bought your coveted luxury car, and by this point, there's some mud build-up around the edges, and you find a few crumbs on your seat from the day you scarfed down your breakfast on the drive toward work. A luxurious car such as yours requires upkeep and maintenance, the same way any other car would require. However, depending on the sheer importance you give this car, the maintenance may vary from person to person. An example of this is the type of cleaning products you buy to clean the inside of your car, as cleaning leather is different from polyester. This article will teach you how to properly take care of your luxury car.
Maintenance and servicing
Similarly, with every other car, you will need to make sure it is constantly maintained and serviced. There are certain moments where you will have no choice but to bring it to the shop, and then there is preventative maintenance. Given the luxury quality of your vehicle, you will want to bring it in earlier than when only direly needed. The same way you go to the family doctor to make sure your health is maintained, your car also needs check-ups. The owner's manual that comes with your car should be carefully read as it will tell you the type of maintenance schedule your vehicle needs. A few maintenance procedures include checking your car fluids, oil, replacing engine filters, tire pressure, checking brakes, battery and more. Whether you embark on a short or long drive, you do not want your car to stop mid-way. It does not matter how expensive or luxurious your car is; it is still a vehicle that must be serviced, as anything can happen at any point.
On the road
Yet another aspect you need to take extra care about is while on the road. While driving, accidents can sometimes occur, even if you are being careful. No matter the condition you find yourself in, such as icy roads or your regular everyday route, you must keep your eyes on the road and be cautious at all times. In avoiding distractions, you are avoiding potential accidents on the road. Nothing will wreck your beloved and luxurious car more than an accident. You may even hurt yourself in the process, so make sure to drive safe and avoid the costs and health-related consequences of not doing so.
Purchasing appropriate cleaning products
The cleaning supplies you purchase for the inside of your car may be different to the everyday cleaning supplies you buy for a regular car. Firstly, pay attention to the material which you are trying to clean. If it's leather, and even a lighter color, you should buy the corresponding cleaning tool. Purchase a few cleaning kits to keep in your car while you are at it and take it out whenever needed. However, if you think you will only make the mess worse, leave it alone and bring it to professionals who will take care of it for you.
Washing it
Remember when your car was brand new, shiny and spotless? Keep your luxurious car looking brand new at all times! You can do this by bringing it in for regular washes. You could consider washing it yourself as well, though paying for the professional service will be easier on your hands.
Insurance
Every single car out there needs insurance. Regardless of how cautious you are on the road, you can never be too safe or too sure that nothing will happen. There are numerous types of car insurance, but speaking to finance professionals such as those from Bonsai Finance can help you determine what your personal financial situation allows in terms of car insurance. No matter how wealthy you are, you can always opt for reducing your car insurance, while also making sure that it is fully insured for any and every situation, both collision and comprehensive in nature.
Install safety systems
Installing the appropriate safety systems will assist your driving habits and keep you out of trouble. No matter how attentive you are, accidents can still happen. Even making sure you have a fully working GPS in the car will help you navigate and keep you on paved roads. If you live in the city, almost all of the roads will be paved. However, should you take your car out for a long drive or a road trip, finding the end destination on your own may lead you to a few less than ideal roads, while your GPS will tend to keep you on the main route. Additionally, you will want to safeguard your luxury car by ensuring the airbags are working; the anti-lock braking systems are intact and so on. Having installed the necessary safety systems, you may also be given a discount on your car insurance, as you have helped reduce your risk of an accident. It's a win-win situation.
Adding personal touches
Yet an additional method to take care of your car is by adding personal touches to it. The personal touches do not have to be extravagant and could be as simple as adding a front keychain or keeping a small blanket you can put over your lap when the cold weather hits. This tip is all about the comfort level of your car and ensuring you not only take care of it but also make it look and feel homey in the process. Take extra care if you decide to put any stickers on your back window. Remember, this is a luxury car, and you do not want to leave any marks on it at any point.
Your new car is your baby, so to speak. Whether you saved up to purchase it for long periods of time or you're constantly making an exceptional income every single month, you need to bring it in for regular maintenance and servicing. This is in addition to ensuring it has the proper insurance, cleaning products, safety systems and lastly a few personal touches that really make the vehicle special, shiny, and spotless.
—
DISCLAIMER: This article expresses my own ideas and opinions. Any information I have shared are from sources that I believe to be reliable and accurate. I did not receive any financial compensation for writing this post, nor do I own any shares in any company I've mentioned. I encourage any reader to do their own diligent research first before making any investment decisions.