AIM Exploration positions itself as a major player in silica industry
Silica has various uses, which makes it one of the most in demand sand variety in the world.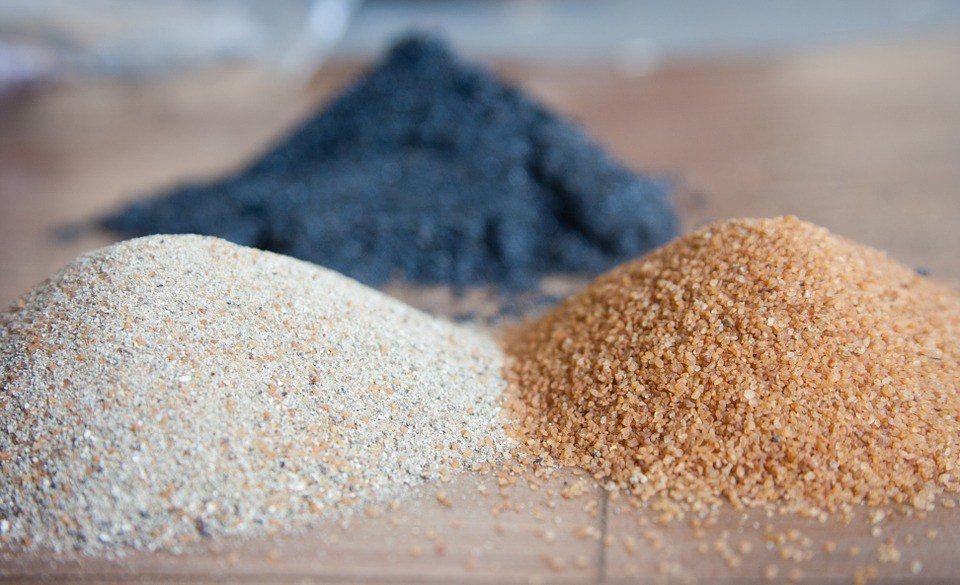 Industrial sand or silica sand may be one of the most common varieties of sand in the world. It is also one of the most in demand, thanks to its various uses. As a result, the global silica sand production was worth 171 million tons with the market growing at a CAGR of around 4.7% during 2008–2015, according to IMARC group's latest report.
After a decline caused by the global economic crisis in 2009, the silica market has recovered and picked up its pace since 2010, with the U.S. in the lead in terms of production. Many major players are in this region, and AIM Exploration Inc. (AEXE) hopes to be part of key silica companies soon.
AIM is close to completing an agreement to acquire 100 percent ownership of Crystal Sands LLC, which would then give the former ownership of 10-year metallic and non-metallic mining licenses associated with this property. The silica sand property is near Kanab, Utah and spans 617 acres.
"To expand their current holdings over the past year AIM has been in negotiations to acquire the Silica-rich properties of Crystal Sands. In addition, the sand contained within the property appears to be suitable for fracking. This acquisition is pending some additional due diligence, should our expectations be met the deal could close by the end of Q-3, 2016. This would mean that AIM would acquire all the shareholdings of Crystal Sands LLC," the company wrote in its executive summary.
Why silica sand?
Silica sand is a type of sand that is rich in quartz, a chemical compound that consists of one part silicon and two parts oxygen. Scientifically termed silicon dioxide (SiO2), quartz is one of the most abundant and widely distributed minerals found on the earth's surface. Samples from the Utah silica sand property show a high quartz content of 97 percent. This is an important factor in the marketability of sand to different customer groups. 
Silica is a proppant in hydraulic fracturing. Its color and diaphaneity make it attractive as a gemstone and for glassmaking. Because it remains chemically inert when in contact with other materials, it is critical to foundry operations. Sand blasting, concrete construction, scouring cleansers, grinding media, and the production of electrical products also involve silica sand.
Accessibility of property
AIM's site is close to current and potential shale operations in Utah, Colorado, New Mexico and Idaho. Operations in California can benefit from a company like AIM. This is important because transportation can constitute 30 percent to 80 percent of silica sand costs.
The property is only a two-minute drive to Highway 89 and a two-hour drive to a cargo train station. Power lines are present onsite to power AIM's operations. Water meanwhile is accessed by drilling a well or connecting to a creek that is less than two miles away. AIM's management company will handle the setup, staffing, operations and market development activities. 50-ton trucks within economically feasible driving distance will transport sand mined onsite to customers.
Market potential of silica
The demand for proppant in the oil and gas industry declined to about 35 MM tons in 2015. It came down from 52 MM tons in 2014, as reported by IHS PacWest. Demand will rise by about 12 percent to 39.4 MM tons in 2016, which is when AIM will start selling its output. Then, demand is forecasted to be back at 2014 levels by 2017. This expectation dovetails with the anticipated upswing in crude prices beginning in 2016 that the US Energy Information Administration predicted.
AIM is positioned to ride the rebound in demand and plans to supplement proppant sales with sales to glassmaking, foundry, and other silica sand markets.  Within three years, the property's volume would reach 180000 tons. Revenues around $11,700,000 and EBITA of about $8,792,972 are also projected.
Potential markets for AIM include regions all over the world. The Asia-Pacific region leads the demand and consumption of silica sand followed by North America and Western Europe. North America, Latin America, and Western Europe can be potential high-growth regions. This is due to their increasing hydraulic fracturing activities. Silica demand will also grow India and China thanks to their foundry and construction industries.
—
This article may include forward-looking statements. These forward-looking statements generally are identified by the words "believe," "project," "estimate," "become," "plan," "will," and similar expressions. These forward-looking statements involve known and unknown risks as well as uncertainties, including those discussed in the following cautionary statements and elsewhere in this article and on this site. Although the Company may believe that its expectations are based on reasonable assumptions, the actual results that the Company may achieve may differ materially from any forward-looking statements, which reflect the opinions of the management of the Company only as of the date hereof. Additionally, please make sure to read these important disclosures.