3 airline quality secrets that will make your next flight better
Interestingly, there's a disparity between airline performance and airline perception. Here are some top airline quality secrets to keep in mind for your next flight.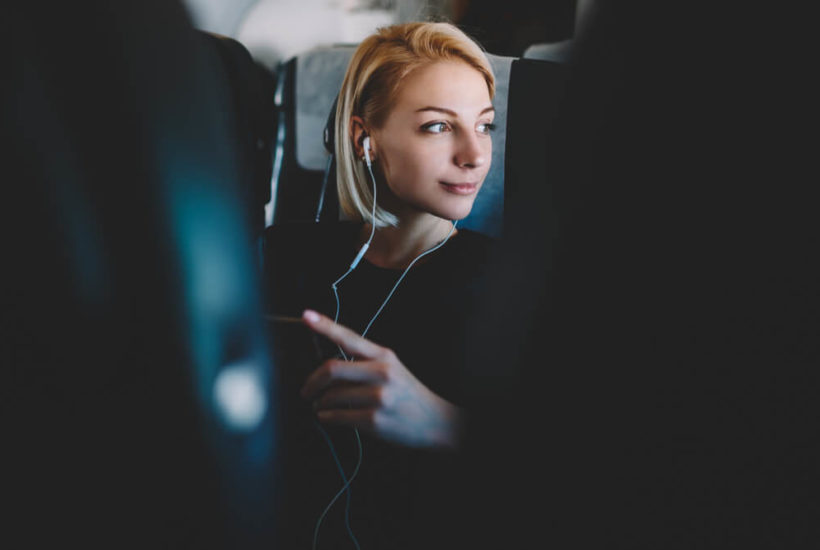 Last week, researchers from Wichita State University and Embry-Riddle Aeronautical University released the closely-watched Airline Quality Ratings (AQR). Yesterday, the team responsible for the ratings sat down for an exclusive conversation with me to explain what the scores mean. Their airline secrets may help you have a smoother flight this year.
In case you missed it, the 2018 Airline Quality Rating showed Delta Air Lines in first place, followed by JetBlue Airways and Southwest Airlines. Spirit Airlines, American Airlines, and Frontier Airlines came in last.
These airline secrets were left on the cutting room floor
But what did the researchers leave on the cutting room floor? A lot, it turns out. Interestingly, there's a disparity between airline performance and perception. A closer look at that difference, plus a series of current events, may indicate the best — and worst — airlines to fly this summer, at least when it comes to quality.
A peek behind the AQR curtain also shows just how elusive airline quality is for passengers and perhaps for airlines.
I met the research team in Prescott, Ariz., near the Embry-Riddle campus. The team had just wrapped up its most successful AQR ever. One of its internal measurements of success is how many people download its full report. Last year, about 2,600 users downloaded the report. By Friday, not even five days after the report's release, they had recorded more than 5,000 downloads.
A disparity between performance and perception
Every year, AQR researchers ask airline passengers for their perceptions of airline quality. (You can take the survey for 2019 online now.) The results, which are not publicly reported, rarely line up with the AQR. For example, when asked to name their preferred carrier in 2016, passengers said their favorite airline was Southwest. It ranked sixth in the AQR.
"However, in reviewing the data from passenger preferences for the last two years, that order has changed," says Erin Bowen. "It now more closely mirrors the AQR rankings."
Here's the current passenger preference ranking, with the AQR results in parenthesis.
Delta (1)

Southwest (3)

American (8)

JetBlue (2)

United (6)

Alaska (4)

Spirit (7)

Hawaiian (5)

Frontier (9)
Erin Bowen explained that the difference between what passengers think and what the airline performance data say could be explained by marketing. In years past, Southwest Airlines remained at the top of the passenger preference rankings even as performance fell into a tailspin. And other larger airlines with well-marketed loyalty programs like United and American tended to do better with passengers even when they performed badly.
The airline secret: The best airlines in America probably aren't the ones you think are the best. And you may find a lower fare on a carrier that performs better but isn't as aggressively marketed.
Do loyalty programs distort airline quality?
The researchers were puzzled by American Airlines' performance. The airline ranked as the third-favorite among passengers but eighth in performance, the lowest of a legacy carrier. Even Spirit Airlines outperformed it this year. And yet, one of the researchers freely admitted that she goes out of her way to collect miles on American Airlines.
"Loyalty programs give you one thing," says Brent Bowen, the founding co-author of the AQR. "Then they take two of them away."
Of course, airline loyalty programs are meant to encourage people to pay more for their tickets in a desperate effort to collect enough miles for a "free" flight. They create legions of blindly brand-loyal customers who are willing to overlook lousy performance and substandard service.
But to what extent do loyalty programs distort the perception of an airline? American Airlines, for example, reported revenues from fees and the sale of frequent flier miles rose 6.3 percent to $712 million in 2018, due primarily to higher loyalty revenue.
Are these airlines that happen to have loyalty programs — or loyalty programs that happen to be run by airlines? Perhaps if you removed the programs, the perception of airline quality would more closely align with reality.
One thing the researchers agreed on: Loyalty programs, at least in their current form, are unsustainable. Either a disgruntled flying public will start to lose interest in collecting miles or airlines will cut the programs to the point of irrelevance. But it can't go on like this.
The airline secret: If indeed, the handwriting is on the wall for loyalty programs, this might be a great time to cash in those miles for a ticket — and to shift to a more sensible payment system than the overpriced affinity card you're carrying.
Who are the winners and losers in 2019?
Can this year's AQR results, which are based on 2018 data, predict the quality of your summer flight? They might.
The current 737 Max controversy, the researchers said, will affect Southwest Airlines the most. Southwest operates 34 of the aircraft. That, combined with a bitter dispute with its mechanics, will likely have repercussions on customer service. The biggest impact will be on consumer complaints, which the airline must report to the Department of Transportation and which is used to determine the AQR.
"Southwest is going to decline in 2019," predicted Brent Bowen.
Among his other predictions: Alaska Airlines will continue to underperform as it deals with the fallout from its merger with Virgin America. Typically, it takes about three years for an airline to recover from a merger but it can sometimes take much longer. American will also continue to haunt the bottom part of the rankings and may come in dead last in 2019. That would be a first for a legacy carrier.
The researchers were also "somewhat" confident that Delta would retain its number-one place in 2019.
The airline secret: If you want to have a good flight this summer, consult this year's AQR winners. If you factor in the monthly performance data for the first three months of the year, they would be virtually unchanged.
If there is a lesson to be learned from the AQR backstory, it's that perception of airline quality doesn't always match up with performance. Personal preferences and heavily marketed loyalty programs can — and do — distort reality. But if you want a reliable indicator of flight quality this summer, the 2018 AQR is a good place to start.
(Featured image by GaudiLab via Shutterstock)
—
DISCLAIMER: This article expresses my own ideas and opinions. Any information I have shared are from sources that I believe to be reliable and accurate. I did not receive any financial compensation for writing this post, nor do I own any shares in any company I've mentioned. I encourage any reader to do their own diligent research first before making any investment decisions.