This app is so awesome, even David Guetta and Will.I.Am are investing
David Guetta and will.i.am are also investors in the app, along with several other music industry executives.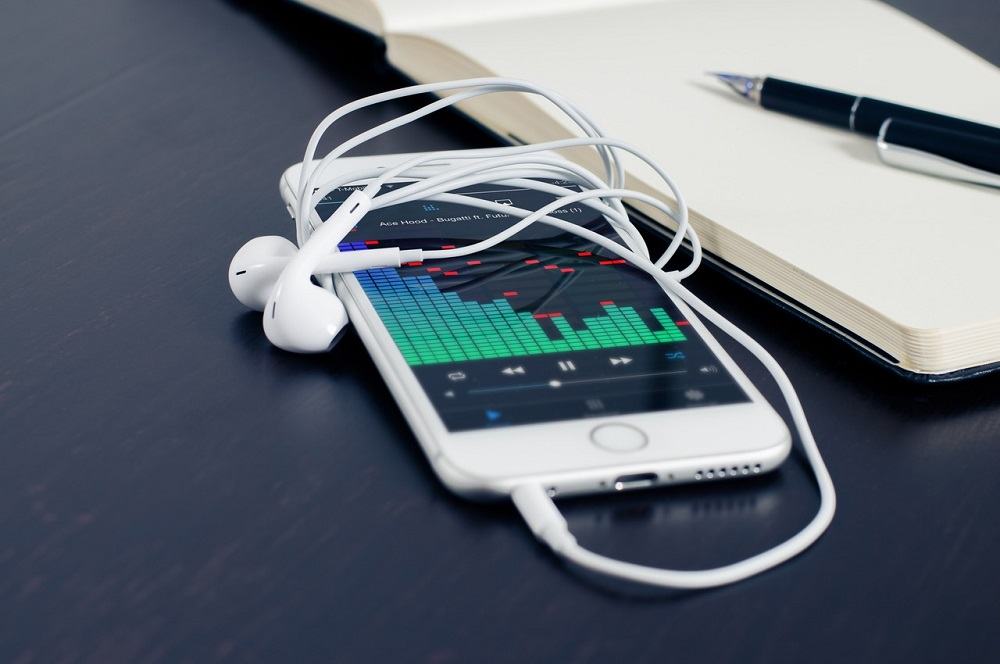 Weekly news: Napster founder Sean Parker is one of the primary investors behind the initial $5 million funding round for the music GIF app TuneMoji. 
Vivendi hosting New London Festival
Universal Music Group owner Vivendi has announced their intention to hold a cross-cultural festival in London's Granary Square later this year. The event, titled Le Crossing, will take place in October and is expected to become an annual festival. The festival will celebrate British and French artistic talent and will include musical performances, fashion shows, art displays, gastronomy, and film screenings. The festival will also commemorate Universal Music's new London headquarters in King's Cross, not far from where the festival will take place. Universal Music and Universal Music Publishing are expected to move into the King's Cross office by early 2018.
Sean Parker among investors in music GIF app
Napster founder Sean Parker is one of the primary investors behind the initial $5 million funding round for the music GIF app TuneMoji. The app is being developed by London-based developer Emoticast, and will allow users to share music GIFs with sound across platforms such as Facebook, Whatsapp, and iMessage. The firm has already created campaigns with Bruno Mars, Ed Sheeran, and Snoop Dogg, and will continue to develop partnerships as the app continues to grow. David Guetta and will.i.am are also investors in the app, along with several other music industry executives.
USA Women's Hockey ends boycott
After threatening to sit out this year's World Championships, the USA Women's National Hockey Team finally got the victory they were looking for in their labor negotiations with USA Hockey. The athletes will be getting a significant raise under the new four-year agreement, one that allows them to potentially make six figures if they win the Olympic gold medal. As part of the finalized agreement, the team will also be traveling with nicer accommodations for both their flight and hotel arrangements. The deal was completed in time for the team to make it to their first game of the IIHF World Championships, where they beat Canada 2-0 on Friday night.
Snap and NBC agree to Olympic Ad deal
Snap and NBC Universal have agreed to a digital advertising deal worth between $50-$75 million for the Winter Olympics, according to the Wall Street Journal. The deal will let Snap share exclusive Olympics content in a live story alongside the posts of users. NBC will also be able to sell advertising slots within the Snapchat content, as well as the rights to national filters and lenses. The partnership comes after the app saw high usage levels at the 2016 Summer Olympics, and after NBC recently invested $500 million in Snap's IPO.
NCAA to reconsider North Carolina as host after bill repeal
Last week, the NCAA threatened to keep all championship events out of North Carolina through the year 2022 if the state did not repeal House Bill 2. It appears that the threat may have worked, as the North Carolina House of Representatives voted to repeal the bill in question on Thursday. Now, the NCAA will have to decide whether or not it will allow the return of NCAA championship games to the state. NCAA President Mark Emmert said that the organization's board of directors is already in discussions and will have a decision by next week. The Atlantic Coast Conference, which relocated its 2017 conference championship from the state, will also be reconsidering its position, according to ACC commissioner John Swofford.
Rams lead ticket sales, despite questionable attendance
Last year, the Los Angeles Rams made their return to the West Coast after spending 21 seasons in St. Louis. Their season was not as successful as many had anticipated, only winning four games with just one win coming in front of their new home crowd. While attendance visibly began to decline as the season progressed, it apparently had no effect on the team's ticket sales. Despite a disappointing season, the Rams were still able to lead the league in ticket revenue, bringing in nearly $80 million. This is great news for the Rams, Chargers, and all those who were in favor of the move to Los Angeles, as it proves that there is a massive football market in the L.A area, which many around the league had questioned since the onset of the Rams' relocation discussions.
Nassau Coliseum reopens after renovation
After being closed for nearly two years, the newly refurbished Nassau Coliseum was finally unveiled on Friday. The overhauled arena had a ribbon-cutting ceremony in Uniondale to re-open the facility and to celebrate the $165 million in renovations that were completed over the last 20 months. Some of the improvements featured in the revamped arena include new seats, concessions stands, locker rooms, and restrooms. The entire facility has been designed to have a very modern and sleek look, much different from the design of the old coliseum. The Nassau Coliseum will be the home of the Long Island Nets, Brooklyn's D-League affiliate, and will also host events such as UFC contests, NCAA tournament games, and a variety of musical artists.
Carrie Underwood set to join Universal Music
After spending 12 years with Sony Music, Carrie Underwood has signed a new worldwide recording agreement with Universal Music Group. Her new label will be Capitol Records Nashville, one of the four labels that constitute Universal Music Group Nashville. Underwood had been with Sony Music since the release of her debut single in 2005, which came shortly after she won American Idol season 4. All five of Underwood's previous albums are certified Platinum or multi-Platinum, and her songs have a collective 2.6 billion streams worldwide.
NHL continues expansion efforts
This week, the National Hockey League announced the scheduling of the first-ever preseason games to be played in China. As part of the 2017 NHL China Games, the Los Angeles Kings and Vancouver Canucks will face off in two international contests. The games will be played on September 21 at the Mercedes-Benz Arena in Shanghai and September 23 at the Huaxi Live Wukesong's Le Sports Center in Beijing. The NHL has long examined China as a potential market, and the league is incredibly excited to use this opportunity as a chance to grow the game on a global level. NHL Commissioner Gary Bettman was quoted saying that the league will have initiatives in place to help inspire Chinese players and fans to enjoy the sport of hockey and to help the country develop a strong national hockey program.
Gonzaga to play North Carolina for National Championship
The matchup for this year's NCAA men's basketball championship is finally set, as the North Carolina Tar Heels and Gonzaga Bulldogs prepare to face off Monday night in Phoenix. North Carolina will be looking to make up for the devastating loss they suffered in last year's title game when they lost to Villanova on a last-second buzzer beater by Kris Jenkins. A win would be the sixth NCAA title in school history for the Tar Heels. On the other side of the court, the Gonzaga Bulldogs will be making the school's first appearance in the national championship game.
*SET is an industry term and trademarked acronym owned by Simkins, standing for "Sports Entertainment Talent"
—
DISCLAIMER: This article expresses my own ideas and opinions. Any information I have shared are from sources that I believe to be reliable and accurate. I did not receive any financial compensation in writing this post, nor do I own any shares in any company I've mentioned. I encourage any reader to do their own diligent research first before making any investment decisions.