Art world leaders name this century's most powerful curators
Powerful curators are going beyond just being art custodians.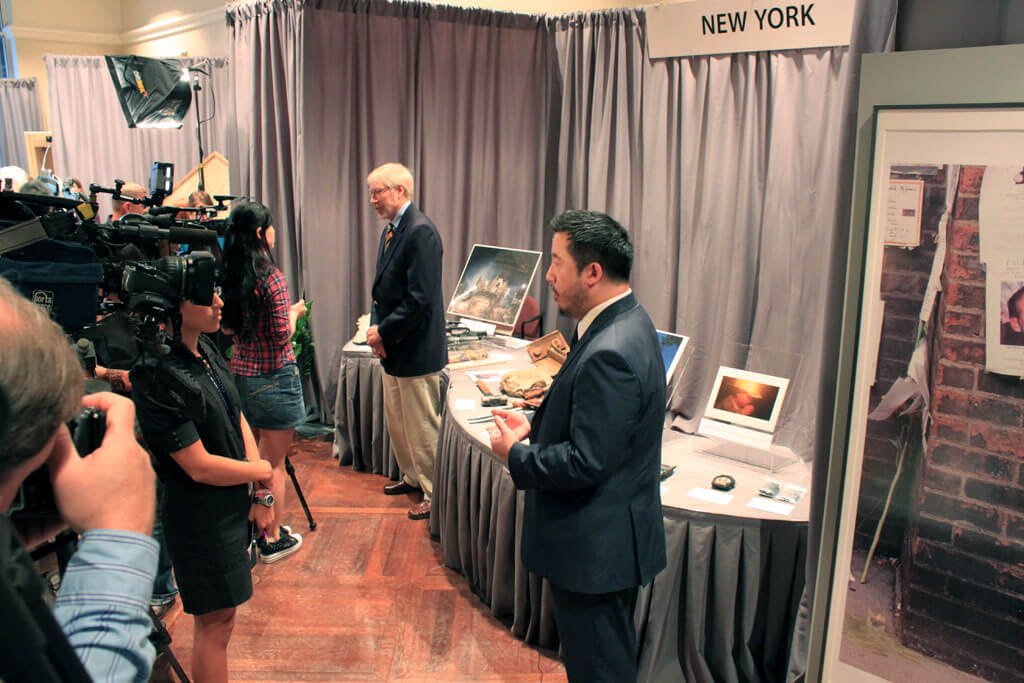 Leading art leaders, gallery owners, museum heads, and cultural center artistic directors named the most influential curators of the past century. According to Artnet News who interviewed these experts and came up with the list, this elite group made the game-changing decisions that opened up the fascinating and intricate world of visual artists, sculptors, and other geniuses to the public.
One probable reason that they did so is that curators are beginning to enjoy a "rock star" status that has placed them on the same equal playing field inhabited by the savants and creators that they nurture and whose works they promote. Modern art's continuing evolution into professionalization has landed some of these curators into the spotlight, where social media helps them interact with a new and younger audience who are not afraid of asking questions.
The proliferation of events all over the world that seek to educate the same public about the art form in general and its role in society is another trigger. Finally, as with any other discipline, art and the institutions that house it need to survive – and, as described by Artnet News, its curators are the closest that they have to "ambassadors" who can strengthen their bond with loyal patrons and curious newbies alike.
Another reason that has made the unveiling of this kind of list attractive is given by The Museum's Association. Curators are no longer seen as custodians of the antiquated and the arcane. Instead, a 21st digital audience that grew up on visuals and devours data and information like cereal want to interact with them in order to broaden their knowledge.
There was a time not too long ago that the relationship between curator and the public audience was like an exalted librarian-cum-college dean to a respectful student. That distance is now being bridged, and the participation of this younger audience has made curators "co-creators", and not just gatekeepers, of the entire art experience.
The "art tastemakers" that Artnet News interviewed just might keep that audience engaged by naming the most influential curators—their peers and artistic ancestors—who have had the most impact on civilization the past century. Ths homage is not just another salute to the past, but it encourages the audiences of today to dig deep into the research, immerse themselves in the history, and emerge with a greater appreciation of what the masters were trying to impart.
The list can be an invitation to a more heightened "user experience" of the art world in a very contemporary setting.
A bird's eye view of this list shows the inclusion of the following curators, who have been regarded as legends since their time:
Paola Antonelli – senior curator of the department of architecture & design MoMA and curator of "Items: Is Fashion Modern," 2017
Arthur Everett Austin – championed great European modernism and was director of Wadsworth Atheneum
Sam Bardaouil and Till Fellrath – curated an in-depth Egyptian Surrealism show that toured five major museums worldwide. The corresponding book won the MSA Book Prize by the Modernist Studies Association
Carolyn Christov-Bakargiev – director of the Castello di Rivoli Museum of Contemporary Art and GAM in Turin
Alfred H. Barr, Jr. – art historian and the first director of the Museum of Modern Art
Yve-Alain Bois – created a third term between form and content for analysis of works such as Pollock's and Duchamp's.
Daniel Birnbaum – director of Moderna Museet, Stockholm
Lynne Cookes – senior curator, special projects in modern art at National Gallery of Art, Washington, DC
Susan Cross –  curator at the Massachusetts Museum of Contemporary Art
Philippe de Montebello – director of the Acquavella Gallery
Catherine David – deputy director of Musée National d'Art Moderne, Centre Georges Pompidou, Paris
Alexander Dorner – German art museum curator and historian
Okwui Enwezor – artistic director and managing director of Haus der Kunst, Munich
Henry Geldzahler – curator of American art followed by 20th-century art at the Metropolitan Museum and NYC's cultural commissioner
Carmen Gimenez – specialized in Picasso's works, with her unforgettable exhibitions of "Picasso Black and White" at the Guggenheim, Brancusi at the Tate in London and Richard Serra at the Guggenheim Bilbao.
Massimiliano Gioni – artistic director of the New Museum, curator of the 55th Venice Biennale
Thelma Golden – chief curator and director of the Studio Museum in Harlem
John Pope-Hennessy – popularized Italian sculpture to the public then help with the prominence of European paintings, as chairman of that Met department
Pontus Holtun – founding director of Centre Georges Pompidou and former head of Moderna Museet, Stockholm
Mary Jane Jacob – redefined of site-specific artistic and curatorial practice and made into an artistic territory later called Social Practice
Lucy R. Lippard – developed a new feminist framework of criticism for art interpretation
Dorothy Miller – curator of Museum of Modern Art (1934), who paved way for many artists to become major art figures
Helen Molesworth – chief curator Museum of Contemporary Art, LA
Hans Ulrich Obrist – artistic director at the Serpentine Galleries in London and considered the most influential and omnipresent curator working today.
Rick Powell – curator and professor of art history at Duke University that showed unwavering commitment to the artists he exhibits, thus rewriting art history in every work he shows.
Bill Rubin – Museum of Modern Art, director of painting and sculpture. His view and work on the School of Paris and Cubism among others shaped modern art across museums around the globe.
Nicholas Serota – known for his Tate show of Donald Judd which put the sculptor among the big names for the latter half of the 20th century
John Szarkowski – recognized photography as an art and gave it prominence in museums during his tenure as a curator at the Museum of Modern Art
Harald Szeemann – Swiss curator of "When Attitudes Become Form" known for always redefining what was "acceptable" and reinventing the traditional curator role
Marcia Tucker – founder of the New Museum and developed a blueprint for contemporary art museums. She was known for investing and taking a chance on new and budding artists.
Axel Vervoordt – designer, and curator and one the top interior designers in the world
Kirk Varnedoe – chief curator of painting and sculpture at the MoMA with a unique and effective view on abstraction and the role of art outside its industry 
(Featured image by The National Museum of American History via Flickr. CC BY-ND 2.0)