As the gaming industry flourishes during COVID-19 quarantine, LEAF Mobile Inc. releases new Cheech & Chong Bud Farm game
The coronavirus has seen economies struggle to get back on their feet. It's a different story though for mobile gaming, which is currently enjoying the benefits of the lockdown. With an impressive increase in usage and profits—it's the perfect time for counterculture gaming company Leaf Mobile, Inc. (TSXV: LEAF) to introduce the highly anticipated Cheech & Chong Bud Farm to gamers worldwide.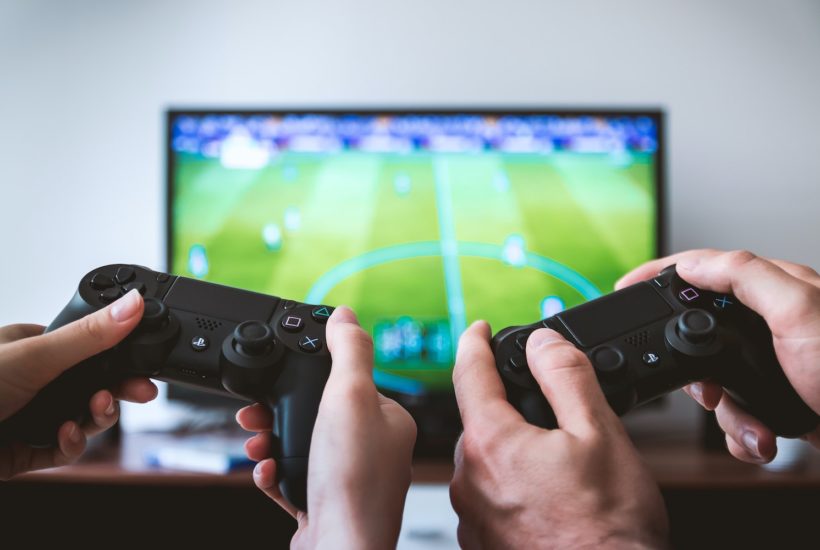 Months into several lockdowns enforced all over the globe, the COVID-19 crisis has seen nations struggle economically and socially. Recession is underway for a lot of countries. Even the United States, a known superpower, has not been spared. Businesses have taken a huge hit. Everyone, too, has had to recalibrate their lifestyles as we all stay under quarantine until further notice.
That being said, the video game and mobile game industries are both thriving today. It can be argued that social distancing has played a big part in gaming's increased sales growth. People who have been cooped up at home for a long time crave for interaction and connection, and gaming offers this heightened engagement in a way that is fun and safe. Indeed, sheltering in place has done wonders for companies like Leaf Mobile, Inc. (TSXV: LEAF), known for its engaging mobile games. Recently, it launched the marijuana game, Cheech & Chong Bud Farm—and it is now being downloaded daily by thousands of gamers.
The market is in good shape
According to Newzoo's Global Games Market Report, in this year alone, the video game market is forecasted to be worth $159 billion. Meanwhile, mobile game revenues are at $77.2 billion. In comparison, 2019 earnings of the film industry only amount to $43 billion and $57 billion for the music industry, respectively.
Gamers—consumers—drive up the profit consistently over the years. Studies show that although they do not spend as much on different and new games, they are heavily invested in whatever they purchase, which has influenced how gaming companies approach their business model. These days, one game can have multiple story arcs or next-level editions, which meant a shift from single-unit deals to recurring sales of the same game, especially if it has generated a lot of interest and the number of active users has not diminished over time.
User engagement, then, is paramount for most gaming companies' marketers and developers. A video game, for example, must possess all the elements: a compelling storyline, high-definition graphics, out-of-this-world special effects, expansion packs, interesting characters, easter eggs, and other features. A mobile game, on the other hand, also offers in-game app purchases in order to unlock other tools or access more levels. These strategies, together with companies who develop the hardware and come up with the latest to-die-for consoles, make for high retention and participation.
Fan favorites
Come March this year—when the lockdowns started—it's clear that everyone was looking for a way to cope, and video games and mobile games have become a refuge. Per the NPD Group, the month showed total spending of $1.6 billion, covering software and hardware, as well as accessories. That's an increase of 35% compared to the same period in 2019.
Mat Piscatella, games industry analyst at The NPD Group, says: "As communities have practiced social distancing and observed stay at home orders across the United States over the past weeks, many people have turned to video games as a means of finding connections. Whether together on the couch playing locally, or playing online, gaming has generated increased engagement, which has resulted in corresponding increases in consumer spend."
As it happens, people went gaga over desert life game Animal Crossing, available on the Nintendo Switch. It provided an escape from reality as you spend time with cute talking animals and build a virtual community. Meanwhile, those who are into action and adventure are drawn to the likes Fortnite, League of Legends, Final Fantasy 7 Remake, Doom Eternal, and Resident Evil 3, among others. And if you have a virtual reality headgear, then for sure you have been playing Half-Life: Alyx.
Leading counter-culture mobile game company Leaf Mobile, Inc. (TSXV: LEAF), meanwhile, has released Cheech & Chong Bud Farm, a cannabis game that was looked forward to by everyone who enjoyed playing the highly successful Bud Farm Idle Tycoon app, which was a top earner in 2019 for cannabis-themed games.
Aptly launched on 4/20 (April 20th), Cheech & Chong Bud Farm reimagines a 1970s-era California when weed was just in its infancy. Join stoner buddies and comedic duo Richard "Cheech" Marin and Tommy Chong in their adventure as they begin to build their pot empire while trying to evade being imprisoned by the evil Stadanko. Free to download, this hemp and marijuana lifestyle app also has some items available for in-app purchase.
Leaf Mobile, Inc. (TSXV: LEAF) is the leading publisher and developer of counter culture games, such as Pot Farm Legacy on Facebook, Bud Farm Grass Roots on Android and iOS, Bud Farm and 420 on both Android and iOS, among others. From 2011 to 2019, the company has amassed a game title lifetime revenue of $60.6 million. Like the other popular video games, LEAF's focus on strong narratives and the franchise life cycle business model has earned its much deserved high retention and successful monetization, with more than 30 million users to date.
Transforming the industry
There is great promise ahead for the world of video and mobile gaming, even while the world is still battling COVID-19. Such increased casual interest and user participation will surely pave the way towards better technologies. It might even accelerate the availability and adoption of games in various platforms: from video to mobile to cloud-based. Being able to stream across devices will be something that developers and manufacturers will definitely look into.
It won't be long, too, before investors start to turn their attention towards the profitability of gaming. Greg Herr, co-portfolio manager of Alliance Trust has the last word: "With new markets opening up across the world, and the proliferation of mobile devices, we believe the scope for expansion within the…gaming sector is substantial. In the current environment, with millions of people across the globe confined to their homes in the battle against COVID-19, the scope for increased use of video [and mobile] gaming is huge."
—
(Featured image by JESHOOTS.COM via Unsplash)
DISCLAIMER: This article was written by a third party contributor and does not reflect the opinion of Born2Invest, its management, staff or its associates. Please review our disclaimer for more information.
This article may include forward-looking statements. These forward-looking statements generally are identified by the words "believe," "project," "estimate," "become," "plan," "will," and similar expressions. These forward-looking statements involve known and unknown risks as well as uncertainties, including those discussed in the following cautionary statements and elsewhere in this article and on this site. Although the Company may believe that its expectations are based on reasonable assumptions, the actual results that the Company may achieve may differ materially from any forward-looking statements, which reflect the opinions of the management of the Company only as of the date hereof. Additionally, please make sure to read these important disclosures.