Esports 2021: Blizzard, Riot games and Formation move towards mobile gaming
The 2010s saw companies like Riot games and Blizzard lead the esports industry out of anonymity into high-powered commercial fame. Previously dominated by PC and console, the 2020s might see mobile gaming esports overtake both! This new industry will combine both sectors to become a juggernaut with massive audience potential and huge profits for those willing to get in early, like Formation.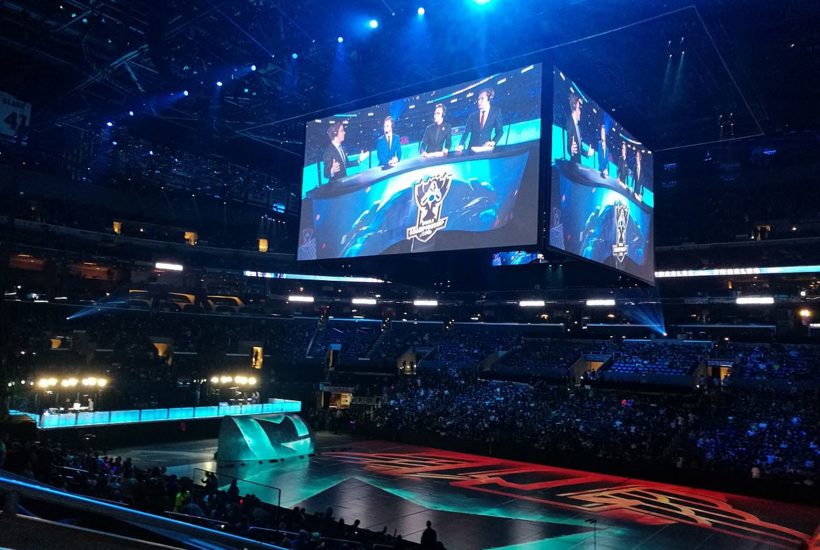 Here in the west the gaming world is dominated by PC titles such as Counterstrike (CS:GO especially) or the eternally popular DOTA, Riot games' League of Legends (LoL) or Blizzard's Overwatch. This holds especially true for esports, the industry of competitive gaming. But that is starting to change, with new game titles, better infrastructure and the daring innovation of esports newcomers like Formation.gg. The future looks bright indeed for mobile gaming esports, and those daring and clever enough to invest on the ground level.
Why is the esports world so lucrative for gaming investors?
The decade has seen esports take off on the international scene, especially in the west, with the rise of multimillion tournaments across games and platforms. These have led to gaming personalities emerging like the sports stars they, in many ways, resemble. With the salaries to show for it. But how is it that the industry is so lucrative? Where have investors been spending, and making, their money?
Esport audiences used to be a tiny and reclusive elite, like their players. In 2015 the number of people familiar with the field was estimated at less than a million, just a year later the same estimates put it at over a billion. Now it is hard to find a place where people are not at least nominally familiar with the term. And big audiences bring big money. Whenever you can get eyeballs you can get advertisers, and more importantly, sponsors.
Huge tournaments are now a mainstay of the esports world, with first place prizes going for millions, sponsorship deals for greater sums, and audiences breaking records every year. 2020 has been particularly intense for the esports world, because of the pandemic of course. While many tournaments were cancelled in person, others took place online, and the gaming world in general gained in attention, audiences and revenue. Tellingly however, much of these gains happened in the sector of mobile gaming.
The future of esports is mobile, as Blizzard and Riot games know.

Another unmissable trend of the decade has been the increasing penetration of mobile technologies, including in gaming. A trend which only accelerated in 2020 with the pandemic keeping people and isolated, mobile gaming was the obvious cheap and accessible entertainment choice for millions, if not billions. Mobile gaming now captures greater audiences, and rakes in more revenue, that the traditional gaming industries on PC or console… combined. And this penetration is about to explode into the esports world.
There are two reasons for this impending boom: mobile penetration in the developing world, the rise fo 5G, and gaming companies have seen both coming. This is why Activision Blizzard and Tencent Holding's Riot games are moving in on the mobile market, aggressively. Blizzard's new Call of Duty title has been a huge success, and Riot games' League of Legends: Wild Rift is making a huge splash in the gaming world, especially in the developing gaming world.
The first reason for the move to mobile is just following the audiences: there are billions more people living with reliable cell phone connection and use than with a high powered computer or console. This is becoming more true every day as mobile technology takes off in the developing world as the primary form of digital connectivity. This means an entire underexploited generation of gamers, growing up in a world with esports, but without good access to join themselves.
The second reason that the mobile esports gaming world is about to skyrocket is 5G. The new generation of mobile data connectivity means greater penetration and speeds, not just in the developing world, but even in the developed west. This is crucial because one of the speedbumps for mobile gaming on a competitive level has been steady and speedy connections. 5G offers a chance to turn that around in a big way, and mobile esports will only become easier to organize…and profit from, and some innovators like Formation.gg are positioning themselves to dominate in the space.
Formation is building a space for widespread competitive mobile gaming
The only thing that is missing right now in mobile gaming is a central dedicated platform for the genre. While some individual games (like Riot game's: Wild Rift) will have their own unique esports structures, and games like Blizzard's Call of Duty for mobile have been enjoying huge success in regional tournaments, the world is missing a central place for mobile gamers to excel.
This is the space one small startup is moving into, with a brand focused around the values of contact sports. Formation.gg is building and will soon be test launching, a platform for players to organize, participate and of course, win in. With low barriers to entry and solid prizes, they aim to pick up the slack in the mobile gaming world. An all-in-one platform specialized in mobile gaming it is even open to mobile company sponsorships, which could offer lucrative synergies with the word of 5G for telecommunication companies seeking wider, younger, audiences.
This experiment is only one shaping up in the growing world of mobile gaming and esports, but it is one we have our eyes on, and investors should too. In fact they are already razing cash from big investors who have their eyes on the same lucrative markets opening up in the world of mobile esports gaming. Pioneers like Formation.gg certainly stand to benefit enormously from the advent of the mobile gaming esports industry, and they are not alone. Those who are clever enough to jump on what promises to be one of the biggest trends of the 2020s will be winning even more lucrative prizes than the strongest esports champions.
—
(Featured image by PatarKnight via CreativeCommons)
DISCLAIMER: This article was written by a third party contributor and does not reflect the opinion of Born2Invest, its management, staff or its associates. Please review our disclaimer for more information.
This article may include forward-looking statements. These forward-looking statements generally are identified by the words "believe," "project," "estimate," "become," "plan," "will," and similar expressions. These forward-looking statements involve known and unknown risks as well as uncertainties, including those discussed in the following cautionary statements and elsewhere in this article and on this site. Although the Company may believe that its expectations are based on reasonable assumptions, the actual results that the Company may achieve may differ materially from any forward-looking statements, which reflect the opinions of the management of the Company only as of the date hereof. Additionally, please make sure to read these important disclosures.