Video games dominate the entertainment business, continuing to engage consumers of all types in 2020
Video games lead the charge in the fight to keep consumers entertained and engaged during global Covid-19 lock-downs. Consumer patterns reveal interesting trends in behavior and preferences, notably the domination of mobile titles. Trend setters like Leaf Mobile (TSX.V: LEAF) are joining industry giants Tencent and Activision in creating captivating content that keeps users coming back for more.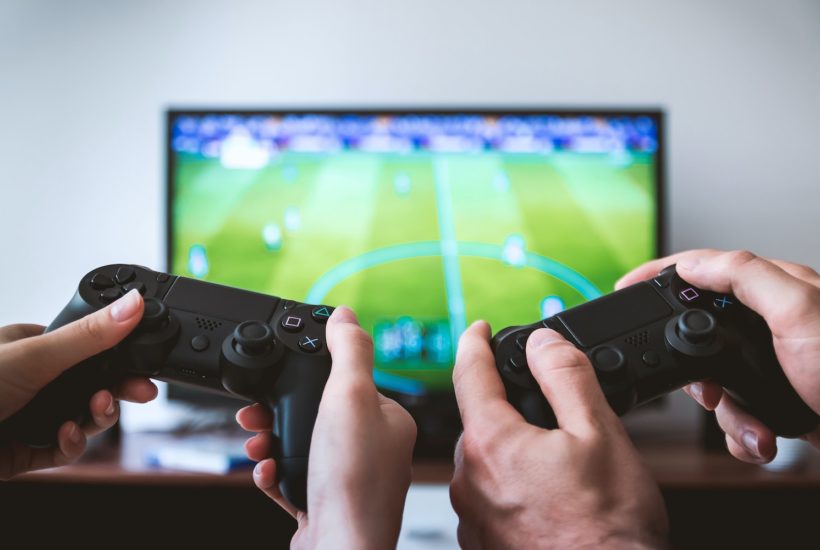 The entertainment industry is in crisis. Movie theaters are struggling to stay open, if they are even allowed to, while even the fabled streaming services weaken under the burden of increased competition. One industry stands strong however, continuing to grow despite all the challenges we face: video games.
The electronic entertainment market repeatedly offers consumers the diverse, novel, and engaging content they want, allowing them to personalize their own escapist stories. Yet the real leaders in this sector have not been the big-name studios relying on console and PC traffic, but smaller-scale developers such as Leaf Mobile (TSX.V: LEAF) who are capturing the imaginations…and attention, of the masses.
Video games were gaining even before Covid gave them a boost
There are 1.5 Billion English speakers, including non-native speakers, on the planet. It's a huge number, and the cultural impact of the English language and its entertainment media cannot be underestimated. But this colossal number is dwarfed by the number of video game players. 2.7 billion people around the world, today, will play video games. That's almost twice as many as will speak English, and a billion more than own a television. Truly, their impact cannot be underestimated. 
This staggering number is not that surprising however, as games have accelerated over the past decade. Reaching larger and more diverse consumer bases than ever before, they now feature prominently in the lives of almost as many women as men and are part of the daily routine of people of all ages. Gradually the video game industry is even being taken seriously as a form of art in and of itself. 
They are also constantly pushing the boundaries of what is possible. Increasingly realistic graphics, merged with more and more powerful engines (whether they be on your gaming desktop or the mobile phone in your pocket) draw players deeper into the medium and blur the lines between fiction and fact. VR and AR tech are disrupting our understanding of reality itself, providing even more immersive experiences designed to help us escape into entirely new worlds.
Economically they are a 160 billion dollar industry, and over half of that revenue is dedicated to mobile gaming alone. Giants like Tencent have been born from the success of the sector which continues to create opportunities for young and hungry innovators like Leaf Mobile. Why, you might ask? Because they have figured out what people want, and how to give it to them.
Accessibility, escapism and personalization are the backbone of success
Our busy and often stressful lives contribute enormously to the pressure put on us on a daily basis. With less and less time to relax it is no wonder that we seek out the most immersive or escapist of entertainments. Yet this has not always been easy to do, within many of our lifetimes, video games were a rare commodity within the confines of expensive arcades, out of reach to most. Later on they became a status symbol for those who could afford the latest console or powerful personal computer. Only recently have they truly extended their reach to the untapped masses through mobile gaming. This means that for each and every potential player, there is no difficulty in finding a platform that they can engage through.
Which brings us to their second main advantage, personalization. Video games have surpassed traditional entertainment media one after another, and it is not difficult to see why. Video games offer what the others do not, a chance to choose not just what, but how you want to spend your time. In a way, they combine all the best elements of the others: you want an engaging story with or without choice in its outcome, they have it. You want a cinematograhic masterpiece that will awe you or keep you glued to your seat in suspense. They have that too. You need a way to pass idle moments of an otherwise busy commute…you guessed it. And best of all, you are a participant in the process, giving a sense of agency no other medium can offer.
Because of the versatility inherent in such a diverse industry, users can find in them what they wish, which makes them a perfect avenue for escape in difficult times. And boy are we in difficult times. Between the Covid pandemic, the economic crises it has catalyzed, and the political turmoil in much of the world, we all have good cause for worry. One natural response is to isolate and protect ourselves in safe venues of escape. It is thus no surprise that video games have seen a dramatic spike in use and engagement.
Leaf Mobile as a model case study of giving consumers what they want
A perfect example of the success and potency of video games can be seen in the launch of Leaf Mobile's countercultural game Cheech and Chong Bud Farm. The game launched mid COVID-19 pandemic (on April fourth…of course!) yet managed to meet with surprising success; hitting number 1 for cannabis games in a matter of days. Let's break it down according to the values above, and look at whether, or rather how, it pulled it off.
Accessibility
As a mobile app this cannabis game is the epitome of easy to get into, a quick download and you are ready to go. Available across both major app stores on almost any device you can be playing the game mere minutes after hearing about it. A miraculous leap when you compare it to the archaic tech of buying a CD, installing the game and then waiting for updates. No wonder mobile games are the way of the future.

The game is also easy to play: streamlined controls and interface perfected over past game apps mean little friction between player and game. Accessible to all ages, be they counterculture ex-hippies eager for a puff from the past, or the new generation of university students killing time between classes on the campus 'green'.
Personalized escape pod
While the story is relatively linear, your choices in how to play impact your gaming experience. Do you risk big to win big, investing in the chance to succeed? Do you go slow, waiting for your resources to grow and running the risk of losing out on opportunities? This is the kind of flexible approach that maximises user appeal and retention by keeping them engaged on their own terms.
Their choice of subject reveals a clever balancing act between engagement and escapism. Growing hemp in the heyday of the counterculture movement is an activity which retains political and cultural relevance today (with increasing legalization) while also providing a stark tonal contrast to the times.
The game is steeped in humor, the trademark of the title's stars, as well as a lighthearted storyline which keeps us entertained…a long way from the darkness too often present in our daily lives. The success of this balance is evident in the user's eager anticipation of further content as the story is released incrementally in episodes…so you still have time to catch up!
How to win big in the surging sector of mobile games
Leaf Mobile is just one of many companies making their name in the rich field. Capitalizing on the tide of users brought in by new technologies and modern woes. Bringing to bear intelligent game design to highlight the advantages of the industry in providing the kind of entertainment customers deserve.
As video games continue to grow, more and more companies are specializing in delivering a specific type of experience. While Leaf Mobile has carved out a niche for itself in the 'green' games field, the lessons we can draw from their domination of that sector are useful across the board. And the overall message is clear, video games are the entertainment of the future, and with VR and AR tech increasingly accessible, who knows where they will take us next!
—
(Featured image by JESHOOTS.com via Pexels)
DISCLAIMER: This article was written by a third party contributor and does not reflect the opinion of Born2Invest, its management, staff or its associates. Please review our disclaimer for more information.
This article may include forward-looking statements. These forward-looking statements generally are identified by the words "believe," "project," "estimate," "become," "plan," "will," and similar expressions. These forward-looking statements involve known and unknown risks as well as uncertainties, including those discussed in the following cautionary statements and elsewhere in this article and on this site. Although the Company may believe that its expectations are based on reasonable assumptions, the actual results that the Company may achieve may differ materially from any forward-looking statements, which reflect the opinions of the management of the Company only as of the date hereof. Additionally, please make sure to read these important disclosures.